White House Conditionally Allows Shell to Drill in Arctic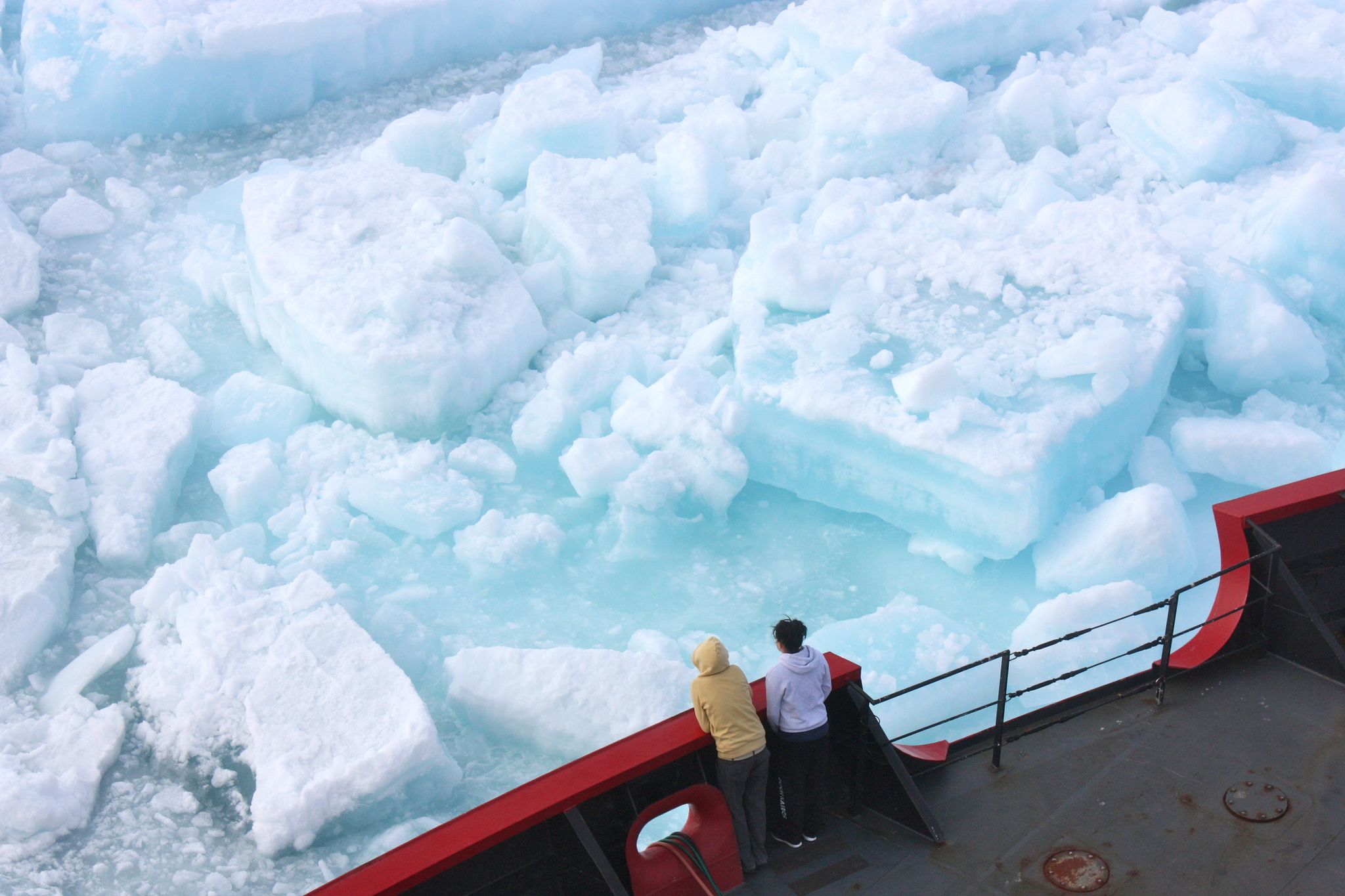 The White House on Monday issued approval for Shell Gulf of Mexico, Inc. to begin offshore drilling for oil in the Arctic this summer, pending the approval of several remaining drilling permits.
The decision comes three years after the government originally issued the same permission to Shell. That permission was temporarily revoked after Shell's first attempt at offshore drilling, in 2012, ended with two rigs running aground. The rigs had to be towed to safety, and a scathing report by the Interior Department found that Shell failed a range of basic operational tasks in the challenging northern environment.
Now the federal government says Shell's new exploration plan and the government's own review of the hazards are up to snuff.
"We have taken a thoughtful approach to carefully considering potential exploration in the Chukchi Sea, recognizing the significant environmental, social and ecological resources in the region and establishing high standards for the protection of this critical ecosystem, our Arctic communities and the subsistence needs and cultural traditions of Alaska natives," Bureau of Ocean Energy Management (BOEM) Director Abigail Ross Hopper said in a statement announcing the decision. "As we move forward, any offshore exploratory activities will continue to be subject to rigorous safety standards."
In February, BOEM released proposed standards for offshore Arctic drilling "specifically tailored to the challenging and unforgiving conditions" of the waters off the coast of Alaska. But environmental advocates say the standards aren't enough. The approval to drill in the Beaufort and Chukchi seas has been the focus of years of protest by environmental groups that contend that the harsh, remote landscape of the far northern waters make the risks of drilling too great, and a potential spill too devastating.
"No company deserves a license to despoil our last pristine ocean and spew massive amounts of carbon pollution into our atmosphere," Franz Matzner, of the environmental group Natural Resources Defense Council, said in a statement Monday afternoon. "This wrongheaded decision also will expose the Arctic to the likelihood of catastrophic spills in ice-choked waters more than 1,000 miles from a Coast Guard base and other critical cleanup infrastructure. Any major Arctic Ocean spill would be impossible to clean up."