Obama Administration to Overhaul Massive Federal Coal Program, Halt New Mining Leases on Public Lands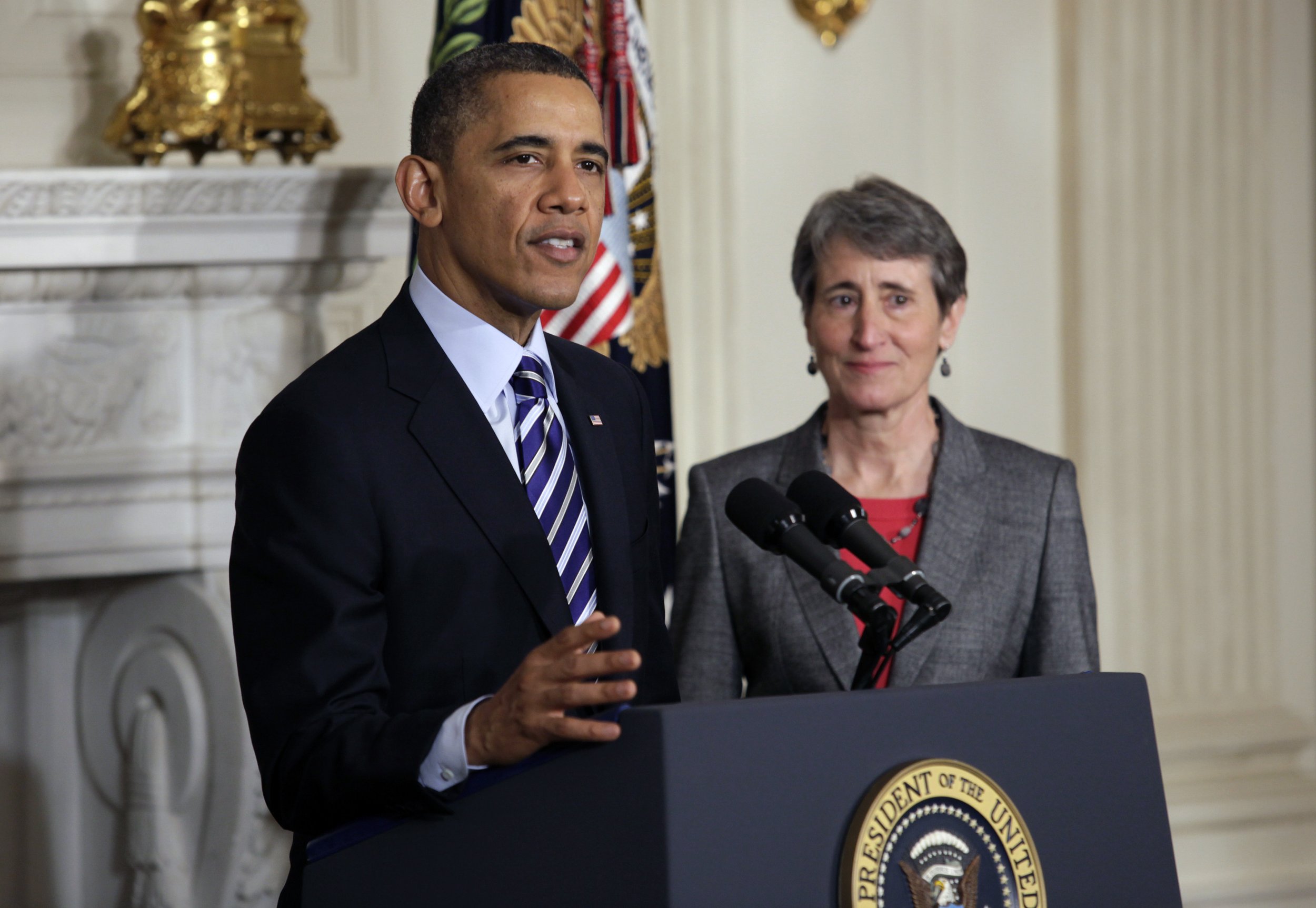 The Obama administration announced Friday morning it would stop issuing new coal mining leases on public lands and undertake a full review of the federal coal program, which oversees some 40 percent of all coal produced in the United States. This will be the first large-scale review of the federal program in three decades, according to Sally Jewell, the U.S. secretary of the interior.
In a press conference held Friday morning Jewell announced the "pause" on new leases will be effective immediately and last the duration of the review process, which she expects to take three years. Companies currently mining coal on federal lands will be able to continue mining as normal.
"In reality we have not done a top-to-bottom review of the coal program in 30 years. That was a time when the nation had very different priorities and needs," Jewell said. The review, called a Programmatic Environmental Impact Statement (PEIS), will reassess "how, when, and where" the government leases land to coal mining companies, and grapple with how to take into account the environmental and human health cost of coal mining, she said.
The U.S. Geological Survey will also conduct a survey of emissions from all coal, natural gas and oil extraction on public lands. That data will be posted on a public website as it becomes available, Jewell said.
The pause on new leases will not disrupt the U.S. energy supply, as there is 20 years' worth of coal supply already "in industry hands," according to Shaun Donovan, the director of the U.S. Office of Management and Budget. The pause will also have exceptions: If a coal plant has less than three years worth of coal supply on hand to process, they will be exempted from the halt on mining, to avoid plant closures.
On average, there are about four coal mining lease sales on federal lands each year, which could be subject to the pause, according to Donovan. He added that there are as many as 18 new leases currently under consideration that may be allowed to move forward despite the halt.
Small lease additions will also be allowed under the pause, as it stipulates a halt on only "significant" new leases, according to Jewell.
The Interior Department will issue an interim report on the scoping phase of the PEIS by the end of 2016, Jewell said.