Former Obama Aide Slams Joe Biden's Latest Pitch for Bipartisanship: 'You Can't Shame' Mitch McConnell
Barack Obama's White House deputy chief of staff Alyssa Mastromonaco slammed Joe Biden's latest pitch for bipartisanship, saying that some people (like Senate Majority Leader Mitch McConnell) just can't be shamed into working together.
The former vice president was speaking at the Poor People's Campaign forum in Washington D.C. on Monday when he was asked by MSNBC's Joy Reid how he would get his Democratic agenda past Republican leaders if he is elected in 2020.
"I know you're one of the ones who thinks it's naive to say we have to work together," Biden replied. "The fact of the matter is if we can't get a consensus nothing happens except the abuse of power by the executive."
The 2020 Democratic hopeful went on to say that there are "certain things where it just takes a brass knuckle fight" to get things done and that "you can shame people into doing things the right way."
Mastromonaco, who served as the deputy chief of staff for operations in the Obama administration from 2011 to 2014, responded to Biden's comments via Twitter on Monday afternoon.
"Maybe you can shame people. you can't shame McConnell. it would be dope to find a path to greater bipartisanship but this isn't that path," she wrote. Despite working for Obama for nearly a decade, Mastromonaco has remained critical of Democrats and has called the left "a hot mess."
In recent weeks, Biden has been pitching himself to Democratic primary voters as a president who would be able to work with Republicans to accomplish legislative change—an idea that seems increasingly unlikely during the deeply partisan Trump era.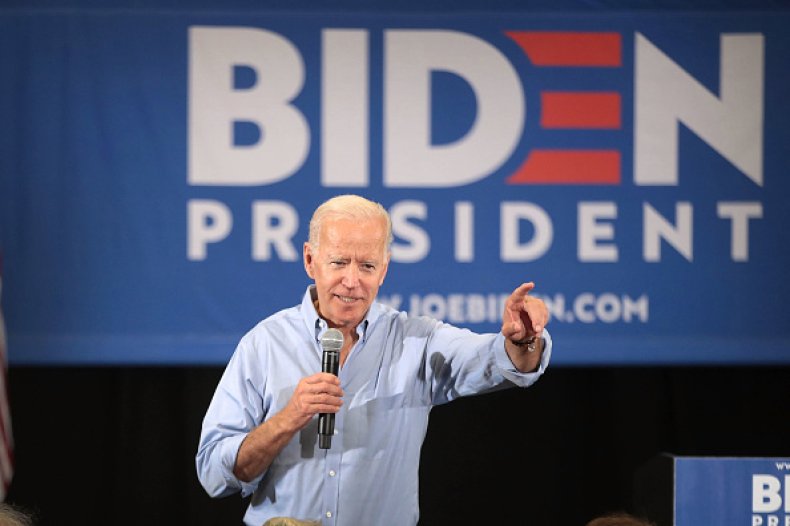 "With Trump gone, you're going to begin to see things change," Biden said at a fundraising event in Washington D.C. earlier this month. "Because these folks know better. They know this isn't what they're supposed to be doing."
The former vice president then pointed to Merrick Garland's 2016 Supreme Court nomination, which was stalled and eventually killed by congressional Republicans. Biden claimed at least a dozen former Republican senators privately told him they were concerned about not holding a confirmation hearing for Garland.
But Democrats are wary of Biden's bipartisan approach, as over 100 bills passed by the House of Representatives have stalled in the Senate since January. House Speaker Nancy Pelosi has taken to calling the Senate, under McConnell's leadership, a legislative "graveyard."
In response to Biden's calls for bipartisanship, Senator Dick Durbin offered sarcastically: "A thousand flowers will bloom, children will smile and America will be happy again."