Obama and Cameron: U.S. and U.K. Won't Be Threatened by 'Barbaric Killers' as NATO Talks Begin in Wales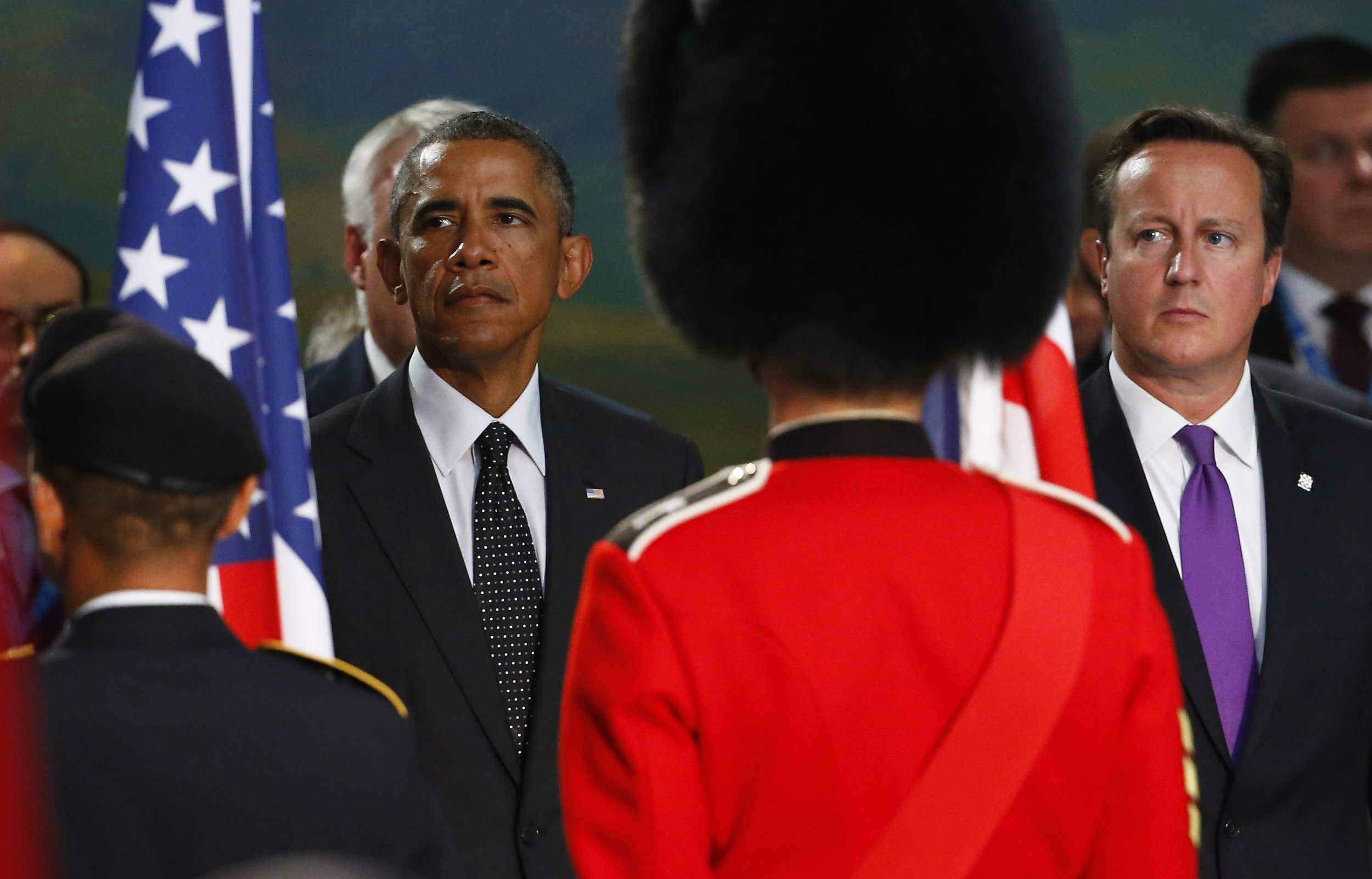 NATO officials directly accused Russia of attacking Ukraine on Thursday at the start of the two-day NATO summit in Wales, which looks set to be dominated by two international crises.
Instability in Ukraine and the increasing threat from Islamic State (IS), the militant Islamist group formerly known as ISIS, were both addressed in a joint op-ed penned by U.S. President Barack Obama and British Prime Minister David Cameron in The Times of London to kick off the talks.
"We meet at a time when the world faces many dangerous and evolving challenges. To the east, Russia has ripped up the rulebook with its illegal, self-declared annexation of Crimea and its troops on Ukrainian soil threatening a sovereign nation state. To the south, there is an arc of instability from north Africa and the Sahel to the Middle East," Obama and Cameron write.
In the piece, Obama and Cameron condemned the "brutal and poisonous extremism" displayed by IS that has led to the "despicable" murder of two American journalists.
"If terrorists think we will weaken in the face of their threats they could not be more wrong. Countries like Britain and America will not be cowed by barbaric killers," Obama and Cameron wrote.
The two leaders also reaffirmed the importance of strengthening the NATO alliance. Cameron and Obama said Russia's threat to Ukraine's national sovereignty must be supported by "a multinational rapid response force, composed of air, maritime and special forces, that could deploy anywhere in the world at very short notice."
At the NATO summit, a meeting of the 28-nation alliance between Europe and the U.S., NATO Secretary-General Anders Fogh Rasmussen said the threat posed by Russia is at its highest level since the Cold War.
"We are faced with a dramatically changed security environment," Rasmussen said. "To the east, Russia is attacking Ukraine."
Ukraine's President Petro Poroshenko said he would uphold a ceasefire with Russia if peace talks are confirmed and take place in the Belarusian capital city of Minsk. Ukraine has expressed interest in joining NATO, but Russian Foreign Minister Sergei Lavrov warned that Ukrainian NATO ambitions threaten to harm peace talks.
"At 1400 local time (7.00 a.m. EDT), provided the (Minsk) meeting takes place, I will call on the General Staff to set up a bilateral ceasefire and we hope that the implementation of the peace plan will begin tomorrow," Poroshenko said.
Fighting continues in Ukraine with reports of a separatist armored column moving to the town of Novoazovsk and Ukrainian forces shelling the rebel-held Donetsk, The Guardian reports.
Obama and Cameron: U.S. and U.K. Won't Be Threatened by 'Barbaric Killers' as NATO Talks Begin in Wales | World