Obama and Putin Informal Meeting At G20 Likely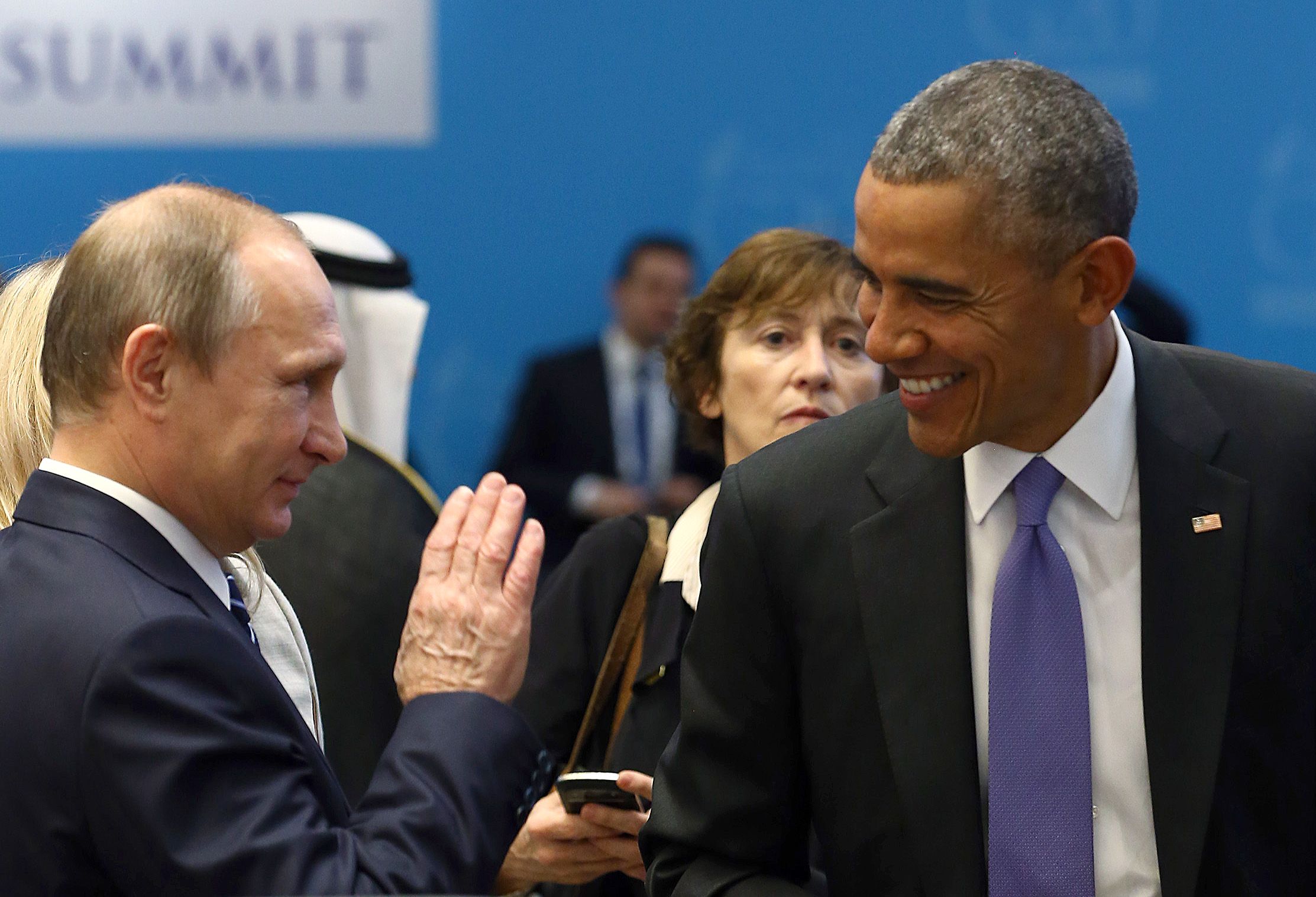 U.S. President Barack Obama will likely have a face-to-face conversation with Russian President Vladimir Putin on the sidelines of next week's G20 summit, a White House adviser told Radio Free Europe.
U.S. Deputy National Security Advisor Ben Rhodes said no formal meeting between the two leaders had been agreed, but admitted it is commonplace for the two to try and meet informally on the sidelines.
"We usually try to find an opportunity for the two leaders to try to spend some time together, usually to focus on Syria and Ukraine," when asked if Obama and Putin would meet at the summit in China on September 4-5.
The Kremlin have confirmed that "one way or another" the two will meet in China, though presidential spokesman Dmitry Peskov said there was no preliminary agreement about a meeting, state news agency RIA Novosti reports. The two leaders will decide on whether or not to meet separately on the sidelines, he added.
Although U.S. Secretary of State John Kerry has been dealing with his Russian counterpart Sergey Lavrov in Syrian peace talks and made several visits to Russia and Ukraine, including in meetings with Putin, Obama's meetings with the Russian leader have been rare since 2014.
Despite the West attempting to marginalize Putin since his annexation of Crimea from Ukraine and subsequent intervention in the east, Russia's operation in Syria in 2015 has forced Western leaders to bring Russia to the discussion table.
Syria and Ukraine will likely be the topics discussed by Obama and Putin, should the two meet in China.