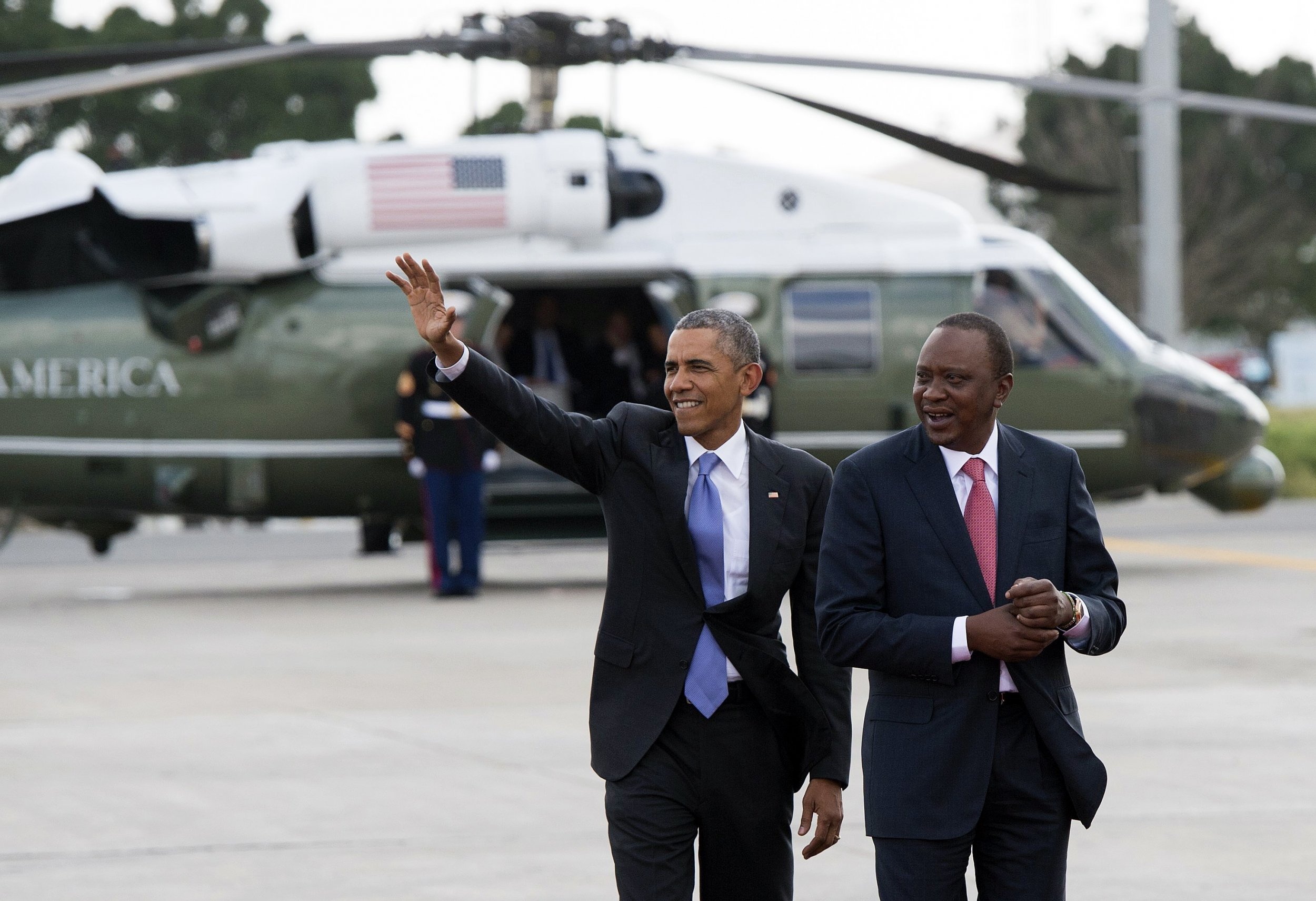 Former U.S. President Barack Obama's connections to Kenya are well known.
So it was perhaps not entirely surprising that Obama, whose father was a Kenyan student in the United States, spoke out ahead of the East African country's election Tuesday, appealing for a "peaceful and credible" vote and urging Kenyans to reject "tribal and ethnic hatred."
Obama's message stood in stark contrast to that of the current administration of President Donald Trump. The president himself, busy issuing threats to North Korea and tweeting about the size of the U.S. nuclear arsenal, has not personally commented on the elections in Kenya, a key U.S. partner in fighting Al-Qaeda affiliate Al-Shabab in Somalia and a major recipient of U.S. aid.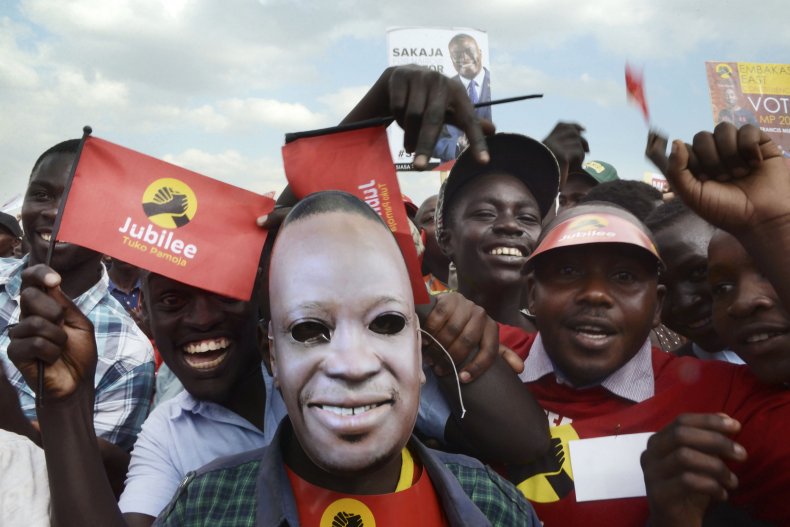 The State Department and Secretary of State Rex Tillerson have also been noticeably quiet. The Kenya elections did not come up once in an on-the-record press briefing held by Tillerson's deputy, John Sullivan, on Tuesday, the day when Kenyans went to the polls. The department as a whole does not appear to have spoken on the issue since April 6, when it issued a travel alert warning of the potential danger of traveling to Kenya during the election period.
Related: A brutal murder in Kenya highlights why its election matters to the U.S.
In the case of other elections, such as the presidential race in Rwanda, the State Department has waited until after the polls to comment, and so a statement may be forthcoming. However, observers see the election as crucial in cementing Kenya's democracy and avoiding the kind of ethnic violence that followed the 2007 vote and led to the deaths of more than 1,000 people, and Obama's comments have highlighted the Trump administration's silence.
In his Monday statement, Obama reflected on his presidential visit to Kenya in 2015. "I said then that Kenya was at a crossroads—a moment of extraordinary promise but also potential peril," said Obama. "As Kenyans vote in your election, the choice is once again in your hands."
Obama called upon incumbent President Uhuru Kenyatta, opposition challenger Raila Odinga and other political leaders to "reject violence and incitement; respect the will of the people; urge security forces to act professionally and neutrally; and work together no matter what the outcome."
The former president also said any disputes around the result "should be resolved peacefully, through Kenya's institutions and the rule of law." By Wednesday morning, it was not clear if that call had been heeded: Odinga claimed that the electronic systems of the electoral commission had been hacked using the identity of a murdered official and that preliminary results showing Kenyatta as the victor were "fake."
Obama said in his statement that the run-up to the election had "already seen too much incitement and appeals based on fear from all sides." But he added that the Kenyan people could "make clear that you will reject those that want to deal in tribal and ethnic hatred."
Obama concluded his remarks by describing himself as a "friend of the Kenyan people" and asking Kenyatta, Odinga and all Kenyans to "work for a future defined not by fear and division, but by unity and hope."
Obama's father, Barack Obama Sr., was a student in Kenya who studied at the University of Hawaii, where he met Obama's mother, Stanley Ann Dunham. The pair married in 1961 and had their son, Barack, in the same year. The couple divorced in 1964 and Obama Sr. returned to Kenya, where he died in 1982.
Since coming to office, Trump has spoken to Kenyatta in a March phone call that mentioned the "economic partnership and mutual dedication to overcoming security challenges" shared by the two countries. Kenyatta is one of a small handful of African leaders to hear from Trump as president, while the State Department's top Africa position remains vacant since his January inauguration.