Former president Barack Obama shared a heartfelt mother's day message, sending his wife and mother-in-law best wishes on Sunday.
Taking to twitter, Obama wrote: "Happy Mother's Day to every mom out there, especially the remarkable moms in my life, ‪@MichelleObama and my mother-in-law, Marian Robinson."
Obama's mother, Ann Dunham, died in 1995, and he previously spoke about her influence in the second edition of his book Dreams of My Father.
"What is best in me, I owe to her," he wrote in an extract from the book reported by The Independent.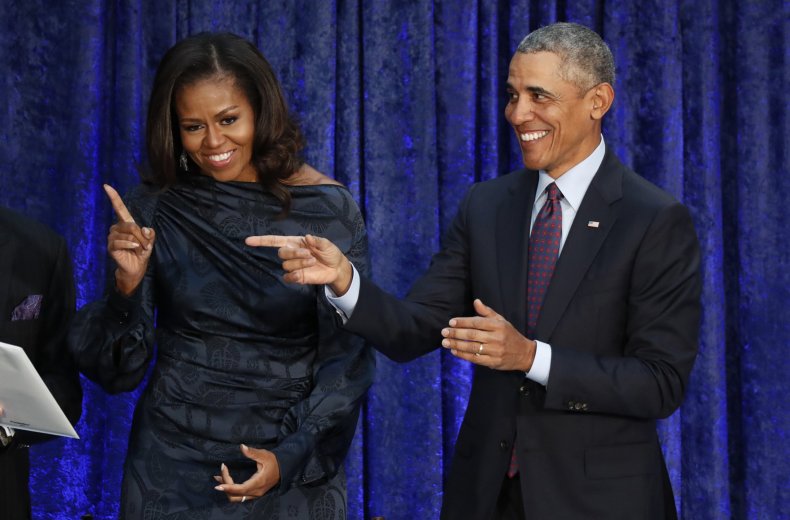 Michelle Obama also took the opportunity to write a public message of thanks, sharing a snap from her childhood alongside a message to her mother.
"It's impossible for any picture to truly capture what my mother, Marian, has meant to me. Happy Mother's Day to all of the moms out there, and especially to my own," she wrote on Sunday.
The Obamas' simple Mother's Day messages constrasted with the video posted by President Donald Trump, who spoke more broadly about what mothers meant to the U.S. and did not mention his wife Melania in his speech.
"It's a special opportunity to thank all of the mothers and grandmothers in our lives," the president said of Mother's Day.
"Since the earliest days of our republic, America's strength has come form the love, courage and devotion of our mothers. They helped us gain our independence. Through their grit, determination and incredible spirit they pioneered the west and settled the frontier. During World War II, America's mothers helped build the greatest arsenal for democracy," he added.
Taking a more personal tack, the president also spoke about his late mother, Mary MacLeod, whom he described as "a great person."
"I learned so much from my mother, she was just incredible, warm, loving, really smart, could be tough if she had to be but basically she was a really nice person," he said, crediting his mother with so much of what he had done. "I miss her a lot," he added.