Obama in State of the Union: 'Let's Make America the Country That Cures Cancer Once and for All'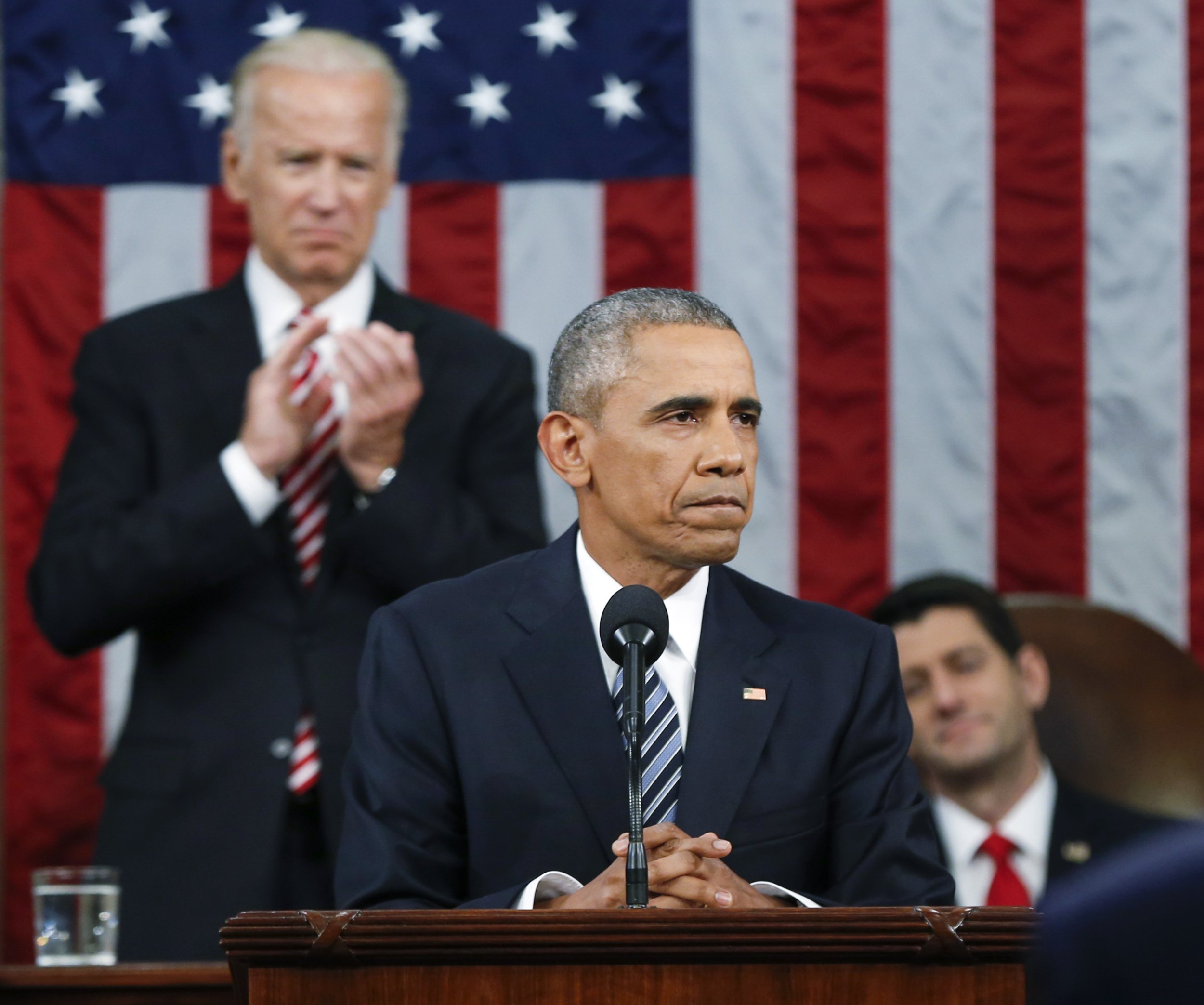 In his sixth and final State of the Union address on Tuesday night, President Barack Obama said he is announcing a new national initiative to cure cancer "once and for all."
"We can do so much more," Obama said. "Last year, Vice President Biden said that with a new moonshot, America can cure cancer. Last month, he worked with this Congress to give scientists at the National Institutes of Health the strongest resources they've had in over a decade. Tonight, I'm announcing a new national effort to get it done. And because he's gone to the mat for all of us, on so many issues over the past forty years, I'm putting Joe in charge of Mission Control. For the loved ones we've all lost, for the family we can still save, let's make America the country that cures cancer once and for all."
Vice President Joe Bide's son Beau Biden died from brain cancer in 2015. On Tuesday, Biden told reporters that the president offered to loan Biden money to help pay for Beau's treatment. Beau is not the only child Biden has lost: Biden's daughter Naomi died in car accident in 1972 at the age of 13.
"Tonight, the President tasked me with leading a new, national mission to get this done," Biden wrote on Medium. "It's personal for me. But it's also personal for nearly every American, and millions of people around the world. We all know someone who has had cancer, or is fighting to beat it. They're our family, friends, and co-workers."
"Several cutting-edge areas of research and care — including cancer immunotherapy, genomics, and combination therapies — could be revolutionary. Innovations in data and technology offer the promise to speed research advances and improve care delivery," Biden wrote. "But the science, data, and research results are trapped in silos, preventing faster progress and greater reach to patients. It's not just about developing game-changing treatments — it's about delivering them to those who need them."