Obama Gets Blamed for Clinton-Sanders 'Rigging' Scandal That's Rocked Democratic Party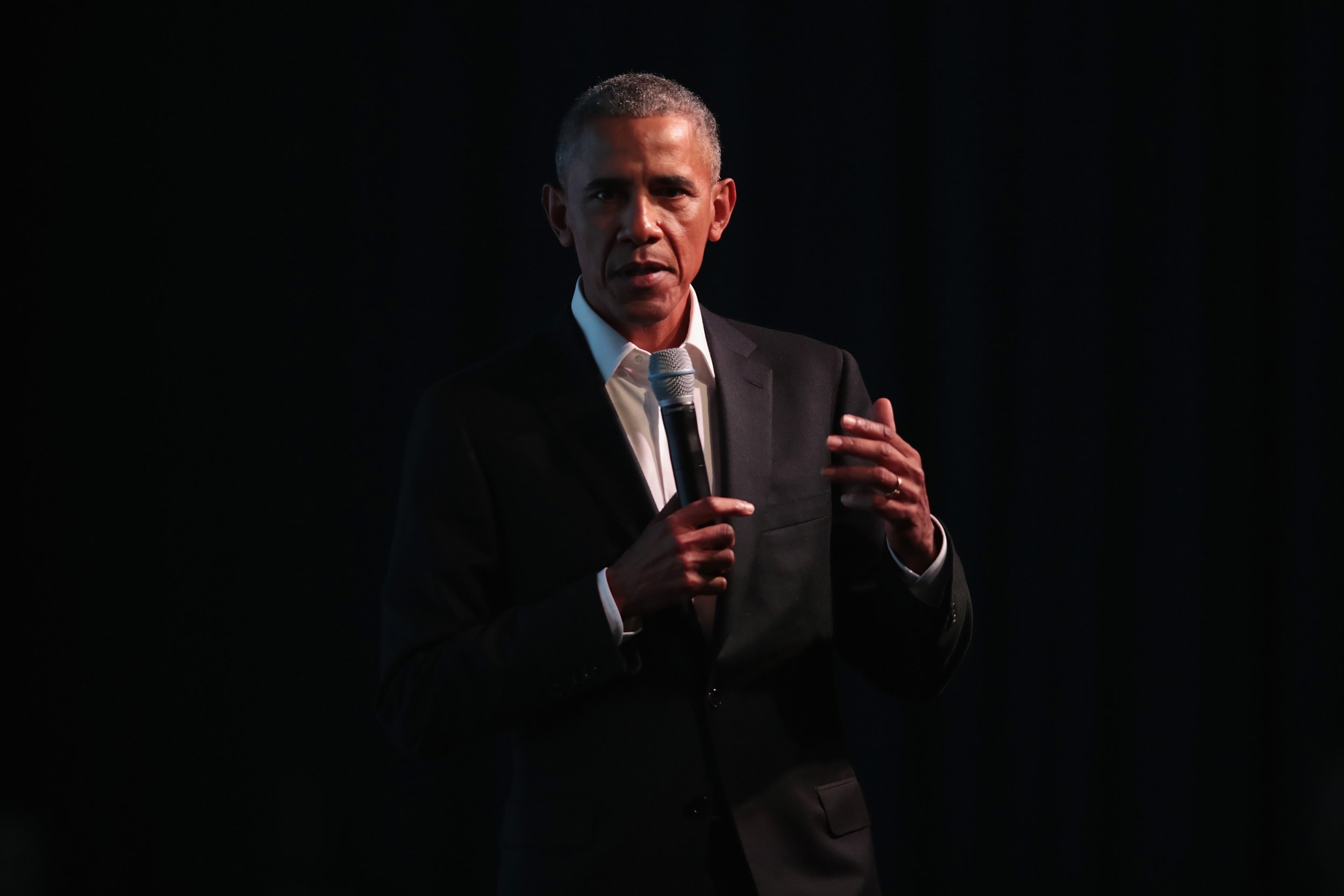 Former President Barack Obama is being blamed for the Democratic National Committee's decision to strike a financing agreement with Hillary Clinton's presidential campaign before she had secured the party's nomination by topping independent Senator Bernie Sanders.
Following his 2012 election victory, Obama had a "lack of interest in the DNC" and "didn't need it anymore," which led to former party Chairwoman Debbie Wasserman Schultz keeping her top position, according to a Friday report on the Daily Beast. Furthermore, the report states Obama did not immediately start fundraising to erase debt left over from his 2012 campaign.
Obama moved one of his top operatives, Patrick Gaspard, to the DNC in 2011, but after the election Gaspard was tapped to be ambassador to South Africa. Following his departure, "the White House lost interest in the DNC," according to the report. The 44th president reportedly wanted to replace Schultz, but she pushed back and no move was made.
These moves were factors that contributed to management disarray at the DNC, which in turn reportedly led it to making an August 2015 agreement for the Clinton campaign to help bail it out of its debt. The agreement was surfaced by another former party chairwoman, Donna Brazile, in an excerpt of her upcoming book that was published Thursday in Politico. She said she promised Sanders to find out if the DNC "rigged" the primary system to assure Clinton received the nomination.
Brazile said Obama's "neglect had left the party in significant debt."
A report funded by Action for a Progressive Future, an organization focused on voter education and rights, detailed some of the problems facing Democrats in the wake of Clinton's loss to Republican Donald Trump. The Monday report focused on Democrats' inability to affect turnout at the polls.
"The last two Democratic presidents have been good at getting themselves reelected and terrible for the Democratic Party," Norman Solomon, one of the co-authors of "Autopsy: The Democratic Party Crisis," told Newsweek in an email. "When you look at the numbers of losses during the eight years of the Obama presidency, it's staggering — the party was decimated in one state after another, not just on Capitol Hill. In political terms, it would be a mistake to believe that Republicans have a corner on narcissism at the top."
Solomon also said the party needed to steer away from "embracing corporate power," which he called a "dead loser" in terms of re-taking seats held by Republicans.
Current DNC Chairman Tom Perez responded Thursday night to the blowback from Brazile's accusations with a letter to party members. He committed to a "transparent process" in the 2020 election.
Perez explained that joint fundraising committees were set up between the DNC and the Clinton and Sanders campaigns to raise funds for the general election, and while Clinton's was raising money for the party, "the money would have benefited any candidate coming out of the presidential primary process."
DNC Deputy Chairman Keith Ellison called for reforms in a statement Friday, and said it was the party's "responsibility to acknowledge that millions of Americans still feel hurt and betrayed by the events of the 2016 presidential primary."
"Donna Brazile's account cannot simply be dismissed," Ellison said. "We must heed the call for our party to enact reforms that ensure a fair, open, and impartial nominating process in elections to come."
Obama Gets Blamed for Clinton-Sanders 'Rigging' Scandal That's Rocked Democratic Party | U.S.