Obama Border Patrol Chief Begs Donald Trump to 'Stay the Course' on Border Wall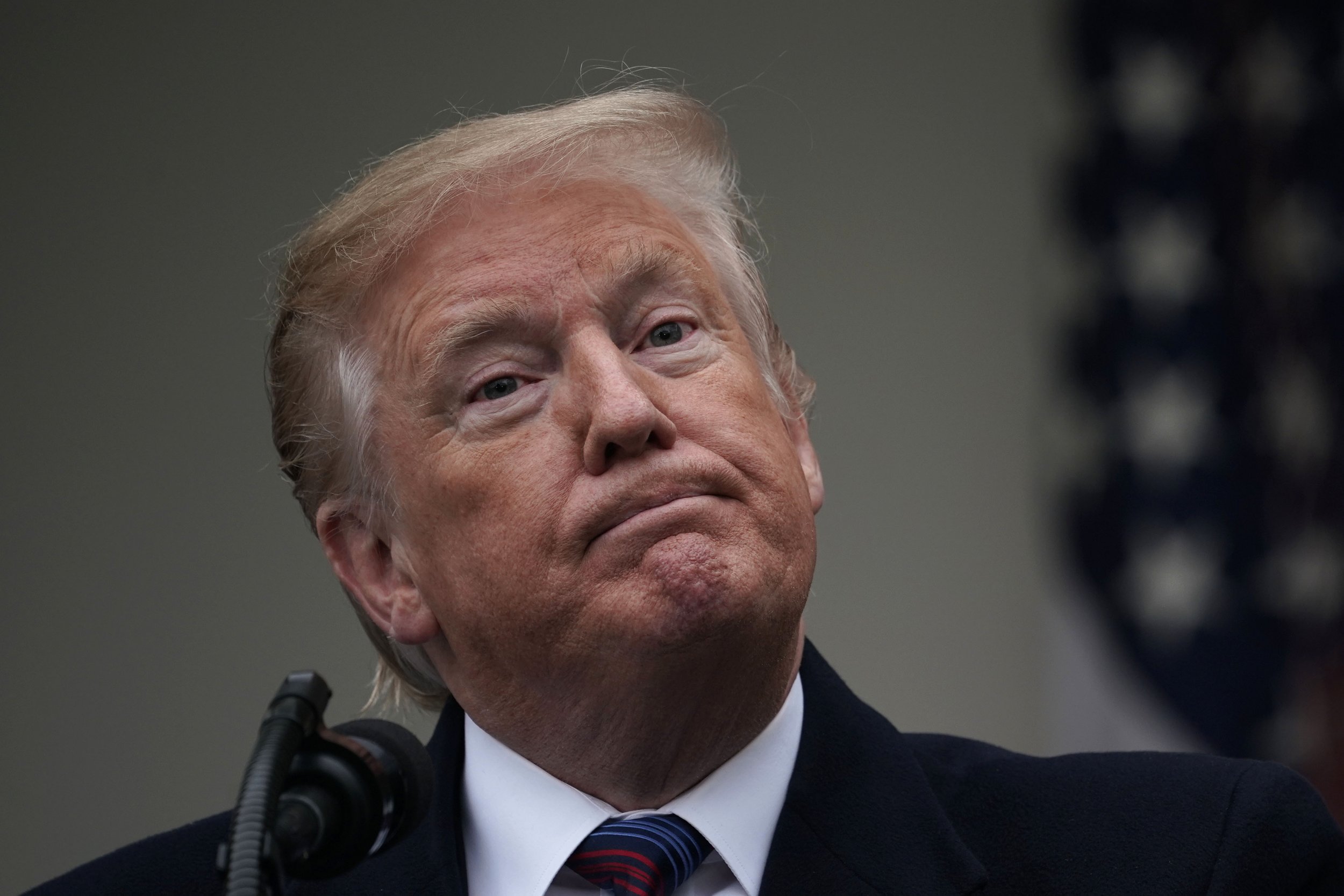 President Donald Trump gained an unlikely ally in his push for a wall along the southern border of the United States, the man who served as border patrol chief under former President Barack Obama.
Mark Morgan served for six months under Obama before being asked to step down by Trump when he took office. While he's largely kept his opinions to himself, on Tuesday, before Trump addressed the nation, Morgan vocalized his support for the president's plans. He told Law & Crime that "the wall works" and explained that Trump is "correct in what he's doing."
He called himself a "patriot" and said he wasn't encouraged by the White House to go public with his favorable opinions of the president. Following Trump's speech from the Oval Office on Tuesday night, Morgan reiterated his support for the president's plans during an interview with The Washington Post.
"I can stand up and say they are right because it's the right thing to do for this country," Morgan said. "I'm begging the president to stay the course."
Morgan was asked to step down by the Trump administration out of what he chalked up to as crossed wires about his support for the border wall. As someone who had a reason to hold hard feelings against the administration, he said he can't, because they're "right."
During his address, Trump said Senate Minority Leader Chuck Schumer and other Democrats supported a barrier along the border until he took over the Oval Office. The change in opinion was also highlighted by the Republican National Convention and Senator Marco Rubio, who respectively posted Obama's and former Secretary of State Hillary Clinton's words on a webpage and Twitter.
Morgan called the issue of a border wall "political" but said in 2006, the Secure Fence Act passed because it "was needed." The measure directed the Department of Homeland Security to build stretches of fencing along the southern border and was approved on a bipartisan front.
"What changed is that at one point it was wanted and needed, and now, because we call it a wall, it's immoral," Morgan told The Washington Post. "Really? That's what we're talking about now? The size and width of the barrier is the delineation of what is moral or not?"
Trump attempted to compromise with Democrats, changing the proposed wall from concrete to steel, but it seemed to make little difference. House Majority Leader Nancy Pelosi said Trump would not be getting the wall and Democrats offered a solution of their own.
In a bill that passed in the House of Representatives on Thursday, Democrats didn't give Trump the $5.7 billion he requested for a border wall but did offer $1.3 billion for fencing and additional border security. Allocated in the $1.3 billion was new fencing for the Rio Grande Valley in Texas and replacing secondary fencing in San Diego, according to USA Today.
Also included in the bill with regard to border security was $366.5 million for technology, $7.7 million to hire additional U.S. Customs and Border Patrol officers, $224.6 million for inspection equipment at ports of entry and $7.08 billion for U.S. Immigration and Customs Enforcement.