Drive Down Obama Boulevard—It Could Soon Happen in Los Angeles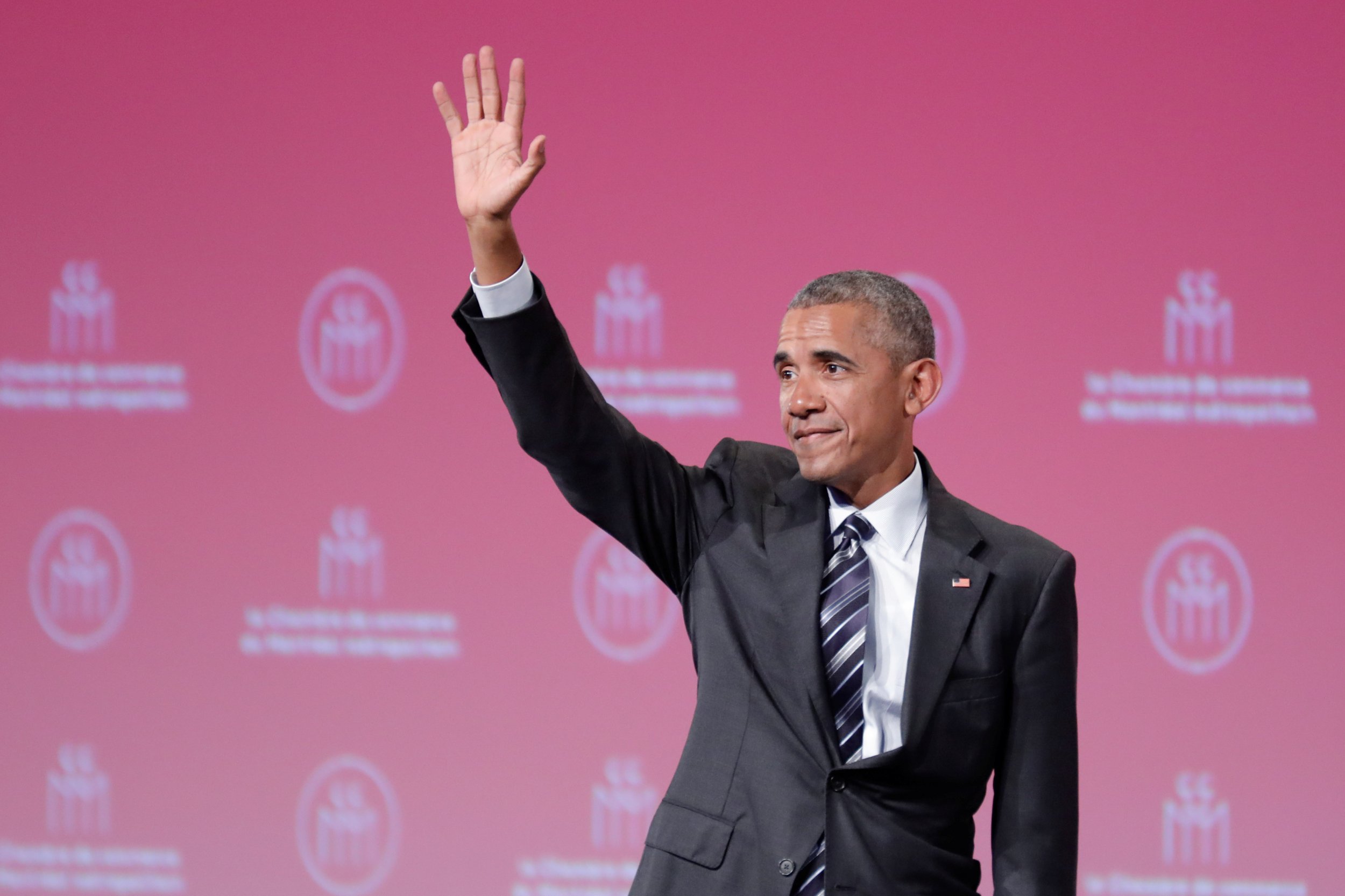 Drivers in Southwest Los Angeles may soon get to cruise down Obama Boulevard—that is if City Council President Herb Wesson's proposal to swap out Rodeo Road in exchange for a street named after former President Barack Obama is approved.
The proposal, which was submitted to city council on Thursday, would rename a stretch of a major road that runs through L.A'.s Baldwin Hills and Crenshaw neighborhoods, according to the Los Angeles Times.
The three-and-a-half-mile boulevard would run through a residential neighborhood. The area, which is home to a lush African-American population, is equipped with one-and-two story homes as well as luxury gated communities.
Wesson reminded council members with Obama's first Los Angeles campaign rally, which was held at Rancho Cienega Park on Rodeo Road, when he first started his presidential bid back in 2008. A stretch of the area already has streets renamed in honor of past presidents like Washington, Jefferson and Adams' Boulevards.
The potential street name change comes following California Senate approval to name a portion of 134 Freeway after the 44th president back in May. The freeway runs along Eagle Rock near Occidental College, where Obama studied from 1979 to 1981.
Back when Obama was still in office, city officials in the Monterey Bay town of Seaside changed a major street formerly known as Broadway Avenue to Obama Way in 2010.
"I thought it was a good idea," Councilman Ian Oglesby told local media at the time. "It's important for our citizens to be able to look at our street signs and aspire to be all they can be."
Lawmakers in Illinois are also weighing whether to rename a portion of the heavily-traveled Interstate 55. Back in March, Illinois Regulation, Roads and Bridges Committee approved a measure dedicating over 300 miles of the interstate running between East St. Louis to the tristate tollway in Chicago after Obama. The bill is still waiting approval by the state's Calendar of Resolutions.
Meanwhile, back in 2015, a portion of the famed Old Dixie Highway was renamed President Barack Obama Highway in Rivera Beach, Florida.