Obama Breaks Silence, Warning Democrats They Should 'Be Concerned'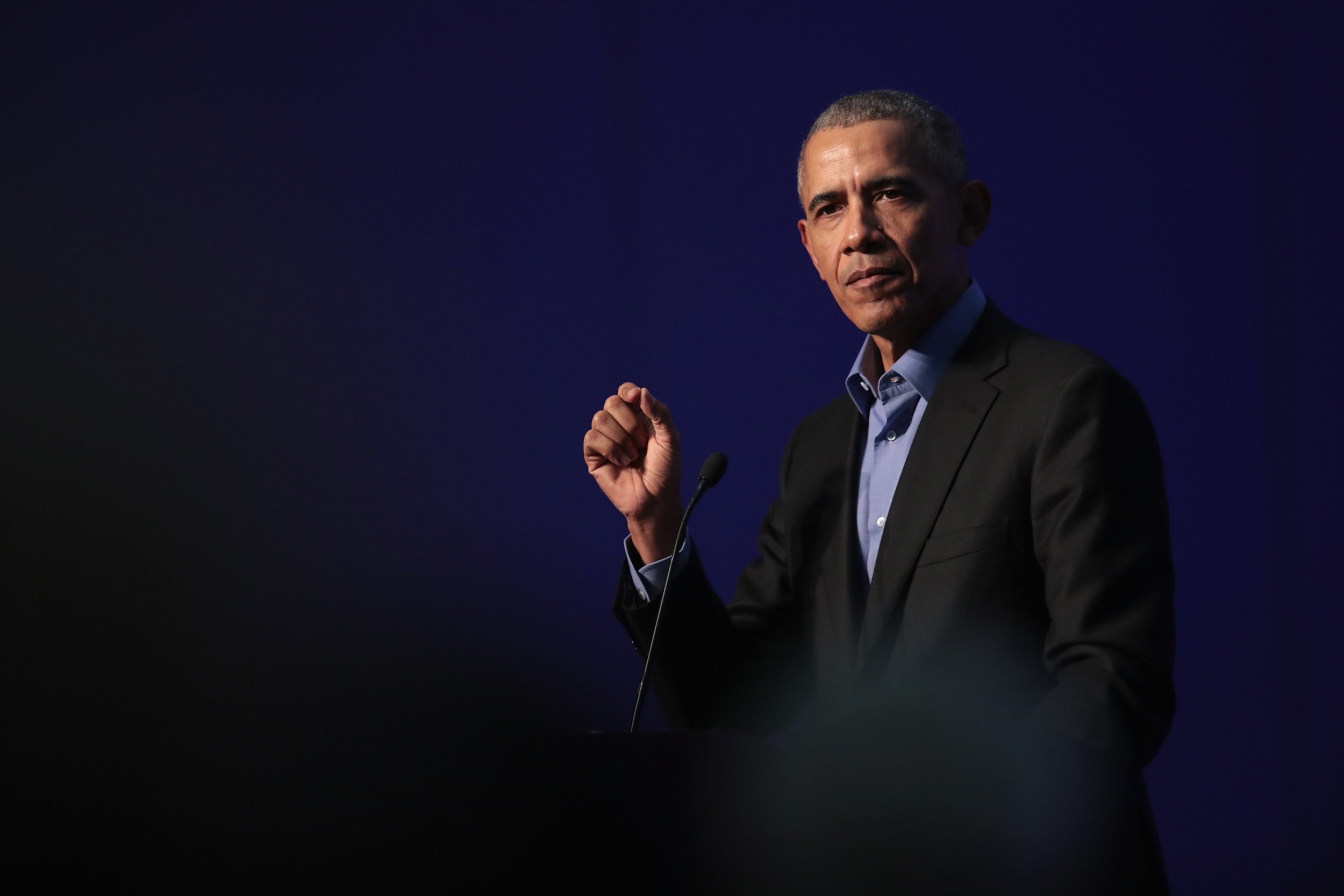 Former President Barack Obama has broken months of silence to warn Democrats that they are "right to be concerned" about the party's progress, with November's midterm elections just months away.
Making his first public comments in months, the former president told Democrats at a Democratic National Committee fundraiser in Beverly Hills, California, on Thursday that they could not wait for the "perfect" moment—or leader—to turn the political tide, according to Politico.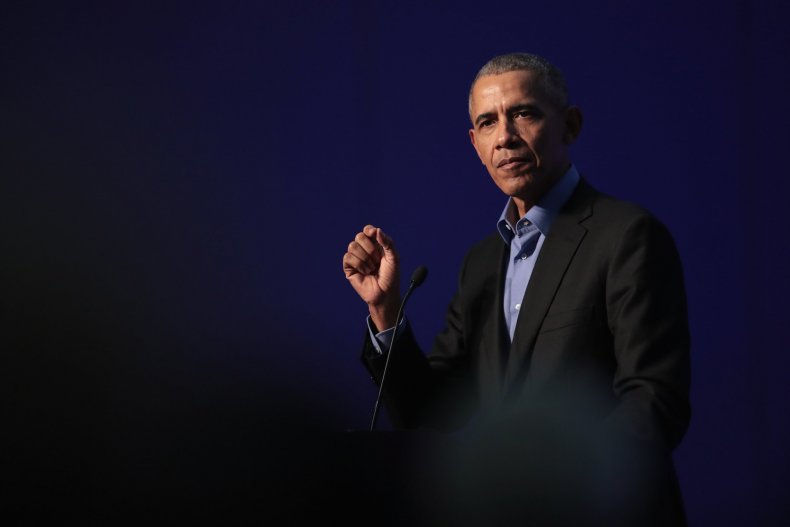 Obama told Democrats that the most important thing supporters can do is show up on election day and vote.
"Do not wait for the perfect message, don't wait to feel a tingle in your spine because you're expecting politicians to be so inspiring and poetic and moving that somehow, 'OK, I'll get off my couch after all and go spend the 15 to 20 minutes it takes for me to vote,'" Obama said.
"Because that's part of what happened in the last election," he warned. "I heard that too much."
The 44th president said Democrats should stop looking back on his presidency and instead, focus on the future.
"The executive summary," he said, is: "Vote. Participate. Get involved." He stressed that if Americans "don't vote, then this democracy doesn't work."
While Obama's message to his party was, for the most part, one of tough love, the former president also had some words of encouragement, reminding Democrats that their party is one that has long been rooted in hope.
He assured them that "the other side has been peddling a lot of stuff that is so patently untrue that you can get away with it for awhile, but at a certain point, you confront reality."
"Fear is powerful," he said, warning supporters that it would be a mistake to "go back to business as usual" and assume Democrats will be successful in November.
Speaking on how to motivate young people, in particular, to head to the polls, Obama said the "most important thing" Democrats could do is "invite them in and give them power. Give them a voice," NPR reported.
"Get young people involved and get out of the way," the former president advised.
Obama also commented on the deadly shooting at the Capital Gazette newsroom in Annapolis, Maryland, that left five people dead, saying "what happened in Annapolis seems to happen every few weeks and months."
"Each time one of these tragedies strikes, we remind ourselves that this is preventable. It's not inevitable," he said, according to NPR.
The former president added that while "America is hardly the only country with troubled, violent individuals…we are unique in the weapons these people can deploy."
Urging Democrats to recognize that much is at stake in the upcoming November elections, Obama said: "This is a moment of great urgency. You are right to be concerned. The progress we have made is not a given."
Obama Breaks Silence, Warning Democrats They Should 'Be Concerned' | U.S.