Obama Busts Moves With School Kids During Alaska Trip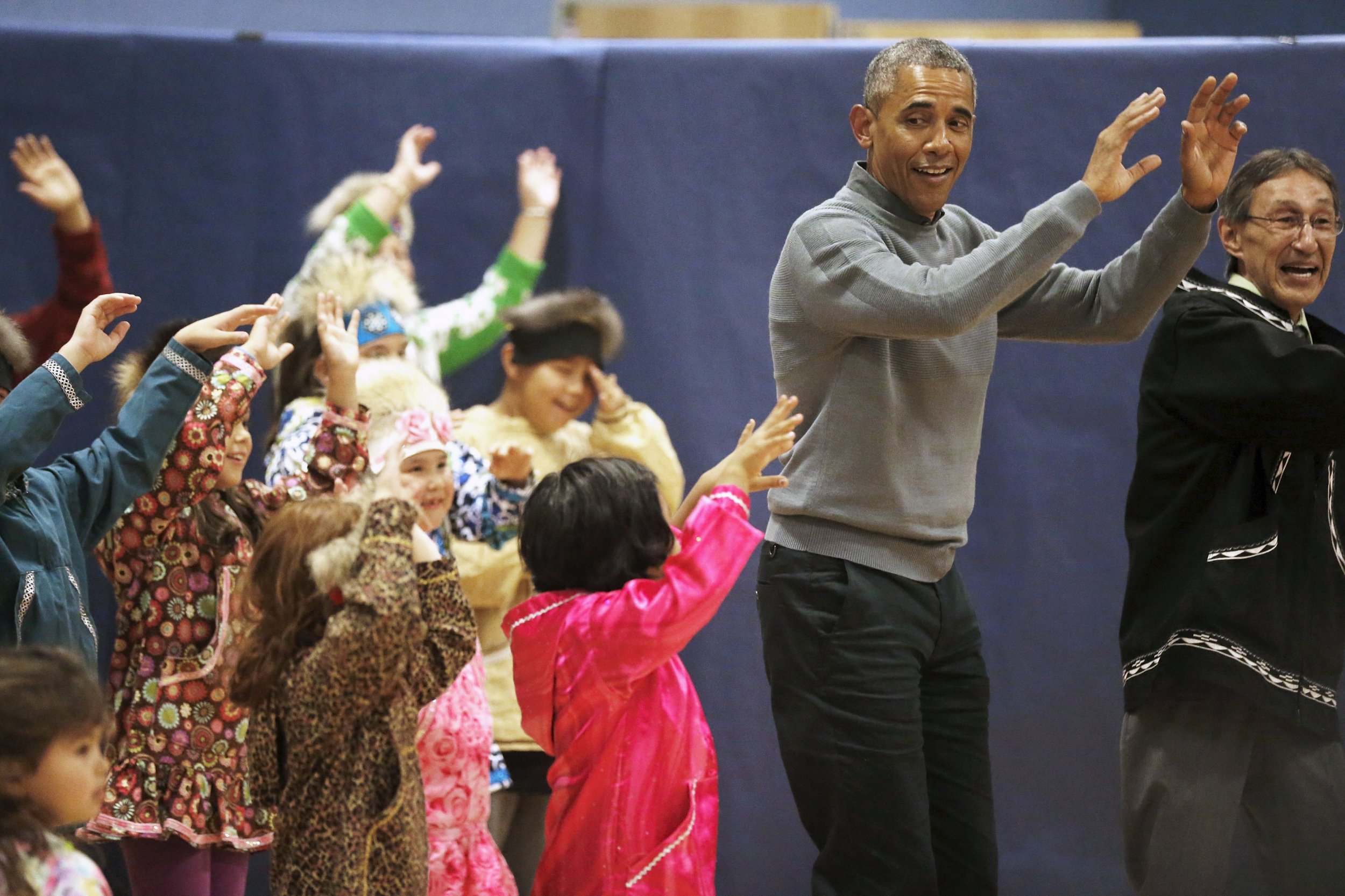 It seems President Barack Obama can't visit anywhere these days without making some time for a quick dance.
During his trip to Alaska on Wednesday, President Obama joined a group of local kids in the southern town of Dilingham to perform Obama Dances: Alaska Edition. After a performance of native dance and songs by local kids in the Dilingham Middle School gym, the president—looking rather drab in a grey sweater compared to the little girl next to him wearing a bright pink dress—waved his hands in the air and danced. When the dance finished, Obama put his hand to his lower back, smiling while feigning injury.
"I've been practicing," he said, adding that he wants to bring First Lady Michelle Obama and his daughters, Sasha and Malia, back to Alaska. Obama then posed for photos in front of a sign that read "Camai President Obama;" Camai is a native Alaskan greeting.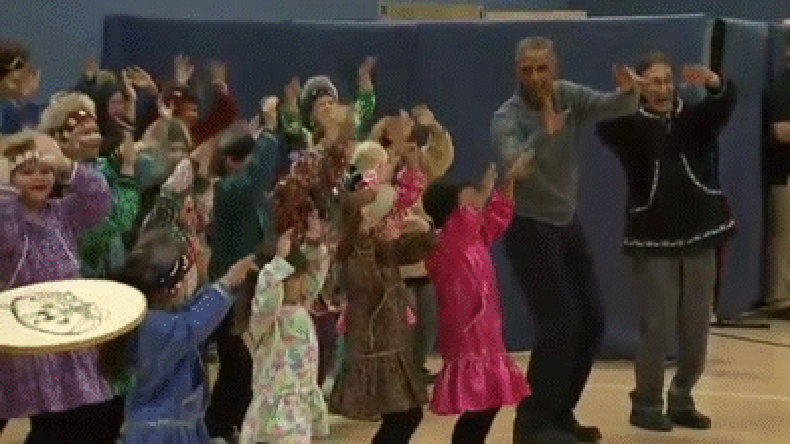 "The young people here especially, I'm very proud of you," Obama said while addressing the audience. "Keep up your traditions even as you go out into the big world, and learn and bring back the knowledge that's going to help to build this community."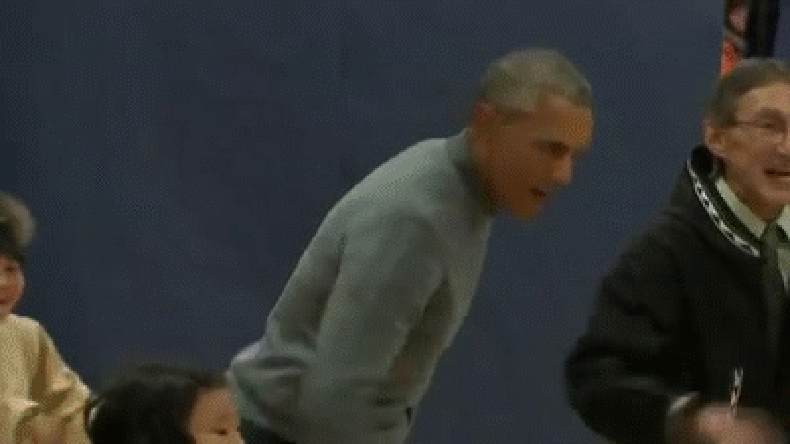 Obama traveled to Alaska to highlight climate change. He also taped a special episode of NBC show Running Wild With Bear Grylls, which will air later this year.