Obama Calls for Cooperation with GOP Congress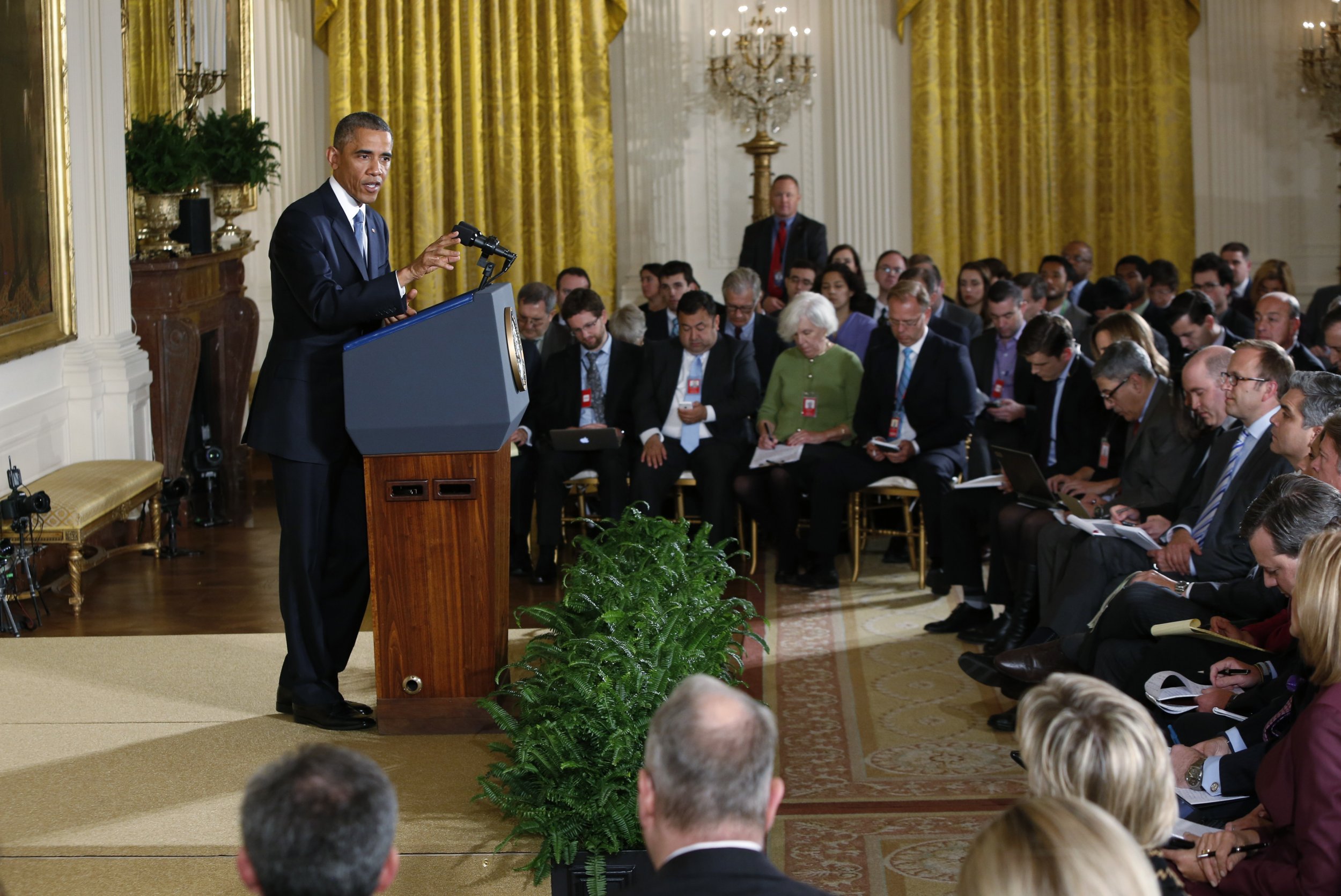 After taking another midterm shellacking, President Obama said Wednesday that he looks forward to working with Republicans on "those things where we agree" but also signaled that he would not shift his overall agenda or priorities.
"Obviously, Republicans had a good night," the president said at a White House press conference the day after the elections. But the lesson Obama said he took from the results is that the American people "want us to get the job done."
"I'm eager to work with the new Congress to make the next two years as productive as possible," he said. "I'm committed to making sure that I measure ideas not by whether they are from Democrats or Republicans but whether they work for the American people."
In that message, Obama echoed the incoming Senate majority leader, Republican Mitch McConnell. "We ought to start with the view that maybe there are some things we can agree on to make progress for the country," McConnell said during his own press conference Wednesday in his home state of Kentucky.
As an example of areas where both parties can work together, Obama singled out corporate tax reform that would lower rates, close loopholes and use that revenue to fund infrastructure projects — a compromise that accomplishes the GOP's goal of lowering corporate tax rates with the Democratic priority of jumpstarting the economy with infrastructure funding.
On the contentious issue of health care, the president also said he would not support changes to the Affordable Care Act that would cost people their insurance coverage or threaten the viability of the law. However, he noted, there are kinks in the law that he's happy to iron out with Congress's help if Republicans "want to make responsible changes."
Obama's message was bipartisan but not overly conciliatory. "That's not to say we won't disagree over some issues that we're passionate about. We will," he predicted. "Congress will pass some bills I cannot sign."
Obama also touched on the hot-button issue of immigration — which he is expected to act on through executive action in the next few months. "Before the end of the year, we're gonna take whatever lawful actions that I can take that I believe will improve the functioning of our immigration system," Obama said, after launching into a long discussion of how congressional Republicans blocked a comprehensive immigration bill in 2013 and 2014. Obama signaled that he is open to seeing what congressional Republicans have to offer on immigration, "but what I'm not going to do is just wait," he said.
While accepting the outcome of Tuesday's election, Obama said he did not accept the premise that the election was a mandate to adopt a new agenda.
Defending the Democratic Party's priorities, the president noted in particular that voters in four red states on Tuesday chose to raise the minimum wage — though they also voted for Republicans at the top of the ticket. The minimum wage propositions in states like Arkansas, where Democrats lost, signals that the Democrats' broader economic agenda is not unpopular.
He also paid lip service to one reason he — and other Democrats — is not interpreting the election as a mandate against his policies.
"To everyone who voted, I want you to know that I hear you," Obama said. "To the two-thirds of voters who chose not to participate in the process yesterday, I hear you too."