Obama Calls for Release of Israeli Soldier, Says Putin Ignoring Russia's Interests in Ukraine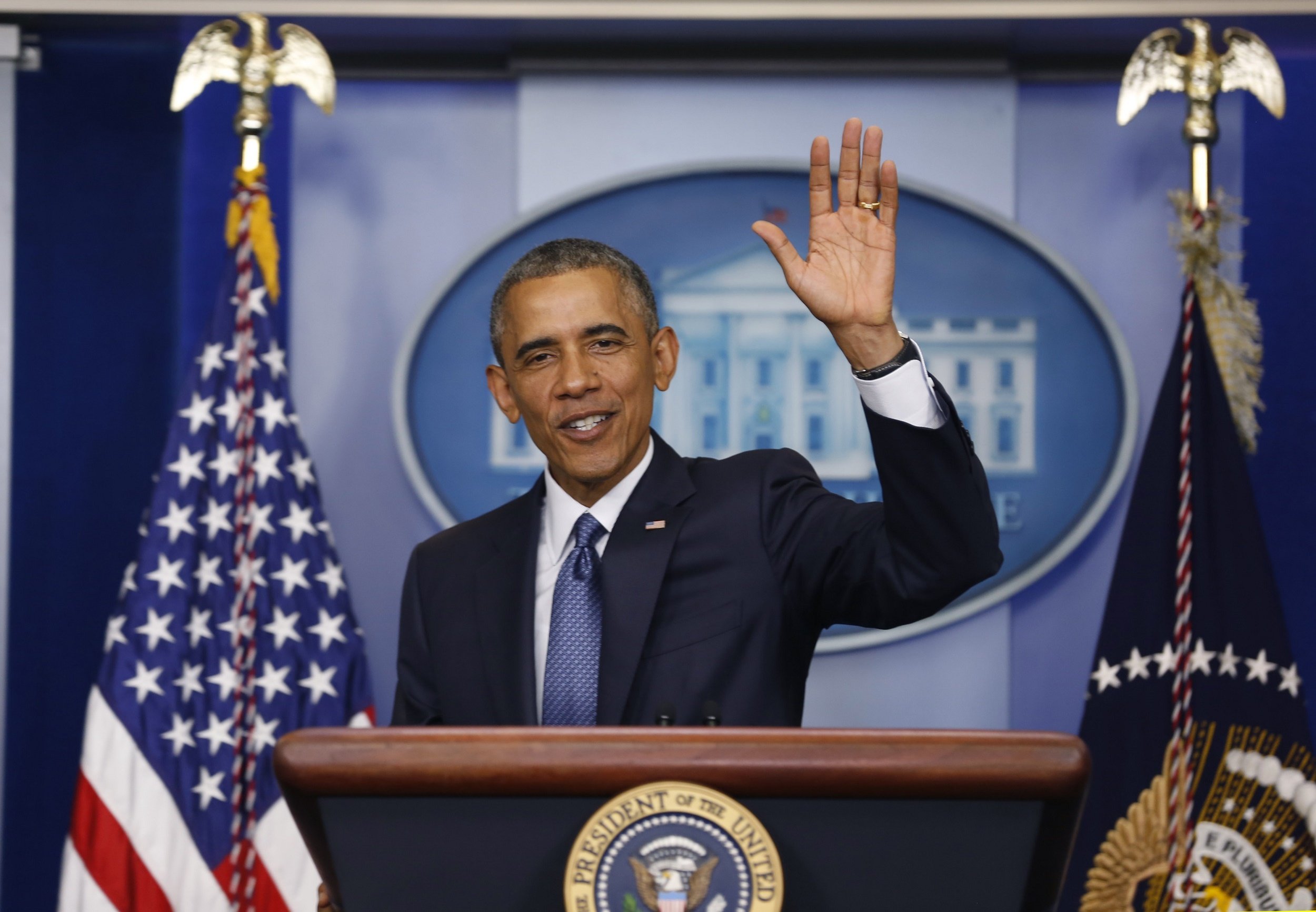 WASHINGTON (Reuters) - President Barack Obama on Friday called on Hamas and Palestinian factions to release a captured Israeli soldier as a precondition for resolving tensions between Israel and Palestinians and said efforts would be made to re-establish a ceasefire that has collapsed.
"If they are serious about trying to resolve this situation, that soldier needs to be unconditionally released as soon as possible," he told a news conference.
"A ceasefire was one way in which we could stop the killing, to step back and try to resolve some of the underlying issues," Obama said. "Trying to put that back together is going to be challenging, but we will continue to make those efforts."
ON UKRAINE
The president defended U.S. efforts to pressure Russia to withdraw support from Ukrainian separatists, saying Russian President Vladimir Putin was defying logic by ignoring the damage Western sanctions had inflicted on Russia's economy.
"We have done everything we can to support the Ukrainian government and to deter Russia from moving further into Ukraine," Obama said at a news conference. "But short of going to war, there are going to be some constraints in terms of what we can do if President Putin and Russia are ignoring what should be their long-term interests."
"Objectively speaking, President Putin should want to resolve this diplomatically, to get these sanctions lifted, get their economy growing again," he said. "But sometimes people don't always act rationally."
ON EBOLA
The president said some participants at an Africa summit taking place in Washington will be screened for exposure for the deadly virus sweeping through West Africa.
"We are taking the appropriate precautions," he said. "Folks who are from these countries that have even a marginal risk, or an infinitesimal risk of having been exposed in some fashion, we're making sure we're doing screening."