Obama to Campaign for Stacey Abrams in Georgia's Heated Governor's Race
Former President Barack Obama makes his way to Georgia on Friday to headline a campaign rally for Stacey Abrams, who is locked in a heated gubernatorial election race against the Peach State's Secretary of State, Brian Kemp.
Georgia Democrats announced on Monday that Obama would host a Get Out the Vote rally in Atlanta at the Forbes Arena at Morehouse College November 2, days before the November 6 midterm elections.
Voters can pick up two free tickets on Wednesday, October 31, from 2 p.m. to 5 p.m. at a number of locations listed on the Georgia Democrats website.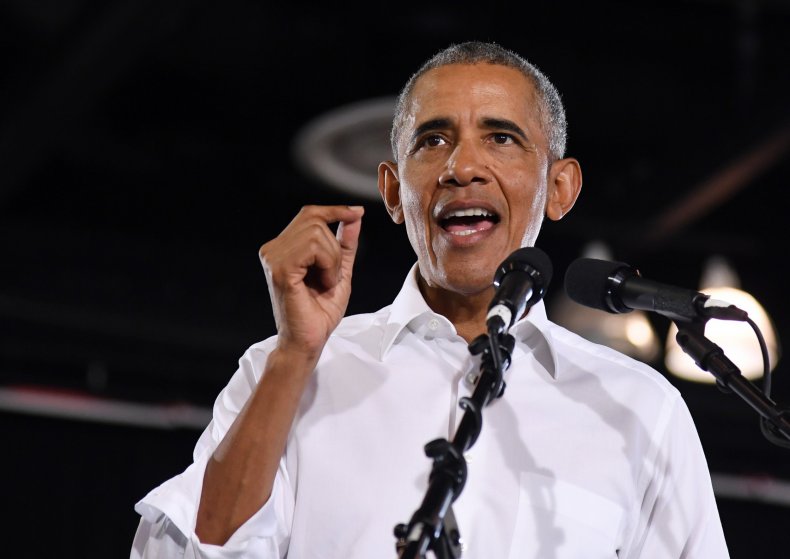 Obama's decision to wade into the tight election race comes after former President Jimmy Carter issued a letter calling on Kemp to resign from his position over allegations of voter fraud from the NAACP.
The NAACP has accused Kemp of voter suppression after it came to light that his office had held onto about 53,000 voter registration applications, submitted mostly by black Americans.
The Georgia secretary of state has also been accused of failing to address concerns regarding the security and functioning of Georgia's voting machines, which are decades old. Voters have complained that the machines malfunction, with some early voters reporting their votes had been switched from Abrams's name to Kemp's.
In Carter's letter, which was dated October 22 and obtained by The Associated Press this week, the 94-year-old Georgia native told Kemp that "in Georgia's upcoming gubernatorial election, popular confidence is threatened not only by the undeniable racial discrimination of the past and the serious questions that the federal courts have raised about the security of Georgia's voting machines, but also because you are now overseeing the election in which you are a candidate."
Calling on Kemp to step aside, Carter added that "other secretaries of state have stepped down while running for election within their jurisdiction, to ensure that officials without a direct stake in the process can take charge and eliminate concerns about a conflict of interest."
Both Obama and Carter had previously endorsed Abrams in Georgia's tight gubernatorial race, in which Kemp has taken a narrow lead over his Democratic opponent, ahead by 1.6 percentage points according to a polling average by RealClearPolitics.