Obama Is Sad That Trump Has Abandoned U.S. Climate Change Efforts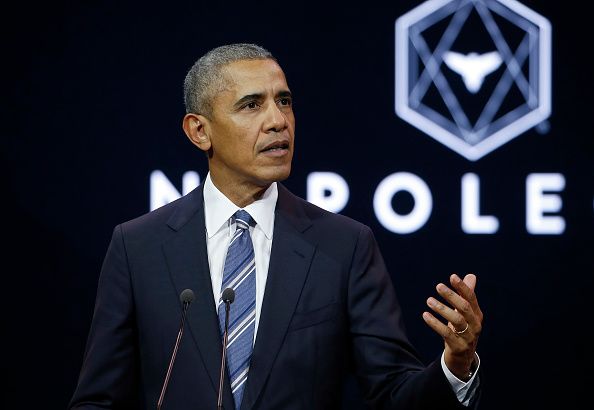 Former president Barack Obama expressed regret at the lack of American leadership in the global push to fight climate change while in Paris on Saturday.
Obama spoke at an invitation-only conference in France called the Napoleons, and lamented the fact that the U.S. was no longer involved with the Paris climate agreement.
"I grant you that at the moment we have a temporary absence of American leadership on the issue," Obama said.
In front of French CEOS and officials, Obama described a continued commitment to fighting climate change in spite of the pause in American leadership, according to a Reuters report.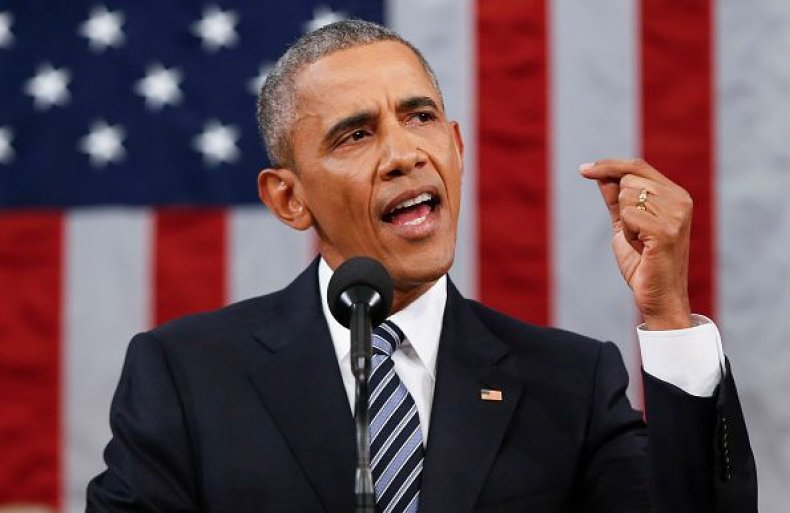 The former president praised the actions of individual states and cities that have continued to create policy to reduce the human effects on climate. The United States, Obama said, is still on track to meet goals set in prior agreements, thanks to those actions. Continuing to fight climate change "makes business sense," he said.
At the United Nations' Climate Change Conference in Bonn, Germany in November, a group of American cities, states and businesses convened to make a plan honoring the Paris pledge.
Obama didn't explicitly mention President Donald Trump by name, but his remark referred to Trump's decision to remove the U.S. from the Paris climate agreement in June. The U.S. cannot fully exit from the agreement until 2020, but Trump has ceased all participation in the agreement's stipulations. When Trump announced the removal, Syria was the only other country in the world not involved with the plan. But Syria signed on to the agreement in November, leaving the U.S. in isolation.
The two presidents clearly differ greatly in their styles and strategies, and this was evident in Obama's veiled comments about Trump. He mentioned the importance of using social media thoughtfully, eliciting laughter from the crowd when he mentioned that he had more followers than others "who use it more often."
It was during Obama's time in office that the Paris deal was struck, and the former president was a strong proponent of reducing carbon emissions. Trump, on the other hand, used his plans to withdraw from the agreement as a point in his presidential campaign.
Obama also met with French president Emmanuel Macron for lunch. Macron criticized Trump for leaving the Paris agreement, but has since tried to improve the relationship between the two presidents.