Obama Did Cocaine and Was Still Elected, Claims Roy Moore Supporter on CNN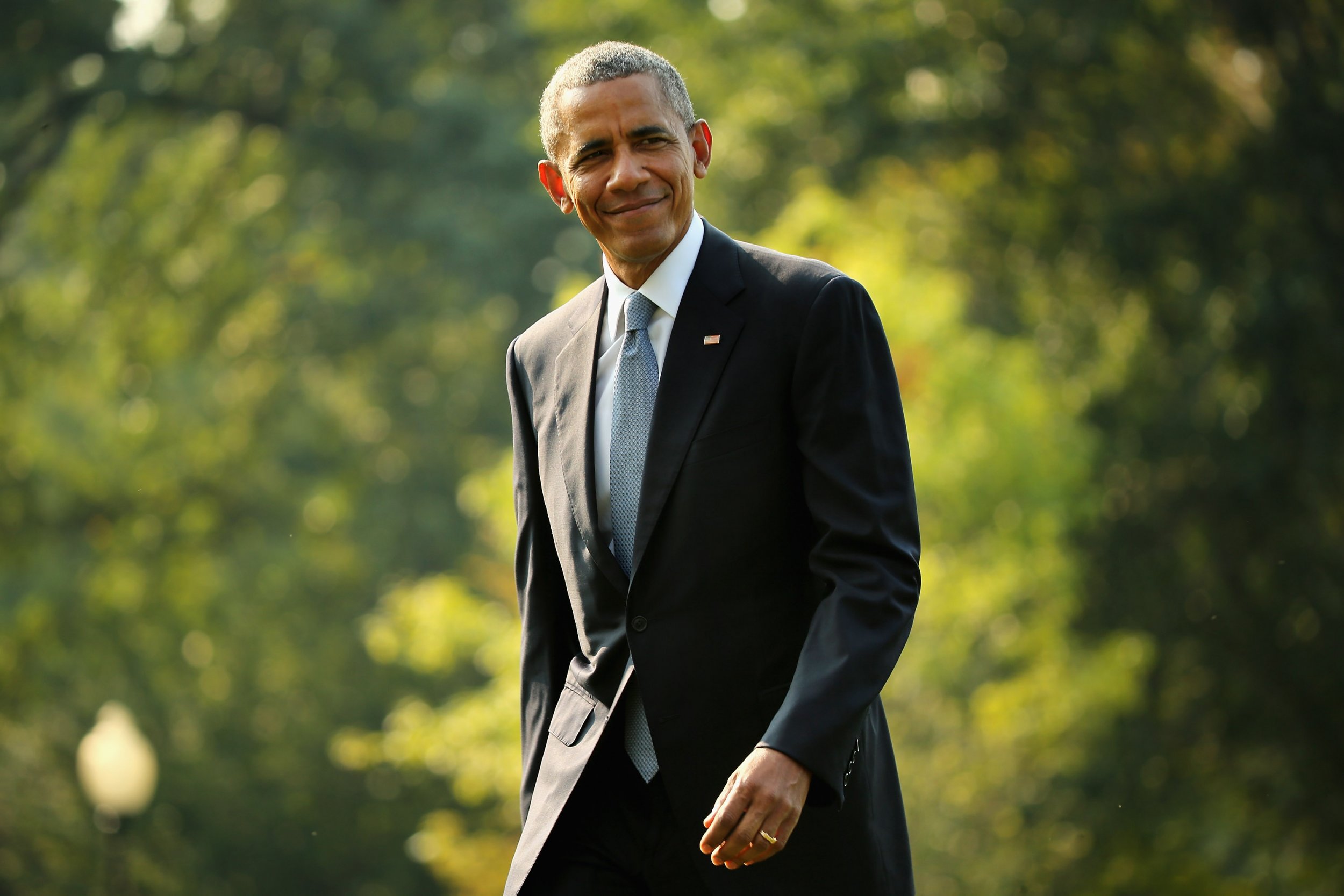 An Alabama reporter attempted to distract CNN viewers from the growing alleged sex abuse scandal around GOP Senate candidate Roy Moore on Monday by arguing that former President Barack Obama is guilty, too—of doing drugs.
Brandon Moseley, a writer for the Alabama Political Reporter, told CNN's Brooke Baldwin that he believes Moore's denial of a Washington Post report accusing him of sexual misconduct with a 14-year-old girl in 1979. Moseley said the allegations were "unsubstantiated" and, even if they occurred, would have only amounted to a misdemeanor 38 years ago.
"If you go back and you don't elect anyone who has ever done anything wrong we wouldn't have had Barack Obama, I think he did cocaine. Bill Clinton supposedly smoked marijuana," Moseley said. "They weren't eliminated from the ballot."
Baldwin interjected and tried to pin down Moseley's stance on whether Moore's alleged actions were wrong even if they weren't technically a serious crime. Moseley responded by comparing the reported transgressions to Moore theoretically stealing a lawnmower. Moseley said that wasn't worth taking Moore out of the race, as many Democratic lawmakers and some high-profile Republicans—among them Senate Majority Leader Mitch McConnell—have suggested.
But his remarks about Obama made some people perk up, even though it's not the first time the cocaine story has recently been mentioned on TV. In March, Fox News host Sean Hannity said the former president was friends with the Hawaii judge who stopped President Donald Trump's travel ban from taking effect.
"Maybe he should have recused himself from the case. Just a, just a maybe. Were they best friends in Hawaii, were they part of the 'Choom Gang,' smoking pot and hanging out?" Hannity asked, using the nickname for Obama's marijuana-loving high school posse. "And doing a little weed and maybe even a little bit of blow? It's unbelievable here."
Obama wrote in his 1995 book Dreams From My Father​ about how he'd once used drugs to stop caring: "Pot had helped, and booze; maybe a little blow if you can afford it." He later admitted that he inhaled because "that was the point," according to The New York Times. A Democratic group supporting Hillary Clinton, at that time an Obama opponent, even tested cocaine-themed attacks on his character but didn't ultimately use them.
Moore has rejected the various women's accounts, saying "if any of these allegations were true, they would have been made public long before now." On Monday, his wife, Kayla Moore, wrote on Facebook that his team was collecting evidence that the accusers had been paid to come forward.
The special election in Alabama is set for December 12.