Obama Condemns Violence in Israel and West Bank, Blames 'Rhetoric'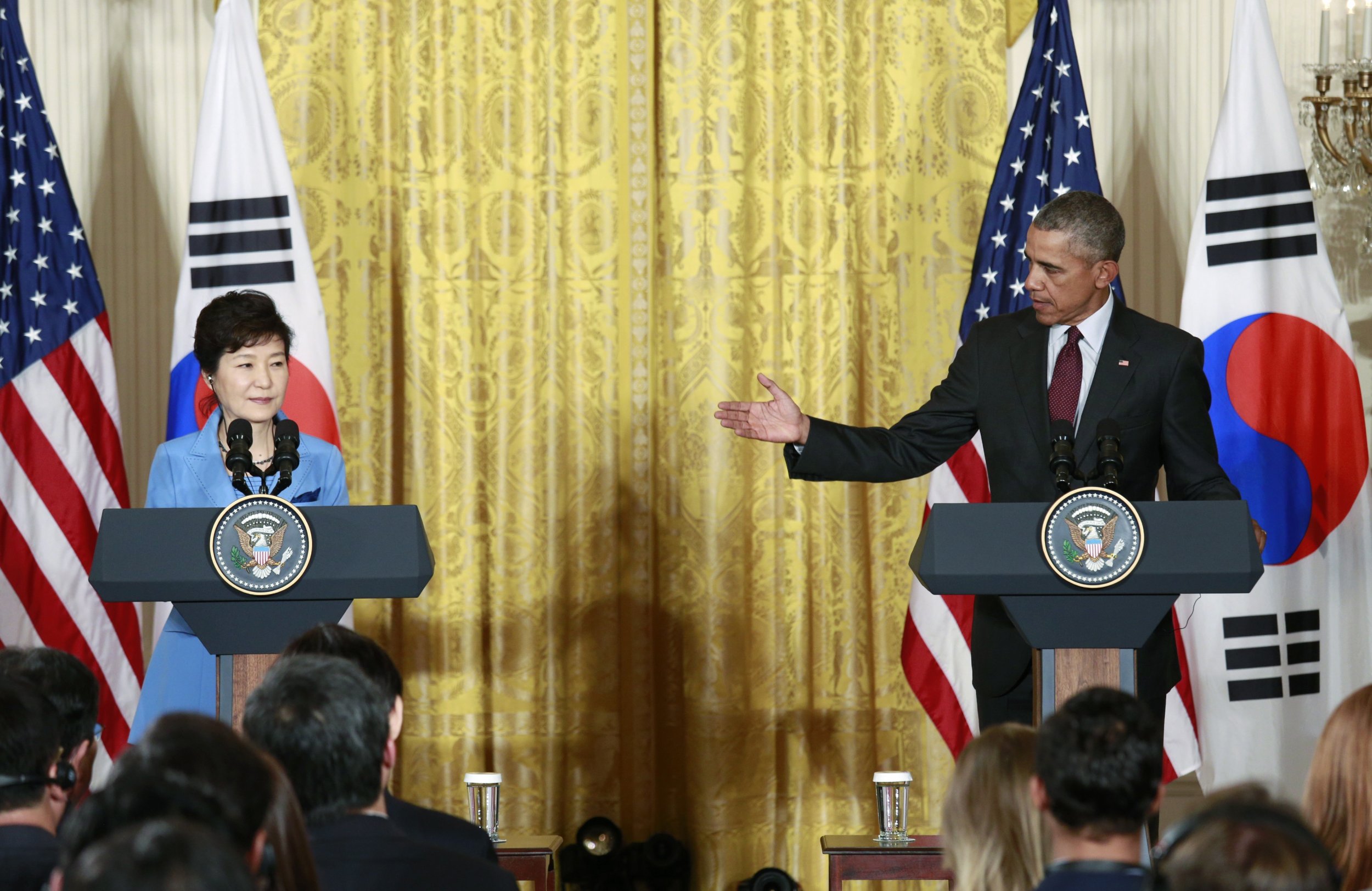 During a joint press conference Friday with South Korean President Park Geun-hye, President Barack Obama took questions from the media about the recent violence in Israel. "We condemn in the strongest possible terms violence directed against innocent people and believe that Israel has a right to maintain basic law and order and protect its citizens from knife attacks and violence on the streets," he said.
Taking a hard stance with Israeli and Palestinian officials, however, he added, "It's important for both [Israeli] Prime Minister Netanyahu and Israeli elected officials and [Palestinian] President Abbas and other people in positions of power to try to tamp down rhetoric that may feed violence or anger or misunderstanding."
Two weeks of violence in Israel escalated Friday when Palestinians set fire to an important Jewish site known as Joseph's Tomb in the West Bank. Also Friday, a Palestinian disguised as a journalist stabbed an Israeli soldier with a knife near the town of Hebron.
Reuters reported Friday that 36 Palestinians and seven Israelis have died in the recent violence. Eleven of those Palestinians had attacked people with knives. All of the Israelis were victims of attacks.
"This kind of random violence isn't going to result in anything other than more hardship and more insecurity," the president said.
Obama reiterated his belief in a two-state solution and acknowledged that talks had stalled. "It's going to be up to the parties, and we stand ready to assist."
During the press conference, the two leaders also spoke about how the United States and South Korea plan to coordinate on efforts regarding climate change, "violent extremism" and other issues. They said the nations would be willing to negotiate with North Korea if it "demonstrated a genuine willingness towards denuclearization," Geun-hye said.