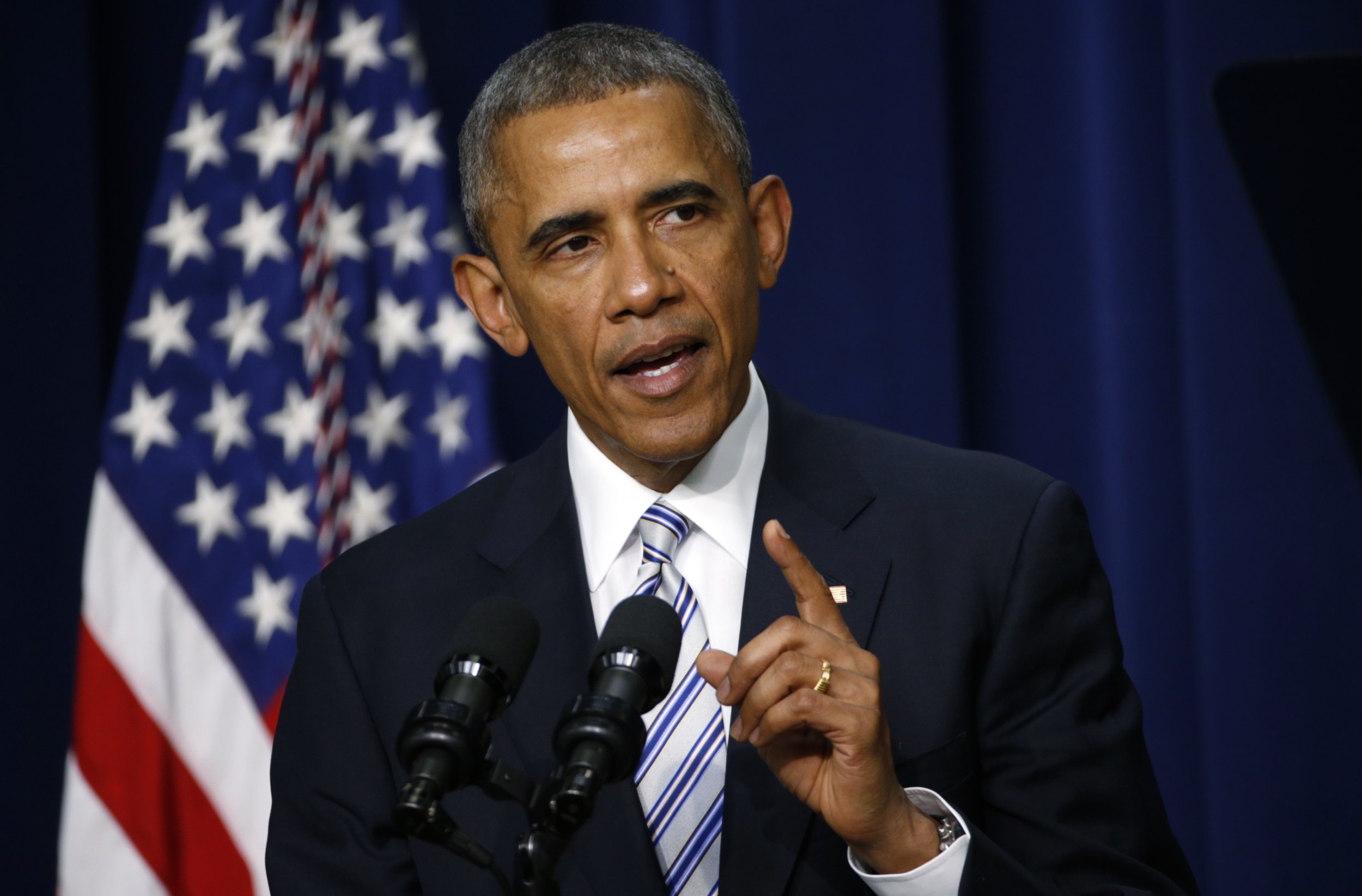 President Barack Obama on Wednesday called on American Muslim communities to do more to counter what he called "violent extremism," speaking at a three-day White House summit on the issue.
Critics have accused the White House of shying away from tying extremism to the religion of Islam following shootings by Islamic militants in Paris and Copenhagen.
"Muslim leaders need to do more to discredit the notion that our nations are determined to suppress Islam," Obama said, referring to the narrative from Islamic militants that Western nations are in a war against Islam.
Obama said young Muslims are particularly susceptible to extremist propaganda, which could incite them to join Islamic State in Syria or carry out attacks domestically.
As many as 150 Americans have attempted to travel to Syria to fight with the Islamic militants,U.S. intelligence officials said in congressional testimony last week.
Some Muslim leaders have pushed back against the administration's efforts to foster relationships with their communities.
Homeland Security Secretary Jeh Johnson began visiting Muslim communities around the United States last June to educate them on behaviors to watch for in youth who may be radicalized.
In Minneapolis, where Johnson visited, U.S. Attorney Andrew Luger has been asked to organize social services that will help educate and empower Muslim youth in an attempt to guard them from extremism.
"It blurs the line between community outreach and intelligence gathering," Jaylani Hussein, executive director of Council on American-Islamic Relations of Minnesota, said on Tuesday.
Hussein said efforts to counter violent extremism should be detached from the Justice Department and the Department of Homeland Security.