Why Fidel Castro Dissed Obama After Cuba Visit: 'We Do Not Need the Empire to Give Us Anything'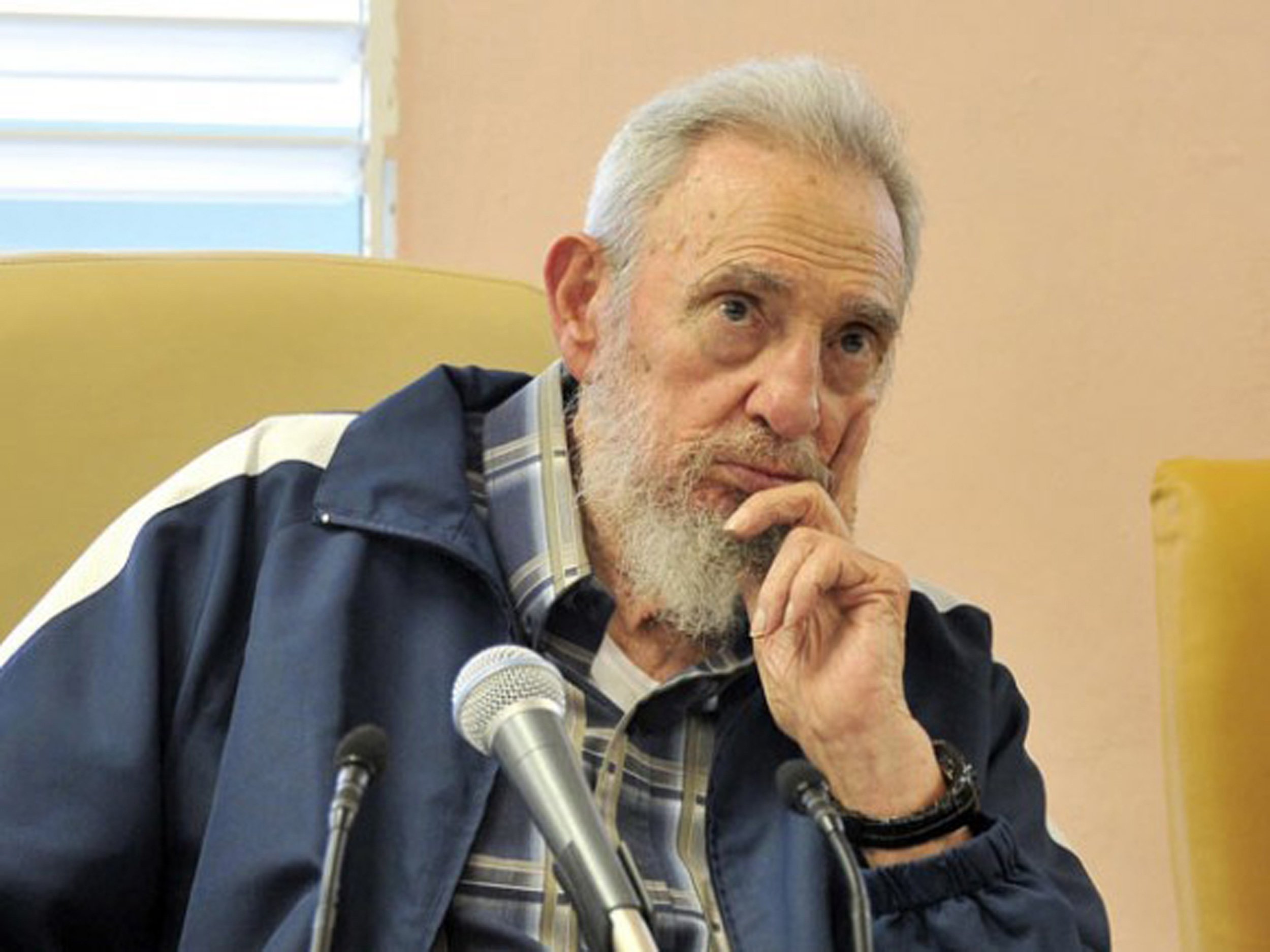 Notably absent during President Barack Obama's historic visit to Cuba last week was Fidel Castro, the country's longtime dictator. But that doesn't mean Castro wasn't paying attention. On Monday, Cuba's state-owned newspaper Granma published a column by the 89-year-old revolutionary criticizing Obama's "honeyed words" to the Cuban people.
"It is assumed that each of us risked a heart attack upon hearing these words of the President of the United States," Castro wrote. "After a merciless blockade that has lasted almost 60 years, and those who have died in the mercenary attacks on ships and Cuban ports, an airliner full of passengers detonated in midair, mercenary invasions, multiple acts of violence and strength?"
Castro also warned Obama against meddling in Cuban politics. "My modest suggestion is to reflect and do not try now to develop theories about Cuban politics," he wrote.
Cuba does not need the United States to prosper, Castro wrote. "We are able to produce the food and material wealth we need," he wrote. "We do not need the empire to give us anything."
Why the criticism of Obama? Count on the Cuban government to continue to put distance between itself and the U.S. even as cultural and economic ties grow closer. Raúl Castro made similar points when Obama was in Havana, albeit more gently. The idea is to defend Cuban socialism and the island nation's independence from the U.S.
Blaming the U.S. for a "merciless blockade" makes sense for Fidel. Cuba's revolutionary government has often struggled to feed its people. In the 1990s, when the Soviet Union collapsed and stopped paying Cuba inflated prices for sugar, the country's economy contracted. The average Cuban lost around 12 pounds.
Since then, the country has expanded urban agriculture. While the average citizen isn't starving, Cubans don't eat particularly well either.
And a majority of ordinary Cubans seem to disagree with Fidel. A recent poll by The Washington Post found an overwhelming number of Cubans are hopeful about improved U.S.-Cuban relations.