Obama Family Replaces Slaveholders Jefferson and Jackson as Name of Colorado Democrats' Fundraising Dinner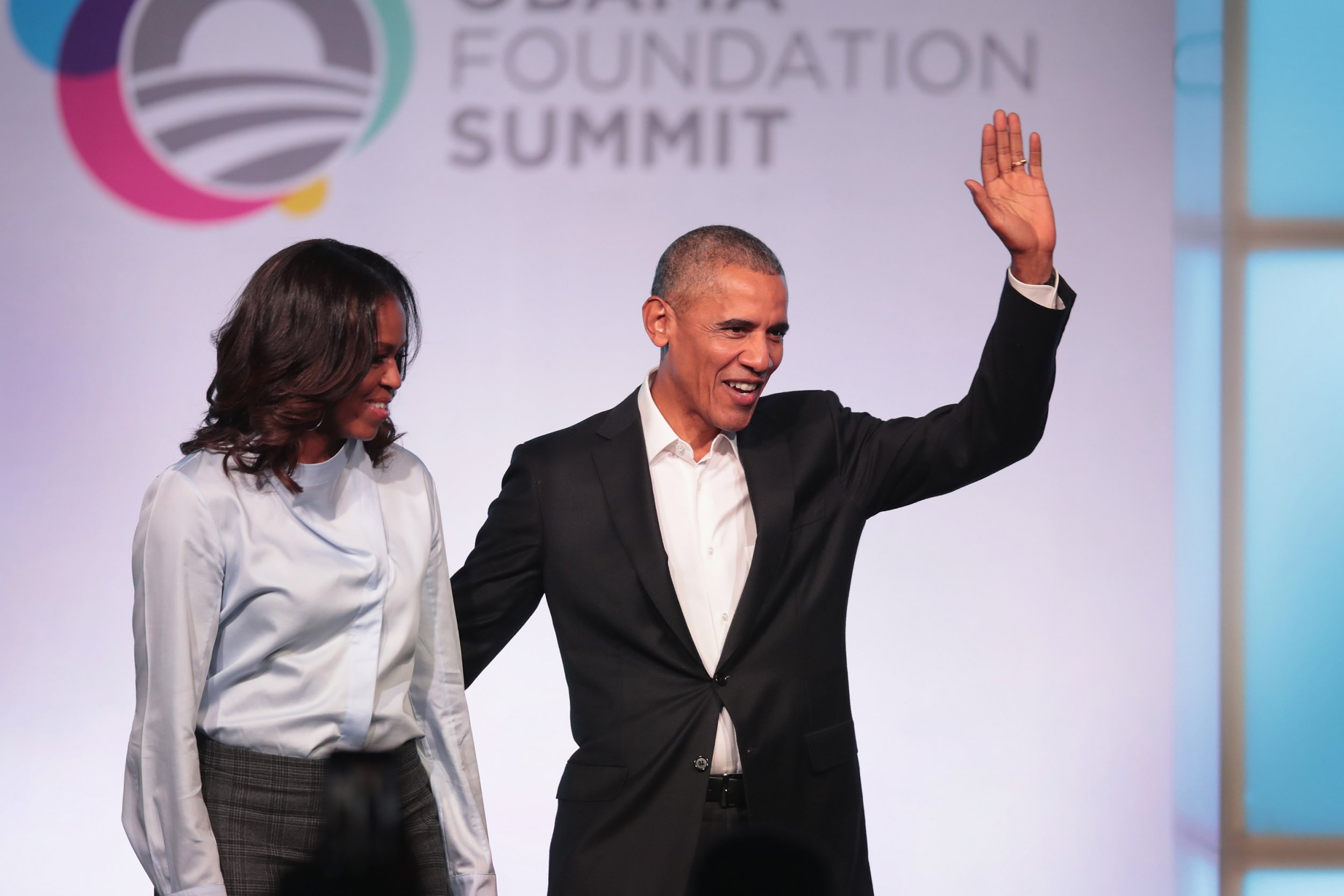 To honor the Obama family, Colorado Democrats announced on Monday a name change to a fundraising event formerly known as the Jefferson-Jackson Dinner.
In recent years, the event has been given new names by several states that were concerned it would be associated with slave owners. The Colorado Democratic Party said the new name honors the "historic contributions" of President Barack Obama and Michelle Obama.
Related: White House 'temporarily' closes Obama petition site that calls for Trump to release his tax returns
"The Obama legacy embodies the values we hold as Democrats, and we are beyond proud to rename our annual dinner after our former first family," said Pilar Chapa, executive director of the Colorado Democratic Party in a Monday press release on the party's website. "The Colorado Democratic Party is proud to honor the historic contributions from the former first family by naming our dinner the Obama Dinner."
The first Obama Dinner will be held in February 2018.
The Jefferson-Jackson Dinner traditionally celebrated Presidents Thomas Jefferson and Andrew Jackson. Colorado's release did not mention the dinner's former name, but in recent years, state Democratic parties have been changing the name to distance themselves from the two former slaveholders.
"Under President Obama's leadership, we pulled our nation out of the worst economic crisis since the Great Depression and started the longest period of private sector job growth in American history," Chapa said in the statement. "That record of economic success, combined with landmark health care legislation, millions of jobs saved through the auto [industry] rescue and important work on climate change, cemented President Obama's legacy as a transformational leader of our country."
The release also praised the former first lady's "Let's Move!" campaign to help American kids develop healthy eating and exercise habits in order to combat childhood obesity.
The Louisiana Democratic Party changed the name of its Jefferson-Jackson Dinner to the True Blue Gala in 2017. The change was put in place "to reflect the progress of the party and the changing times," said the state's Democratic chairwoman, Karen Carter Peterson, according to the New Orleans Times-Picayune.
New Hampshire renamed its event the Clinton-Kennedy Dinner in 2016, and Iowa decided to change the name of the occasion, now called the Iowa Democratic Party Fall Gala, in 2015.