Obama Deserves More Credit Than Trump for Good Economy, Americans Say in New Poll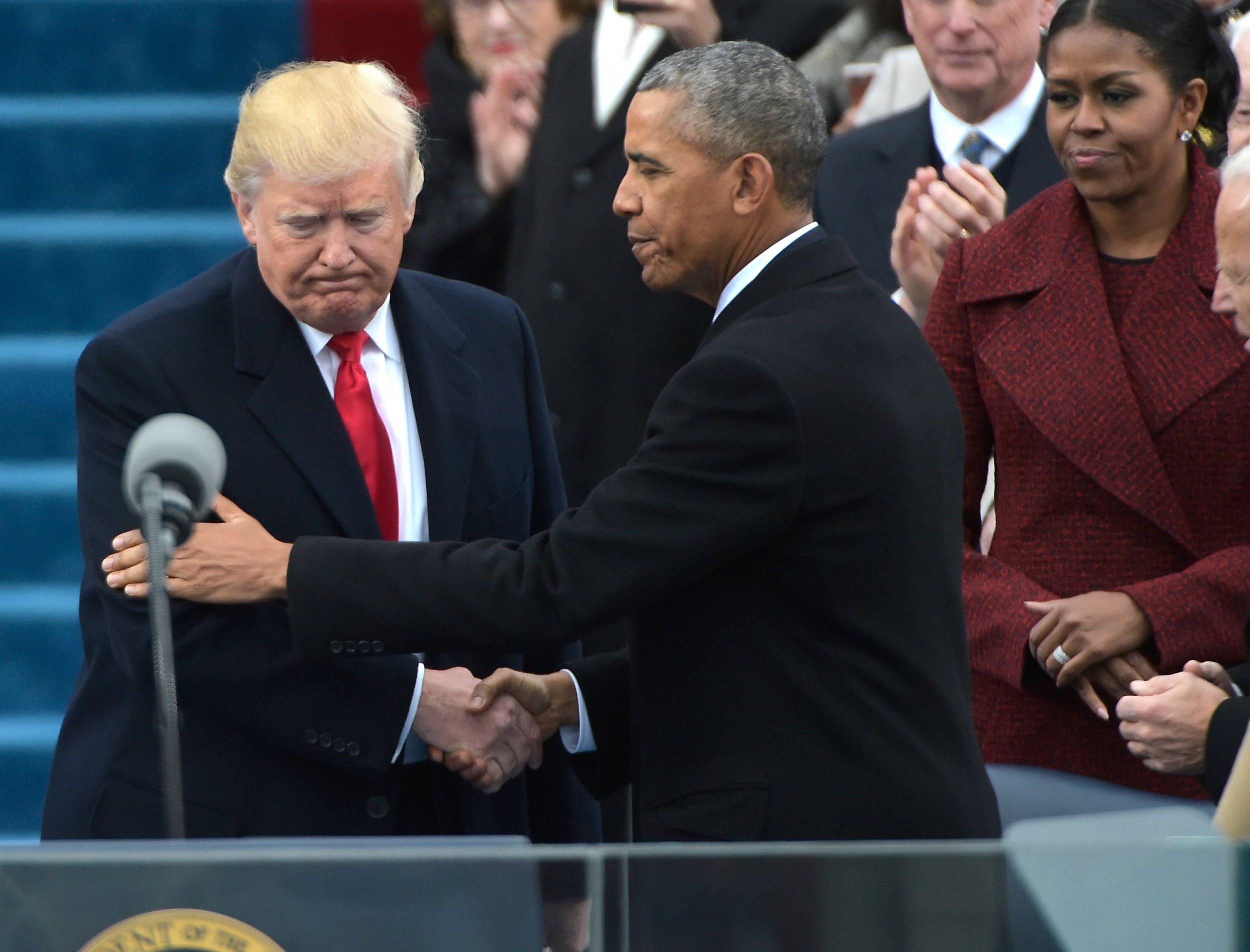 President Donald Trump loves to tout the strong U.S. economy, but more Americans in a new poll believe his predecessor Barack Obama is the one who deserves the credit.
Only 38 percent of Americans in an ABC News/Washington Post poll released on Sunday said the Trump administration deserved a great deal or good amount of credit for the country's economic situation, while 56 percent said some or hardly any credit. By contrast, 50 percent of participants said the Obama administration deserved a great deal or good amount of credit, and 45 percent said some or hardly any credit.
Among those polled, 58 percent said the economy is in good or excellent shape—the most in 17 years.
Related: Trump Has 'Not At All' Helped Middle Class, Majority Of Americans Say In Poll
The poll report, produced by Langer Research Associates, stated that Trump's approval rating is the "lowest in modern polling for a president at this point" and that his ratings "might be yet worse were it not for sharply improved economic sentiment.
It's axiomatic that a successful economy doesn't guarantee presidential popularity, it merely makes it possible—and Trump's other challenges tie his shoelaces," the report underscored.
Trump, who repeatedly boasts records set by the Dow Jones industrial average since he was sworn in, last tweeted what he sees as his successes on Saturday.
"Unprecedented success for our Country, in so many ways, since the Election. Record Stock Market, Strong on Military, Crime, Borders, & ISIS, Judicial Strength & Numbers, Lowest Unemployment for Women & ALL, Massive Tax Cuts, end of Individual Mandate—and so much more," the president wrote.
Obama was president when the U.S. pulled out of the Great Recession.
The poll conducted by phone from January 15 to 18 included 1,005 adults and had a margin of error of 3.5 percentage points.