So Will Obama Rescue Clinton?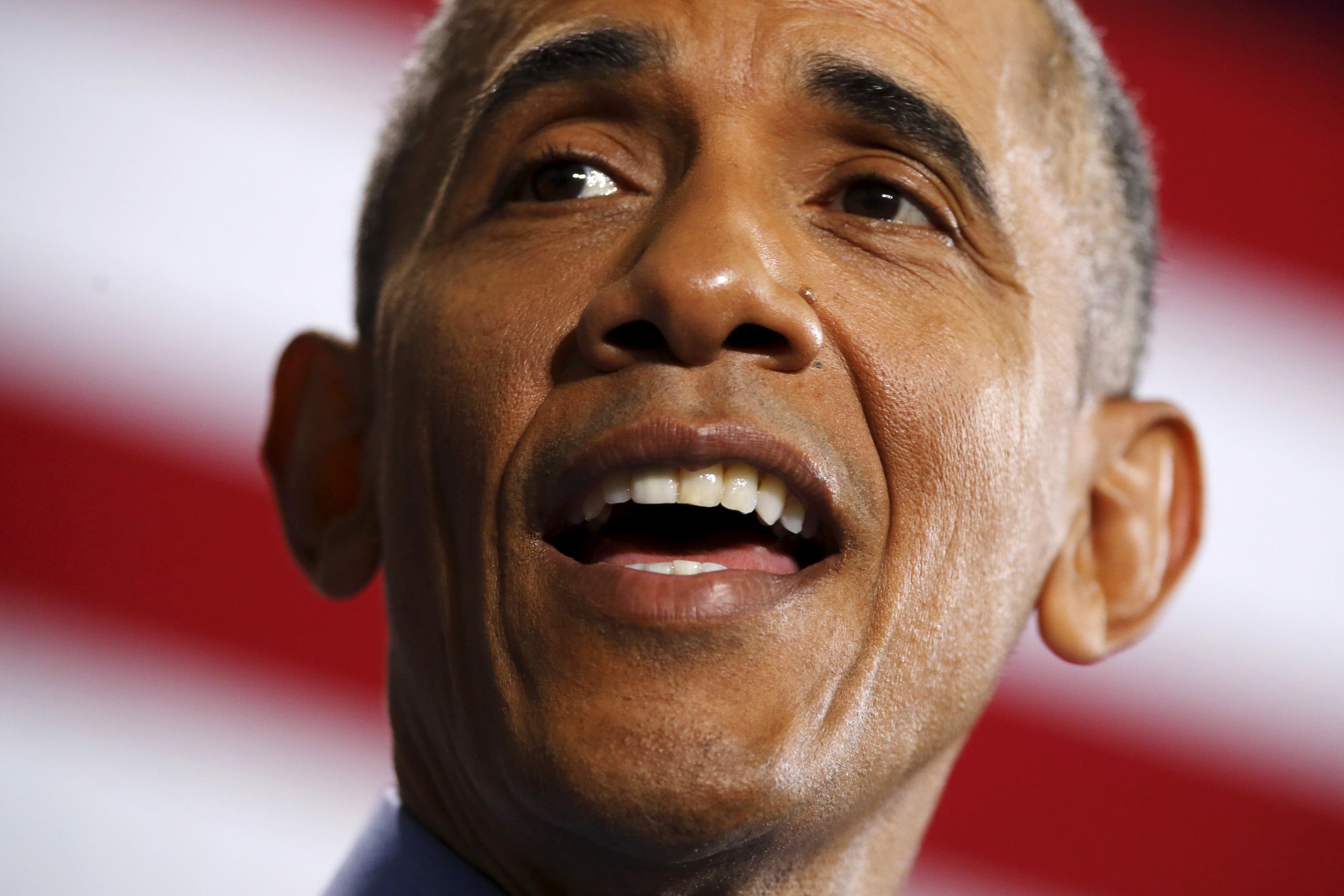 When Bernie Sanders took to the podium on Tuesday night to make his victory speech, he was taking no prisoners. "The people of New Hampshire have sent a profound message to the political establishment, to the economic establishment and by the way, to the media establishment," Sanders said.
The Vermonter offered his usual litany of proposals: national health care that would replace Obamacare, a rejection of trade deals, a promise to break up big banks. In other words, he challenged some of the basic tenets of the Obama presidency even as he offered some praise for Obama. The question for the White House is what to do now.
Obama has been officially neutral in the Democratic race for president, a position that's in keeping with many second-term presidents. In 1988, Ronald Reagan declined to endorse his own vice president, George H.W. Bush, until he'd cleared the primary field. In 2008, George W. Bush stayed neutral. Bill Clinton was the exception, endorsing Al Gore's 2000 White House bid.
Staying neutral has allowed Obama to manage with his close relationship with Vice President Joe Biden, who took months to decide whether to run for president following the death of his son Beau in 2015. After Biden declined to run in October, Obama put his thumb not so gently on the scale for Hillary Clinton.
In an interview with Politico in January, Obama sent a clear message that he preferred his secretary of state over a Democratic socialist who had the audacity to encourage challengers to Obama in 2012. He lavished praise on Clinton and made it clear how ready he thinks she is to be commander in chief. His praise of Sanders was less fulsome. No one thought Obama would ever back Sanders over Clinton, but his willingness to help Clinton showed that Obama, like other Democrats, saw Sanders coming on strong.
The sly interview allowed the president to help Clinton in a way that was oblique, and gentle. But now that Sanders has dealt a serious blow to Clinton's chances, many Democrats are wondering if Obama can afford to remain coy if he wants her to win.
Back in August, White House Press Secretary Josh Earnest said the president welcomed "a spirited race" but might well endorse a candidate during the primaries. One clue as to when the president might make a pick came when Earnest said Obama would vote in Illinois's March 15 primary. While he could vote in his home state's contest and not declare his pick, it would be awkward in the extreme. The question is whether the president should weigh in before the Illinois balloting next month and lend Clinton a hand.
The problem with an early endorsement is Obama's need to balance two competing concerns: his seeming desire to see Clinton win the nomination and his not wanting to have his political power diminished by backing a loser. Were Obama to endorse Clinton and she somehow loses a bunch of primaries, it would be a huge blow to the president. Even if she prevails, Obama must weigh whether he wants to be perceived as the voice of the establishment against a Sanders youth-driven campaign that echoes so many of the hope-and-change themes of his own 2008 bid.
For Clinton, a presidential endorsement could be an unalloyed boost. Her survival is dependent on minority voters sticking by her, and African-American Democrats are more overwhelmingly loyal to the president than even Democratic voters as a whole. If Obama were to endorse Clinton, he would make her life easier with these voters and, perhaps, stymie defections to Sanders.
Certainly, an Obama endorsement would help hold Democratic office holders in line for Clinton. Right now, Clinton has far more Democratic endorsements than Sanders. (For instance, in Vermont all of the leading Democrats in the state, such as the governor, Peter Shumlin, and other senator, Patrick Leahy, are backing Clinton.) If members of Congress who have remained on the sidelines see that Obama is with Hillary, they may be less likely to back Sanders, which is another blow she can ill afford.