Obama-era Lawyers Sue Trump over legality of Syria Missile Strikes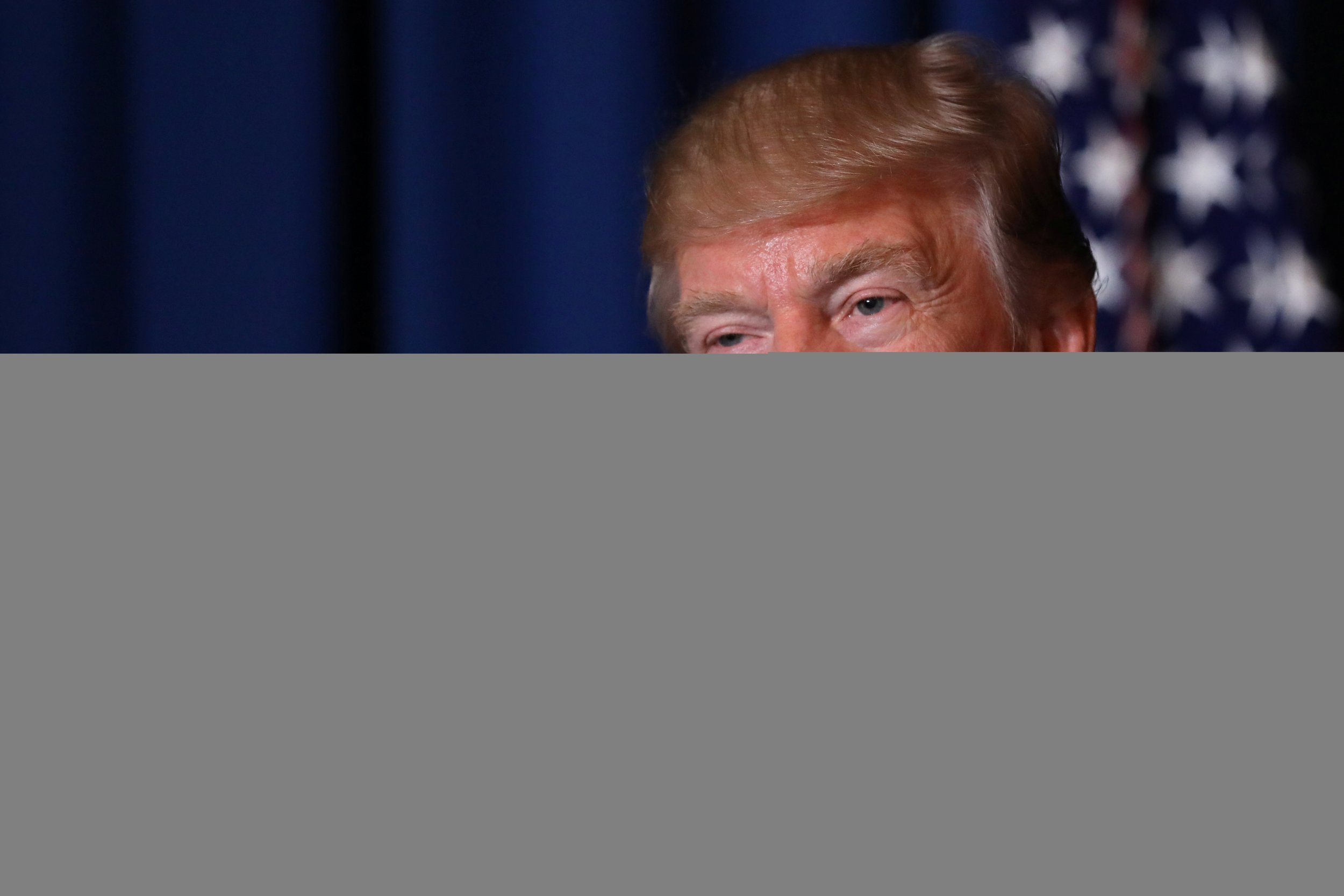 A government watchdog is suing the Trump administration to compel it to disclose the legal basis for air strikes the White House ordered on Syrian government targets on April 6.
The cruise missile strikes on Sharyat air base in western Syria were ordered by President Donald Trump in response to a chemical weapons attack on the town of Khan Sheikhoun two days earlier.
The U.S. and its allies have said that Syrian military commanders ordered a sarin gas attack on Khan Sheikhoun on April 4, killing at least 90 people in Syria's northern Idlib province. They claim Syrian President Bashar al-Assad knew about the attack before it occurred.
Despite bipartisan support for the U.S. strikes the New York Times reports that Protect Democracy, run by lawyers with associated with the administration of President Barack Obama, is suing the Trump White House to disclose its legal argument for the attacks.
Read More: Trump's Syria strikes were 'after dinner entertainment' at Mar-a-Lago
Protect Democracy disputes that the attack on Syrian government targets fell within the justification of self-defense and has raised questions of the scope of President Donald Trump's power to launch attacks without congressional or U.N. Security Council approval.
The group filed a lawsuit on Monday under Freedom of Information Act legislation to request all emails, memos and supporting records pertaining to Trump's legal basis for the strike.
According to the New York Times, the White House said in a letter to Congress that the executive powers of the commander-in-chief, enshrined in the Constitution, gave Trump the basis to launch attacks, to advance U.S. interests and deter the use of chemical weapons.
In the Trump administration's talking points, published on the Just Security blog but never made formally public, the government sought to shore up its legal basis for the attack by using the same rationale as the Obama administration when it intervened against the regime of Col. Muammar el-Qaddafi in Libya in 2011.
But Martin Lederman, a former Department of Justice lawyer in the Obama administration who published the talking points, argues the April Syria strikes lacked the justifications put forward for Libya where the U.N. had authorized member nations to use force to protect Libyan civilians.
The Obama administration looked likely to launch its own strikes against the Assad regime over its use of chemical weapons in 2013. The former president was poised to intervene in Syria in August 2013 after similar nerve gas attacks struck the Damascus suburb of Ghouta and killed over 1,000 people.
But Obama went to Congress for authorization partly improve his legal position. When Congress voted against military action, the U.N. mission to Syria in 2014 later removed 1,300 tons of chemical weapons from the country in a deal brokered by Russia.