Obama Faces a Revolt of the Diplomats Over Syria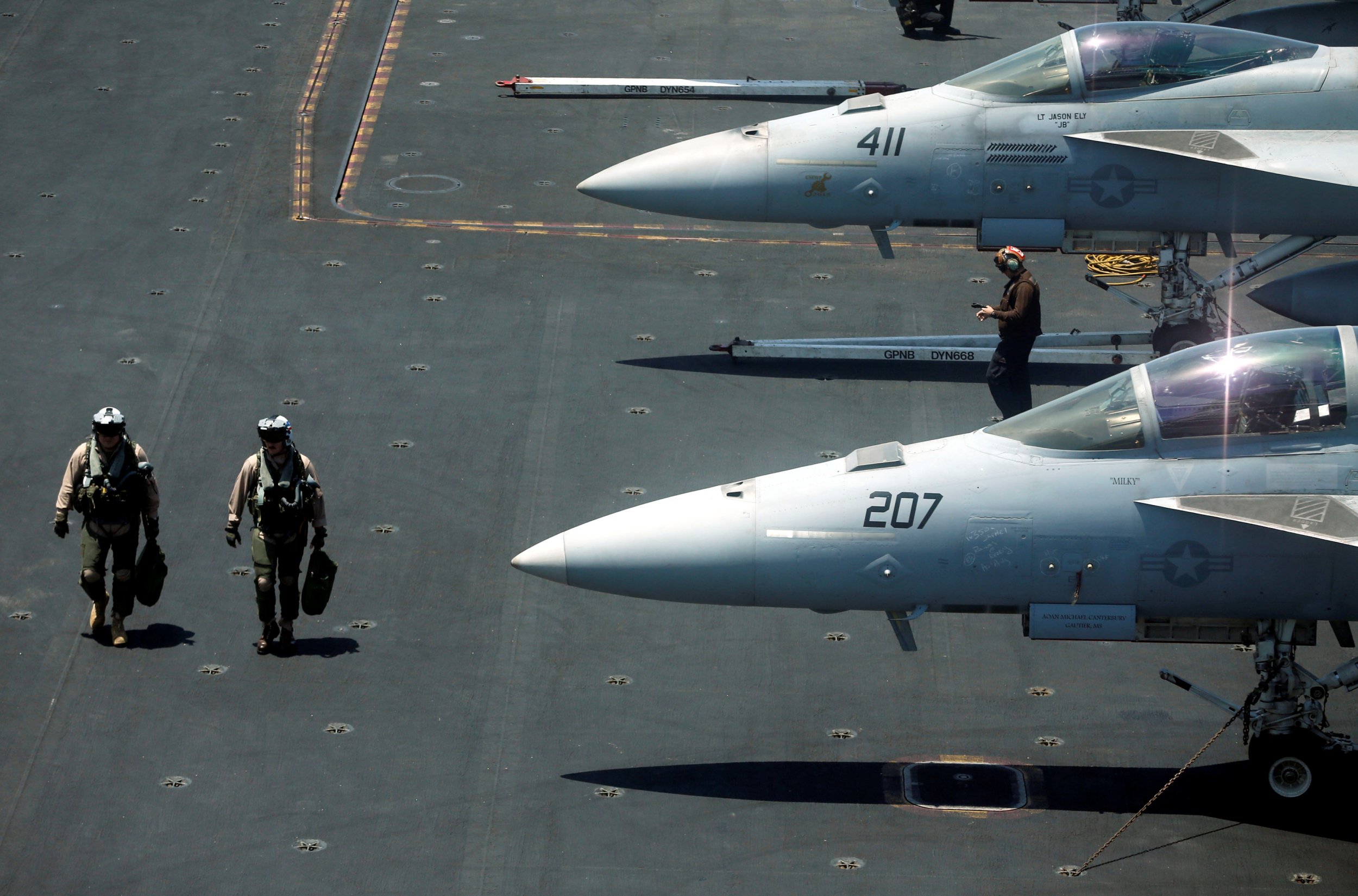 This article first appeared on the American Enterprise Institute site.
Remember the "revolt of the generals" in 2006, when a group of retired flag officers called for the resignation of Secretary of Defense Donald Rumsfeld over the failing U.S. strategy in Iraq?
It was front-page news. The New York Times called the public rebellion "significant" because it was "coming from some recently retired generals who were involved in planning or execution of Iraq policy." (Never mind that several of the revolting generals—including Anthony Zinni—had opposed the Iraq war all along.)
The "revolt," as it were, was overblown. It only included a half-dozen or so retired generals.
But today, President Obama faces a much more significant rebellion, from career foreign service officers unhappy with his feckless policy in Syria.
Call it the "revolt of the diplomats."
The New York Times reports:
More than 50 State Department diplomats have signed an internal memo sharply critical of the Obama administration's policy in Syria, urging the United States to carry out military strikes against the government of President Bashar al-Assad to stop its persistent violations of a cease-fire in the country's five-year-old civil war.

The memo, a draft of which was provided to The New York Times by a State Department official, says American policy has been "overwhelmed" by the unrelenting violence in Syria. It calls for "a judicious use of stand-off and air weapons, which would undergird and drive a more focused and hard-nosed U.S.-led diplomatic process."

Such a step would represent a radical shift in the administration's approach to the civil war in Syria, and there is little evidence that President Obama has plans to change course. Mr. Obama has emphasized the military campaign against the Islamic State over efforts to dislodge Mr. Assad….

The names on the memo are almost all midlevel officials—many of them career diplomats—who have been involved in the administration's Syria policy over the last five years, at home or abroad. They range from a Syria desk officer in the Bureau of Near Eastern Affairs to a former deputy to the American ambassador in Damascus.

While there are no widely recognized names, higher-level State Department officials are known to share their concerns.
National Public Radio notes that "it's unusual for so many officials to sign on to such a cable." NPR quotes a former career ambassador who now runs the American Academy of Diplomacy, Ronald Neumann, saying, "I've never seen anything like or heard of anything like that number of signatures. I've heard of things with, you know, two or three. I was part of a dissent channel years ago over Iran, but there were only, I think, four of us on that."
The last U.S. ambassador to serve in Syria, Robert Ford, agreed: "In my 28 years at the department, I heard of numerous dissent channel messages—in the dozens. But I never heard of one that had more than four, five, six signatures. So what's really unusual about this is that 51 people signed it. That's remarkable."
What's further significant is that the signatories are not former State Department officials who served in previous administrations. And they are not conservative critics of the Obama administration.
These are primarily career foreign service officers—members of the liberal-leaning foreign policy establishment—who are currently carrying out Obama's policies in the region. They are telling the president in no uncertain terms: Your strategy is not working.
If the revolt of a half-dozen former generals was big news in 2006, then the revolt of 51 currently serving career diplomats should be even bigger news in 2016.
You can read the full dissent cable here.
Marc Thiessen is a resident fellow at the American Enterprise Institute.