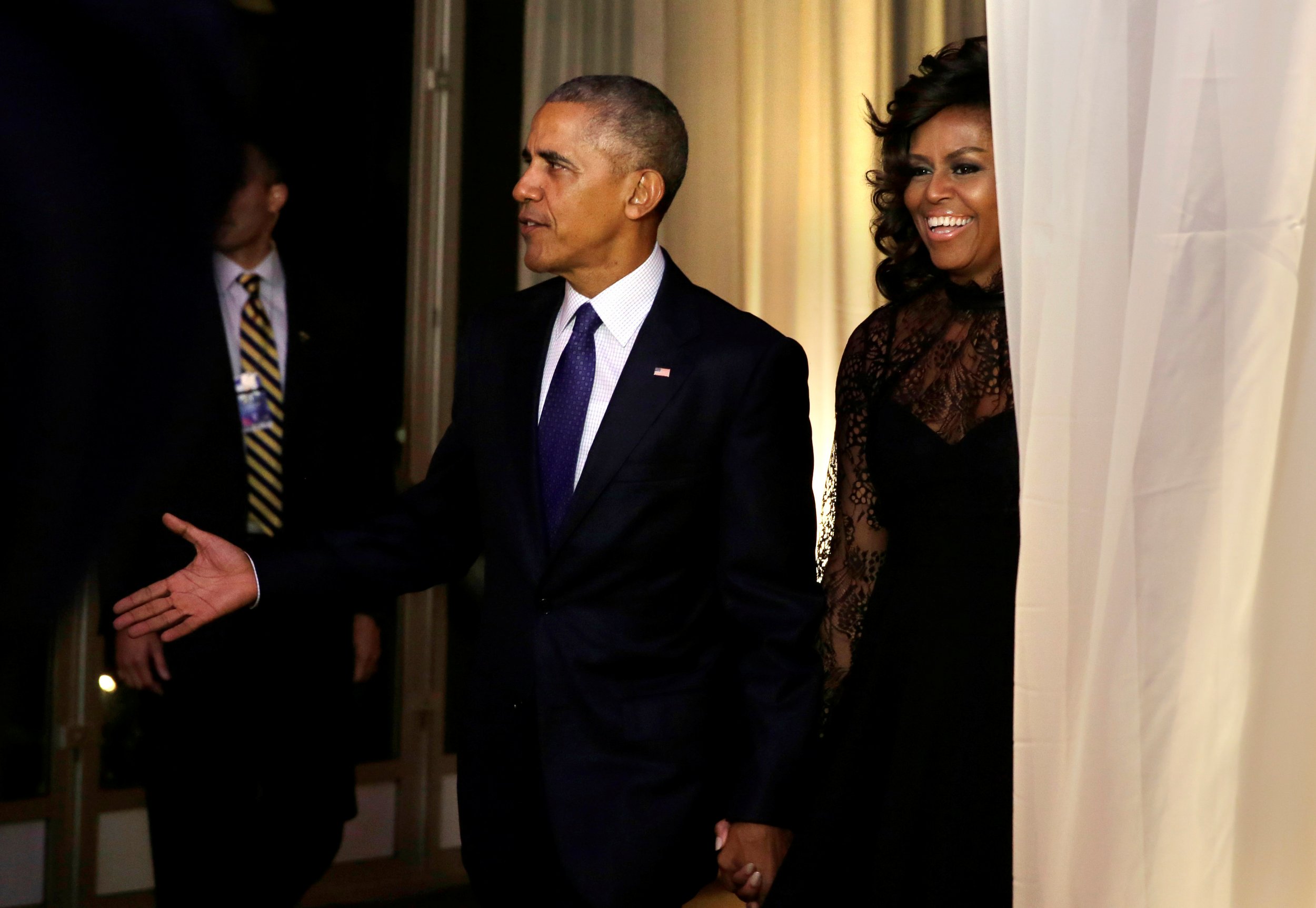 While Donald Trump struggles to land big names (or any names) to perform at his inauguration on January 20, the Obamas have corralled a host of A-listers for their final party at the White House, which will take place Friday night.
Related: Obama to deliver farewell address from Chicago January 10
The White House has yet to announce details, but The Washington Post has reported the guest list is rumored to include Usher, Samuel L. Jackson, Stevie Wonder, George Lucas, J.J. Abrams, Oprah Winfrey and other stars. Bradley Cooper is also expected to attend. As we learned from Dave Chappelle's Saturday Night Live monologue in November, the actor is something of a regular at White House events for some reason. Beyoncé and Jay Z are rumored to perform.
The names of other notable attendees have been leaked since the Post first reported on the event. Paul McCartney, Bruce Springsteen, Eddie Vedder and bearded recluse David Letterman reportedly will attend. Chicago's own Chance the Rapper confirmed his attendance with a tweet.
The guest list isn't surprising, as the Obamas have become known for their celebrity-laden parties. In August, Will Ferrell, Tyler Perry, Magic Johnson, Sarah Jessica Parker, Samuel L. Jackson, Ellen DeGeneres, Portia de Rossi, Chris Paul, Common and others were on hand for the president's final birthday party at the White House. In October, the Obamas hosted a "Love and Happiness" concert with BET that featured over 300 guests, including Jackson, Chappelle, Naomi Campbell and, as noted by Chappelle on SNL, Bradley Cooper.
In December, Barack Obama told People magazine that he and Michelle would host one last throw-down from the White House. Meanwhile, Trump can't convince any big names to attend his inauguration. Celebrities, artists, former presidents and local marching bands have all declined to attend or perform, and those who have agreed to perform for the president-elect have done so amidst controversy.
Several members of the Radio City Rockettes have expressed frustration with being forced to dance in D.C. for the event. New York Knicks owner James Dolan, also the executive chairman of the Madison Square Garden Company, which owns the troupe, told the dancers to "tolerate intolerance" and also said that it's "an honor to perform at any presidential inauguration." Also performing on January 20 is the Mormon Tabernacle Choir, one member of which has decided to leave the group because of the engagement.
The poor response has caused Trump to tweet about how he wants the "people," not "celebrities," at the event, but he did claim on Wednesday that Jackie Evancho, a 16-year-old singer who has agreed to perform, has seen her album sales "skyrocket" since announcing her involvement. As many have pointed out, this isn't entirely true.
Now let's eagerly await Trump's inevitable angry tweets about his indifference toward celebrities.