What is Obama's Favorite Music? Former President Lists Rihanna, Jay-Z, Harry Styles Hits Among Favorite Songs of 2017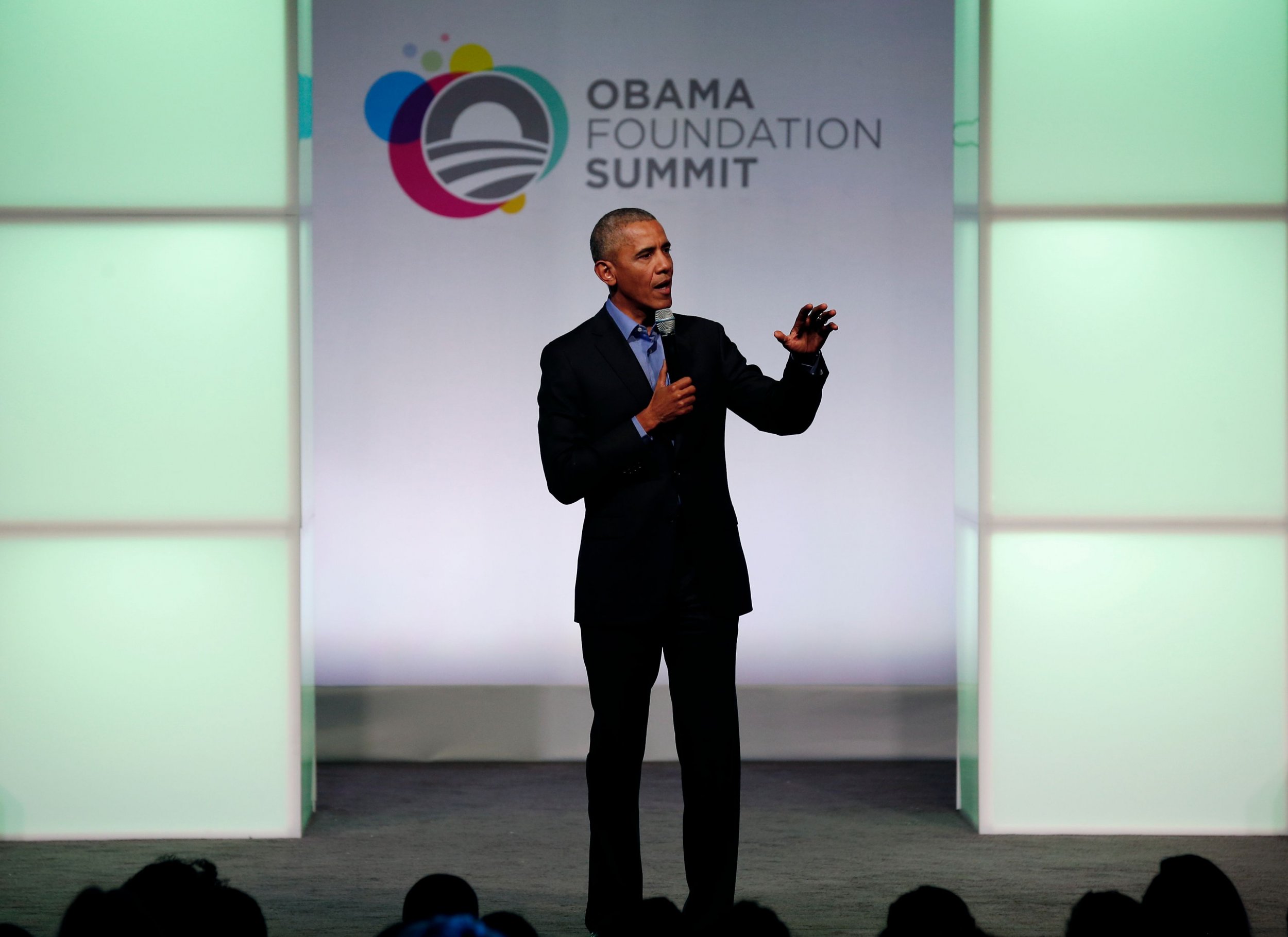 Former President Barack Obama at least had a good soundtrack for 2017.
Obama on Sunday shared his pop culture picks for the past year, showing off his playlist and reading list for his first year out of office — and the year President Donald Trump worked hard on attacking his legacy.
Readers could draw their own conclusions as to whether there was any particular theme to the former president's tastes, but Obama's lists, which he posted on Facebook, showed that he spent the year mostly immersed in conscious hip-hop and political books.
Among his top hits of the year: Jay-Z's "Family Feud," Kendrick Lamar's "Humble," DJ Khaled and Rihanna's "Wild Thoughts," Chance the Rapper's "First World Problems," "Sign of the Times" by Harry Styles, and "Broken Clocks" by SZA. Obama also gave shoutouts to Young Thug, French Montana, Frank Ocean, and the Broadway version of Bruce Springsteen's "Born in the U.S.A.," among many others.
Obama also listed his favorite books of the year, which leaned heavily on political history and cultural studies of the United States today. His list included "Grant," a Ulysses S. Grant tome by famed Alexander Hamilton biographer Ron Chernow; "Evicted: Poverty and Profit in the American City" by Matthew Desmond, which won the Pulitzer Prize for nonfiction this year; "Dying: A Memoir," by Cory Taylor; and "Janesville: An American Story," by Amy Goldstein, an examination of post-industrial decline in Wisconsin, one of several blue states that flipped to Trump in the 2016 election.
Obama also indulged in some apparently timely fiction, including the dystopian sci-fi novel "The Power" by Naomi Alderman and "A Gentleman in Moscow" by Amor Towles, which is set during the Soviet empire.
"During my presidency, I started a tradition of sharing my reading lists and playlists," Obama wrote in the Facebook post. "It was a nice way to reflect on the works that resonated with me and lift up authors and artists from around the world. With some extra time on my hands this year to catch up, I wanted to share the books and music that I enjoyed most."
Obama remained an avid pop culture junkie and readers during his presidency, often sharing his favorite selections and inviting artists and writers to the White House. In the last two years of his presidency, the White House released Spotify playlists recommending favorite songs from Obama and First Lady Michelle Obama.
Trump did not release his own version of a 2017 pop culture list.