It is the CIA director's job to identify and sound the alarm about risks to national security and "to serve as the president's honest broker of intelligence," according to Chris Whipple, bestselling author of The Gatekeepers. At a time when concerns over foreign interference in American elections is at an all-time high, this part of the job is particularly significant, yet the position inherently lacks transparency.
In his new book, The Spymasters: How the CIA Directors Shape History and the Future (Scribner, September), Whipple sheds light on the relationships between the directors and the presidents they served. Whipple's extensive interviews of the heads of the American intelligence community from the '60s to today provide insight into critical decisions around developments like 9/11, drone warfare and the lead-up to the coronavirus pandemic. In this excerpt, Whipple explores the initial discovery of Russia's interference in the 2016 presidential election and the calculations that went into moderating the American response to the Russian threat of attack. The fear: that a strong response would open the floodgates to even more cyberattacks against America—wreaking even greater chaos.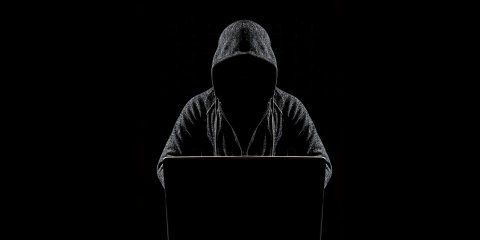 In his seventh-floor office overlooking the wooded campus of Langley, Virginia, John Brennan sat at a conference table, hunched over his laptop. It was midnight, August 2, 2016, and the CIA director was surrounded by debris—black binders, white legal pads, a bowl of cold soup. It was not unusual for him to be there at all hours, poring over intelligence reports; in more than three years as head of the world's most powerful spy agency, Brennan often worked well into the night, trying to connect the dots of an imminent terrorist attack. But he'd never seen anything like the threat he was now confronting.
The attacks of 9/11 had been preceded by a cacophony of warnings, "red lights flashing." But this threat, in the summer of 2016, was different—more like a gathering storm. "When you're CIA director there are a lot of clouds up there," Brennan recalled. "You're looking out, and sometimes they're far off and they're forming. And you get the barometric readings. And sometimes there is that burning piece of intelligence that says: 'there's going to be an attack tomorrow.' Other times, you realize, there's something going on."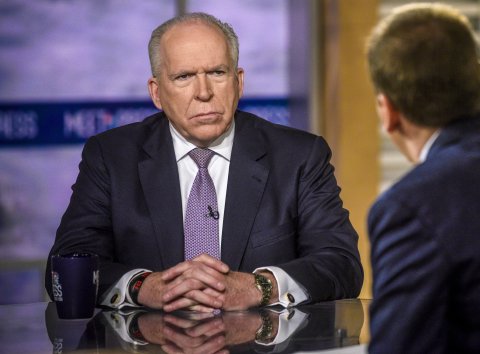 Something ominous had been going on throughout 2016, much of it in broad daylight. In March, the Russian intelligence agency, GRU, began hacking the email accounts of Clinton campaign officials, including chairman John Podesta. The following month hackers linked to Russia broke into the website of the Democratic National Committee (DNC); a huge cache of stolen emails was released on the eve of the Democratic National Convention. Equally troubling was the behavior of the eventual Republican nominee, Donald Trump, who seemed to echo Moscow's talking points. Members of his campaign staff had been in contact with officials linked to Russian intelligence. Then, in July 2016, Trump brazenly dared Moscow to illegally hack into Clinton's emails: "Russia, if you're listening, I hope you're able to find the 30,000 emails that are missing." That same day, the Russians made their first effort to break into servers used by Clinton's office.
Putting the Pieces Together
In late July, Brennan told his experts to pull together everything they'd gathered on the Russian threat since the beginning of the year. No one was better than Brennan at sifting through and interpreting raw material from disparate sources—and he now realized it added up to one thing: The Russians were poised to launch a crippling cyberattack on the American electoral system. (Brennan and the CIA weren't yet aware of the extent of the social media disinformation campaign that would also be deployed.) The Russians' goal was not just to sow chaos and confusion but to tip the 2016 presidential election to Donald J. Trump.
And there was one other thing. According to a top-secret source, a CIA asset inside the Kremlin, the order for this unprecedented assault had come from Russian president Vladimir Putin himself.
"Ever since the fall of the Soviet Union, the United States has thought of itself as impregnable in a lot of ways," said Steven Hall, who headed the CIA's Russia operations until 2015. "We saw the Russians get into servers in the Ukrainian Parliament. We saw them attack German servers in the German Bundestag. But the idea that this would evolve into hybrid warfare—both cyberwarfare and social media disinformation—was a failure of our imagination mixed with a bit of hubris."
The architect of Russia's hybrid warfare was Valery Gerasimov. Putin had appointed Gerasimov chief of the general staff in late 2012. The following year, the general enunciated a new doctrine of Russian warfare. "A perfectly thriving state," he wrote, "can, in a matter of months or even days, be transformed into an arena of fierce armed conflict...and sink into a web of chaos."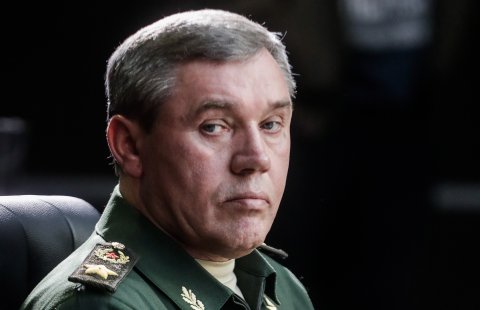 Brennan picked up his secure phone to the White House. "I need to see the president," he recalled saying. The next day, Brennan met with President Barack Obama and his team. "I think we all were really seized with the gravity of that assessment," said Homeland Security Adviser Lisa Monaco. "You have a foreign adversary who is conducting an active major assault, targeting our democratic processes."
In the months before the election, the options were unappealing: Should the U.S. strike back at Moscow, "rattling its cages" with a cyber offensive that might bring its economy to its knees? That would risk retaliation that could spiral out of control. Should the U.S. release embarrassing information about Putin and his oligarchs? That would be stooping to their level. The Russian threat was "orders of magnitude more complicated than counterterrorism or weapons of mass destruction," said Brennan, "because it is dealing with this ubiquitous digital domain."
It was decided that Brennan should fire a shot across the Kremlin's bow. On August 4, the CIA director called his counterpart Alexander Bortnikov, the head of Russian intelligence agency FSB (Federal Security Service). "I told him in no uncertain terms that we knew what they were up to, and if they continued to do it, all Americans would be outraged and they would pay a significant price," Brennan said. But Bortnikov blew off the CIA director's warning, denying Russian involvement.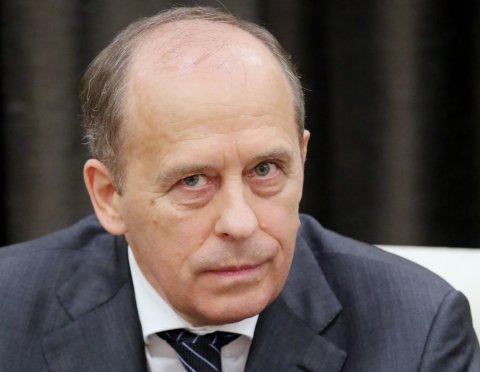 The assault on the election infrastructure had been far-reaching; the Russians had penetrated the electoral machinery in 39 states (it would later turn out that all 50 states had been compromised) and were poised to interfere with the voting process. "My worst-case scenario was not that vote counts would be changed, but that voter registration databases would be tampered with," said Monaco. And if that happens on a large scale, it's chaos."
Putin's meddling on behalf of Trump was a matter of urgent public interest. But Obama, ever cautious, was loath to speak out; in the hyper-partisan climate of 2016, any presidential statement would cause a firestorm, fueling Trump's cynical narrative that the election was rigged. So as the election approached, Obama held his fire in public. In private, he and his advisers tried to get Republican congressional leaders to join in a warning about Russian election interference. They failed, and the backroom wrangling was partisan and ugly. "It's the hardest thing about my entire time in government to defend," said one adviser. "I feel like we choked."
After nearly a month trying to warn the state electoral boards and the congressional leadership about Russian interference and finding that offers of federal aid fell on deaf, partisan ears, Obama went to Putin directly.
In early September, at a G20 summit in Hangzhou, China, Obama took Putin aside. "We know what you're doing and if you go further, this is a serious crime," he warned him. "There will be consequences." Like Bortnikov, whom Brennan had confronted a month earlier, Putin denied everything.
What would those consequences be? Obama had warned the Russians publicly about the prospect of a U.S. cyber strike: "We've got more capacity than anybody, both offensively and defensively." Privately, Obama and his team knew that a U.S. cyber offensive could bring the Russian economy to its knees.
"We had some very high-end options," said Michael Daniel, Obama's cybersecurity coordinator. "You could certainly do a tremendous amount of damage to the Russian economy. But one of the things that we don't fully understand is: What are the unintended consequences that come with that?" Brennan shared Daniel's concern: "In the physical world, there are established doctrines about how you escalate or de-escalate, but in the cyberwar realm very little of that. And so, yes, we could have rattled the cyber cages of the Russians. Would that have provoked a Russian response of some sort?"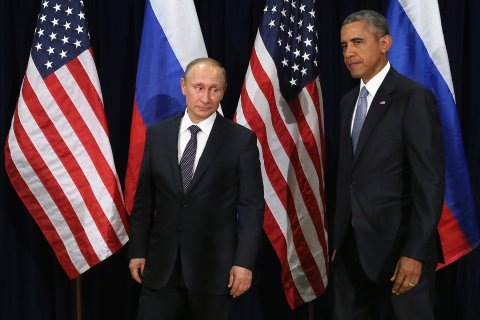 People in Glass Houses...
As former acting CIA director Michael Morell put it: "Everyone thinks this stuff is easy. None of this stuff is easy. President Obama was reluctant, because we're the ones who live in a glass house. We're the ones most vulnerable to cyberattacks. So number one, do you want to set a precedent that it's okay to do this? And number two, the servers that you're attacking and destroying aren't in Russia. The Russians are hopping from server to server around the world—trying to hide who they are. And so the server you're attacking might be in Switzerland. That would be an act of war against Switzerland."
Unwilling to risk the unknown consequences of a cyberattack, and unable to sway the congressional leadership, Obama and his team decided to make a public announcement: a clarion call to the nation about the imminent Russian threat.
At 3:30 p.m. on October 7, 2016, Homeland Security Chief Jeh Johnson and Director of National Intelligence James Clapper released a public statement: "The U.S. Intelligence Community (USIC) is confident that the Russian Government directed the recent compromises of emails from U.S. persons and institutions, including U.S. political organizations. The recent disclosures...are intended to interfere with the U.S. election process....We believe, based on the scope and sensitivity of these efforts, that only Russia's senior-most officials could have authorized these activities."
On any ordinary day, such an announcement would have dominated the news. But October 7 was far from ordinary. Barely a half hour later, The Washington Post broke a different story: Donald Trump, the Republican nominee, had been captured on videotape bragging about sexually assaulting women. The tape was from a program called Access Hollywood. And just a few minutes later, as if to ensure that the intelligence community's warning would be buried, WikiLeaks released a tranche of emails that Russian hackers had stolen from the account of John Podesta, the Clinton campaign chairman. As Glenn Simpson and Peter Fritsch would later write in their book, Crime in Progress, it was as though "outside forces were doing what they could to trample on a story doing damage to Trump. The Russians were riding to Trump's rescue."
The Aftermath
On election day, Clapper was traveling in Oman. Over lunch, at 11:31 a.m. his time the following day—2:31 a.m. EST—he learned that the Associated Press had declared that Donald Trump would be the next president of the United States.
The Russians were euphoric. Applause broke out in the Duma, the state assembly, when the election result was announced. But Obama wasn't done with the Russians. He ordered new sanctions; expelled 35 known Russian spies; and closed two Russian-owned facilities in Maryland and New York. (Trump's incoming national security adviser, Michael Flynn, assured the Russian ambassador, Sergey Kislyak, that sanctions would soon be lifted.) Obama also ordered a thorough review of all the data the intelligence community could gather about the Russian election assault. The results of the review, completed in early January 2017, were alarming. While the Russians hadn't tampered with the electoral machinery or altered the actual vote count, they'd been much more aggressive—and effective—than anyone had realized. It was right out of General Gerasimov's playbook: a multifaceted and ingenious digital disinformation campaign, using social media and other internet platforms to spread falsehoods and divide Americans from one another. The breadth and sophistication of the attack was something the intelligence community had never seen before.
Morell, who'd left the CIA a few months after General David Petraeus' departure, called the attacks "the political equivalent of 9/11....At least in my time, there was no strategic warning that a nation might do this," he said. "No warning that they might use our social media as a weapon. If you go back and read all of the worldwide threat testimonies of directors and DNIs, there's always a section on cyber that talks about taking down electrical grids and financial systems. But you would never, ever see anything about what the Russians did this time. There was no strategic warning on that."
Did this amount to a major intelligence failure comparable to missing the Iranian revolution or the Arab Spring? Michael Daniel, the White House cybersecurity expert, thought so. "I think it was certainly a failure of imagination to actually think through all that could be done," he said.
→ Excerpt adapted from The Spymasters: How the CIA Directors Shape History and the Future by Chris Whipple, published by Scribner.