Obama Foundation's New Spotify Playlist Features Chance the Rapper, Kanye West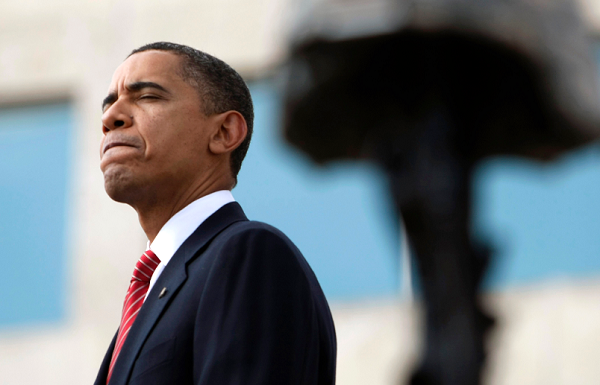 It's well known that Barack Obama has a knack for creating music playlists, and now his foundation is following in his footsteps.
While he was in office, the former president assembled a slew of playlists that he shared on Spotify, including compilations of songs he liked to work out to and his infamous summer playlist. Upon leaving the White House, Obama was even offered a job as president of playlists, which would have put him in charge of overseeing the music app's curation and playlists team.
Obama turned down that offer, opting to work on his Obama Foundation, a nonprofit he founded with Michelle Obama that aims to "carry on the great, unfinished project of renewal and global progress," according to the foundation's website. So it's not all that surprising to see the Obama Foundation now offering up its own playlist.
Related: Obama Chicago library plans are latest challenge for former president
The foundation tapped some renowned artists to contribute to its "Hometown" playlist on Spotify, including Chance the Rapper, Drake, Fiona Apple and Beyoncé. Many former Obama administration staffers also helped curate the playlist, which honors hometowns and the music that reminds people of home. Others who chose tracks for the Chicago-inspired list include Jennifer Hudson, Dan Aykroyd, Nick Offerman and Mavis Staples.
Although the playlist is particularly curated with songs that are reminiscent of Chicago, were Obama was a community organizer before becoming a senator and then president, the foundation noted that over time "more and more songs that remind you of your hometown" will be added to the list. The group is also taking suggestions from the public about songs to be added to the playlist.
So far, the playlist features 18 tracks—three of which come from Chicago rapper Kanye West. Frank Sinatra, Tom Waits, Steve Goodman, Liz Phair and Common are other artists whose work is featured on the Obama Foundation's playlist.
Check it out here.