Obama Says It's 'Insane' to Let People on No-Fly List Purchase Guns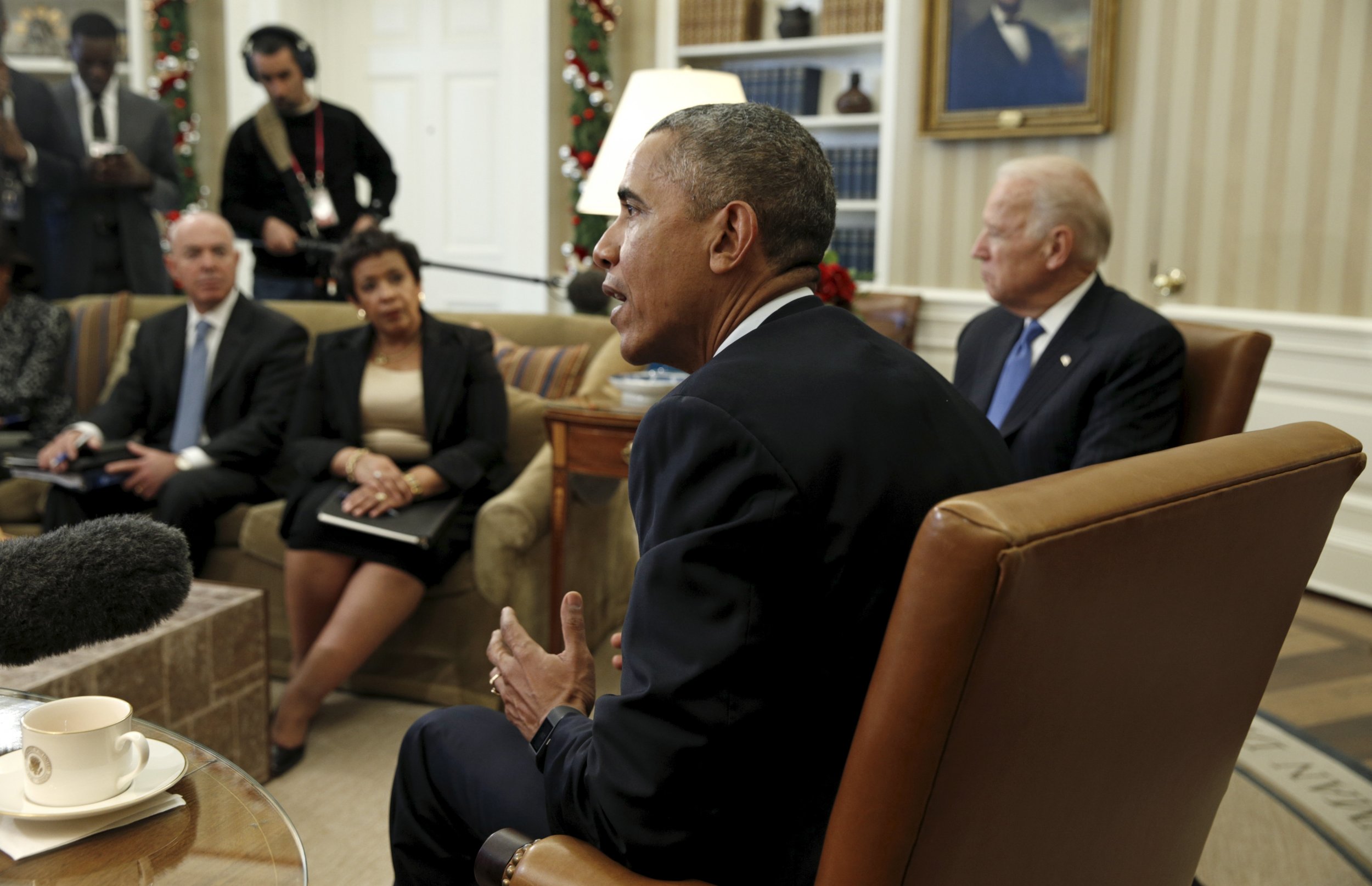 In a weekly address posted to the White House website Saturday, President Barack Obama said that people on the government's "No-Fly" list, a blacklist for suspected terrorists and criminals, should not be allowed to purchase guns.
"Right now, people on the No-Fly list can walk into a store and buy a gun. That is insane. If you're too dangerous to board a plane, you're too dangerous, by definition, to buy a gun," Obama said.
The president has acknowledged that the shooting in San Bernardino, California that killed 14 people was an act of terrorism. According to the FBI, the shooters seem to have been motivated in part by support for the ideology of ISIS, though authorities have not indicated that they were actual members of the group, or acting under orders.
"I'm calling on Congress to close this loophole, now," Obama said. "We may not be able to prevent every tragedy, but ...we shouldn't be making it so easy for potential terrorists or criminals to get their hands on a gun that they could use against Americans."
Hillary Clinton, Obama's former secretary of state and the current frontrunner for the Democratic presidential nomination, is attempting to seize on the no-fly list angle of the gun control debate. The Senate recently voted down a bill that would have, in Obama's words, closed the loophole.
The No-Fly list itself has been a subject of controversy. Democrats tend to be more suspicious of government surveillance than Republicans, but Obama and Clinton have supported using the Internet and monitoring social media to catch suspected terrorists.
Obama's stance puts the Republicans in a double bind. On the one hand, presidential candidates like Senator Ted Cruz of Texas have argued that the gun rights enshrined in the Second Amendment are all-encompassing rights. On the other hand, the GOP has accused Obama of being too soft on terrorists (those hit by drone strikes might disagree, but the sentiment mostly involves his handling of the expansion of ISIS in Syria and Iraq). Voting against the no-fly list exemption puts the candidates so far to the right on the gun issue that they risk compromising their other positions come general election time, when swing voters, not highly conservative caucus-goers, will play a great role in deciding who becomes the next president.