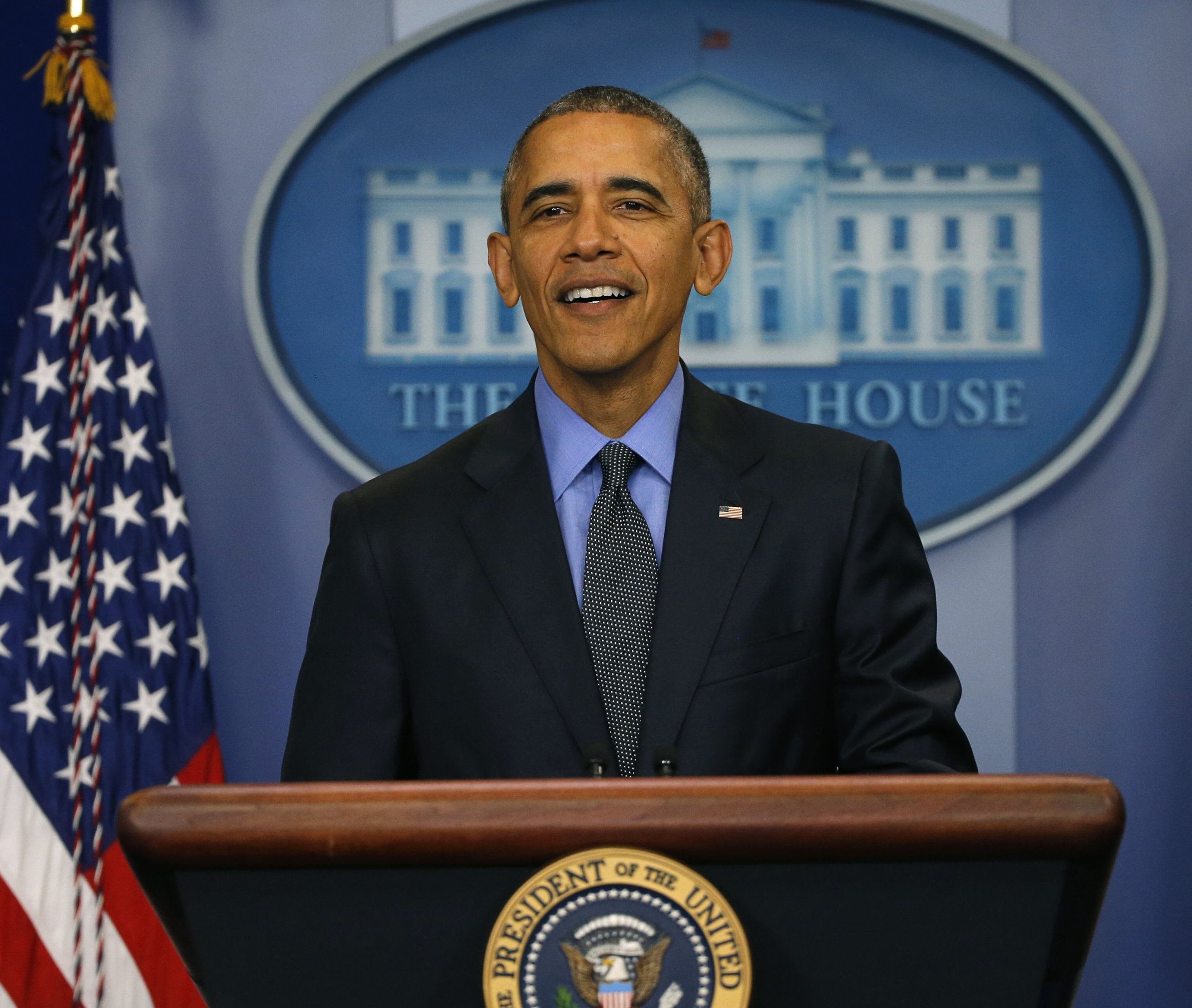 President Barack Obama, in his last planned 2015 address to the country, pointed to progress made in the United States during his seven years in office even as he said there is still "unfinished business."
"Decisions we made early on have paid off," he said Friday afternoon from the White House. "Since taking this office, I've never been more optimistic about a year ahead than I am now."
Earlier on Friday, Congress approved a year-end budget package that boosts federal agency spending. Obama said he isn't "wild" about all of its contents, but he will sign the measure.
He acknowledged that politicians will be preoccupied with 2016 as an election year, but he called on Congress to work to promote job growth and increase wages in the country.
Obama also said the U.S. continues to lead a global coalition in its mission to destroy the Islamic State militant group, or ISIS. The militant group has lost about 40 percent of the populated areas it once controlled in Iraq, he said, and also continues to lose territory in Syria. The effort, he said, will continue to take out ISIS leaders, commanders and forces.
"Squeezing ISIL's heart at its core in Syria and Iraq will make it harder for them to pump their fear and propaganda to the rest of the world," he said, echoing a comment he made at an earlier press conference. "We have to remain vigilant here at home."
Obama held morning meetings prior to his planned remarks, and later he will depart the nation's capital for Hawaii, where he will spend his Christmas vacation. Before arriving in Honolulu, the first family will stop in San Bernardino, California, to visit with families of victims of the fatal December 2 attack there.