Obama: Huckabee's 'Oven' Comments on Iran Deal 'Ridiculous,' 'Sad'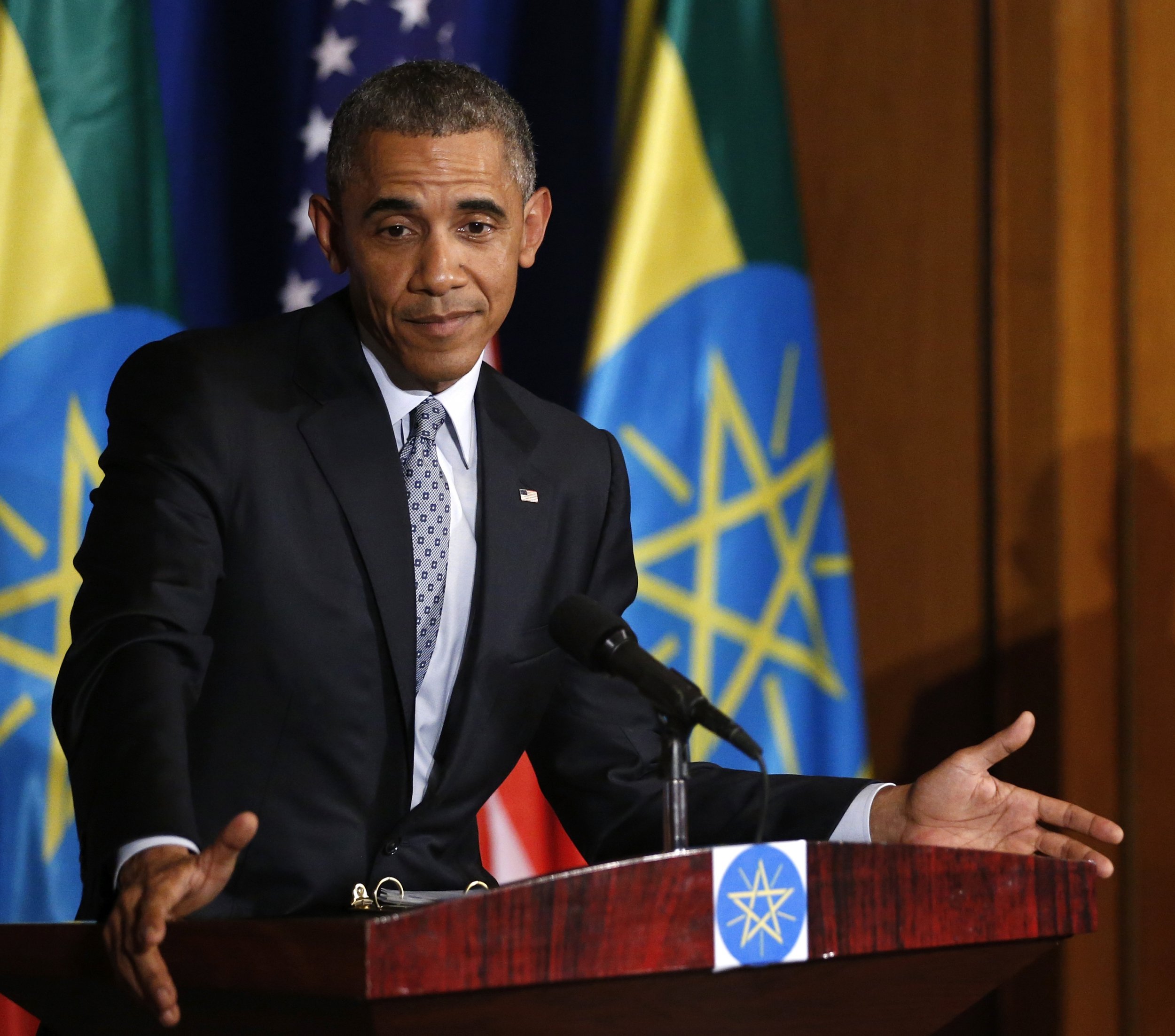 Mike Huckabee's remarks about President Obama's nuclear nonproliferation deal with Iran would be "ridiculous" if they weren't "so sad," said President Obama Monday. "Maybe it's just an effort to push Mr. Trump out of the headlines," he added.
Huckabee made his remarks in an interview with Breitbart News over the weekend. "This president's foreign policy is the most feckless in American history," he said. "It is so naive that he would trust the Iranians. By doing so, he will take the Israelis and march them to the door of the oven," said the former Arkansas governor, a seeming reference to the Holocaust, in which six million Jews were murdered by the Nazis.
Huckabee also tweeted the controversial statement Sunday afternoon.
The remarks drew immediate criticism. "This rhetoric, while commonplace in today's Republican presidential primary, has no place in American politics," said Chairwoman of the Democratic National Committee Debbie Wasserman Schultz, according to CNN. "Cavalier analogies to the Holocaust are unacceptable. Mike Huckabee must apologize to the Jewish community and to the American people for this grossly irresponsible statement."
The Anti-Defamation League, a Jewish group that opposes the Iran deal, called Huckabee's comments "completely out of line and unacceptable," according to POLITICO.
The ADL has previously asked Huckabee to "refrain from invoking Holocaust imagery" in reference to things that are not the murder of 6 million from 1933 to 1945. In 2007, during the run-up to the 2008 presidential election, the group admonished Huckabee for using the phrase "the Holocaust of liberalized abortion."
"The name-calling needs to stop," said chief Republican strategist Sean Spicer on CNN's "Reliable Sources" on Sunday. Spicer's comment was in reference to Donald Trump's comments about Lindsey Graham ("idiot"), Jeb Bush ("unhappy person") and Scott Walker ("very dumb" and "not smart"). "We have got to remember what Ronald Reagan taught us, his 11th commandment, 'Thou shall not speak ill of another Republican.,'" Spicer said.