Obama-era ICE Director Calls Attacks on ICE 'Disgusting' and 'Potentially Terroristic Threats'
John Torres, who served as the acting director of Immigration and Customs Enforcement (ICE) under Presidents George W. Bush and Barack Obama, called recent attacks on the agency he formerly supervised "disgusting" and "potentially terroristic threats."
Appearing for an interview on the Fox News morning show Fox & Friends on Thursday, Torres lamented the fact that ICE and ICE agents were getting so much negative attention from Democratic lawmakers and the public. He argued that many of the agency's agents and staff have worked under both Republicans and Democrats. He said they are not political, and are only working to serve the country.
The morning show's hosts then showed footage of an attack carried out last month by a self-identified anti-fascist or "antifa" activist on an ICE facility in Washington state. Torres was asked to respond to that incident and other threatens against representatives of the government agency.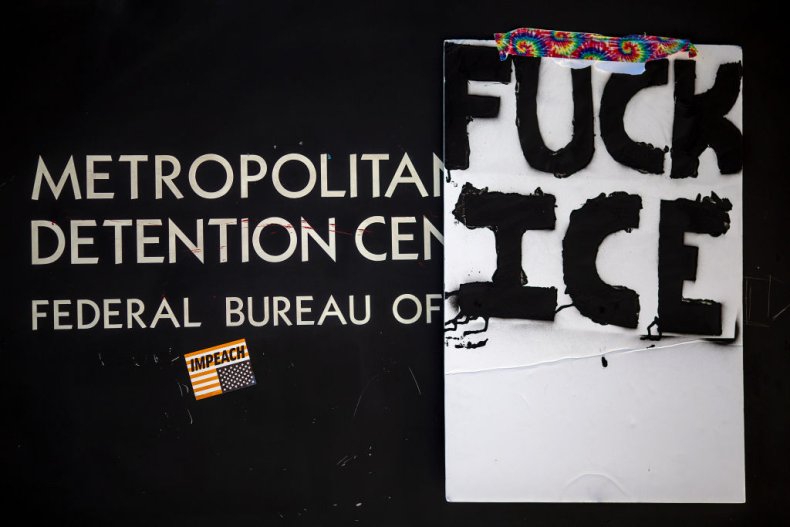 "It's horrific. It's disgusting. It's borderline criminal harassment, actually potentially terroristic threats," the former ICE chief said. "We're not talking about peaceful protests here. We're not talking about people that organize, gather protest in front of an ICE building, or protests by marching on the Washington Mall. They're actually resorting to violence and terroristic threats and they should be arrested for that."
Last month, Willem Van Spronsen, a musician and carpenter from near Seattle, attacked an ICE detention center in Washington. He was eventually killed by police after he threw "incendiary devices," lighting a vehicle on fire and attempting to set buildings and a propane tank ablaze. Van Spronsen self-identified with the far-left antifa ideology, and carried out the attack following mass raids that rounded up undocumented migrants. Prior to his attack he penned a manifesto sent to a friend that said he planned to "take action against the forces of evil," and target "concentration camps."
ICE has come under increasing scrutiny and criticism, particularly from left-wing progressive Democratic lawmakers, such as Representatives Alexandria Ocasio-Cortez of New York, Ilhan Omar of Minnesota and Rashida Tlaib of Michigan, who have called for the agency to be abolished. President Donald Trump's hardline immigration policies have led to national attention on the plight of undocumented migrants and asylum seekers attempting to come to the county. ICE detention facilities for immigrants and their poor conditions have been harshly criticized by human rights groups, Democratic lawmakers, legal experts and medical professionals.
Although conditions in the facilities are believed to be worse under Trump, the detention centers were harshly criticized by activists and rights groups during Obama's tenure as well. An ACLU lawsuit against the government during the Obama years described the conditions as "appalling," saying they left individuals in "freezing, overcrowded, and filthy cells for extended periods of time, [with] no access to beds, soap, showers, adequate meals and water, medical care, and lawyers in violation of constitutional standards and Border Patrol's own policies."
Obama was also labeled by some activists as the "deporter-in-chief," as his administration oversaw the deportation of more undocumented individuals than that of any other previous president. As of 2018, despite Trump's incendiary rhetoric against migrants and his hardline immigration policies, the number of annual deportations under his White House still lagged behind the yearly average carried out by the Obama administration.
While Torres and other former ICE officials have warned against violence targeting the agency, activists have also faced violence for protesting the agency. As hundreds of Jewish protesters, largely members of the organization Never Again Action, demonstrated outside the Wyatt Detention Center in Rhode Island on Wednesday evening, a correctional officer allegedly drove a pick-up into the group. A video of the incident was uploaded by Never Again Action to Twitter. The group was also reportedly pepper sprayed by other officers, as they attempted to block the facilities entrance while they called for ICE to be abolished.
"The truck came barreling towards us, and was clearly trying to run us over," Jared Goldstein, a protester who was in the truck's path, told Newsweek. "This was a group of peaceful protesters who were pepper sprayed and almost run over by correctional officers from the same facility we were here to protest."