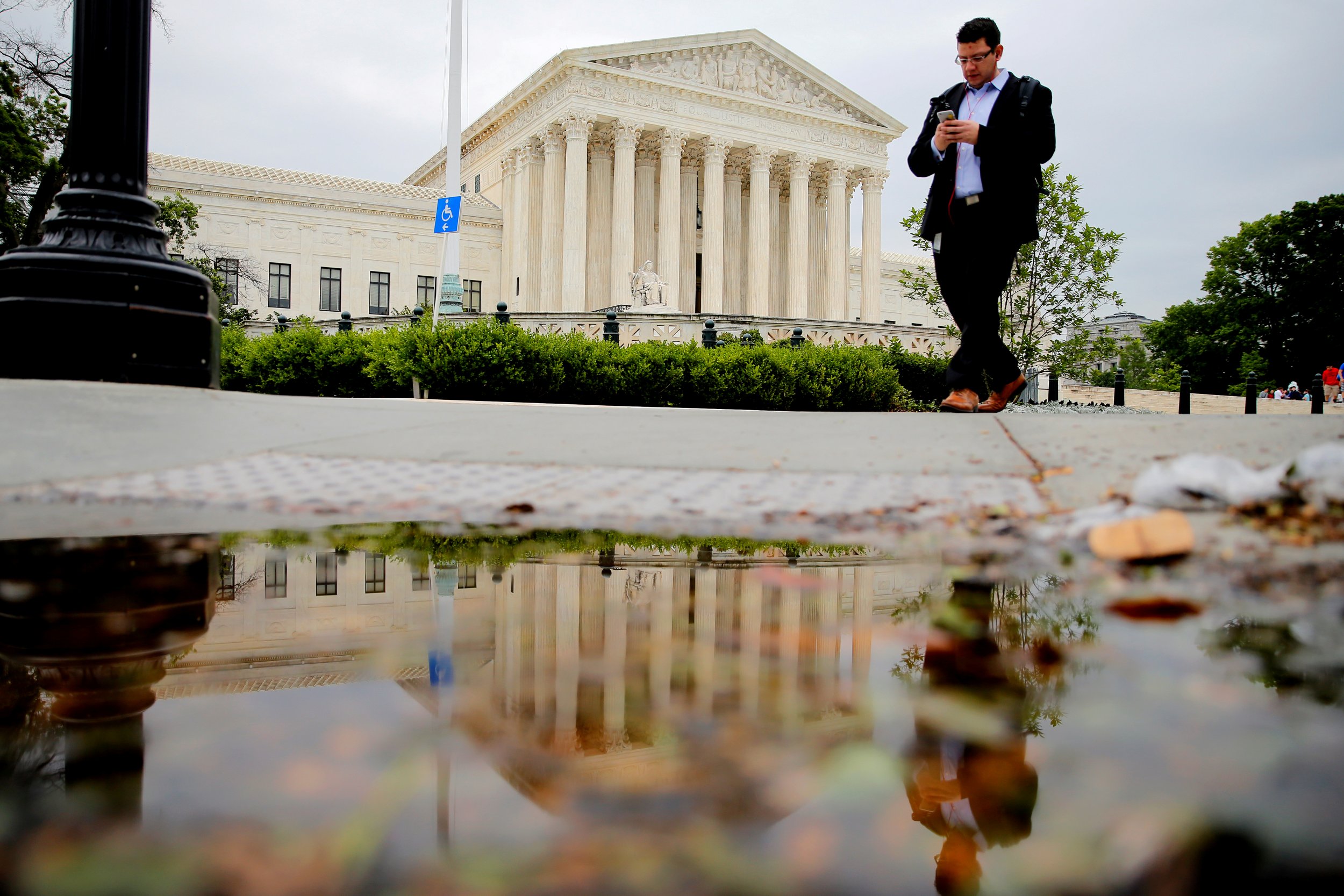 Updated | WASHINGTON (Reuters) - The U.S. Supreme Court on Thursday dealt President Barack Obama a harsh defeat by blocking his plan to spare millions of illegal immigrants from deportation in a split 4-4 ruling he called frustrating to those aiming to fix America's broken immigration system.
The ruling, coming seven months before Obama's term in office ends, marked the latest success that his Republican adversaries have had in thwarting a major policy initiative of the Democratic president. It also guarantees that immigration will remain a prominent part of the campaign ahead of the November 8 election in which voters will pick his successor.
"For more than two decades now, our immigration system...has been broken, and the fact that the Supreme Court was not able to issue a decision today doesn't just set the system back even further, it takes us further from the country that we aspire to be," Obama said at the White House.
The 4-4 decision left in place a 2015 lower-court ruling blocking the plan, which was never implemented.
Obama called the ruling frustrating to those who want to "bring a rationality" to the immigration system and to allow the estimated 11 million immigrants in the country illegally to "come out of the shadows."
Obama's 2014 plan was tailored to let roughly 4 million people—those who have lived illegally in the United States at least since 2010, have no criminal record and have children who are U.S. citizens or lawful permanent residents—get into a program that shields them from deportation and supplies work permits.
The issue of illegal immigration has featured prominently in the presidential campaign. Donald Trump, the presumptive Republican nominee, has called for deportation of all immigrants in the United States illegally—most of them from Mexico and other Latin American countries—and building a wall along the Mexican border.
"In the end, it is my firm belief that immigration is not something to fear," Obama said. "We don't have to wall ourselves off from those who may not look like us right now, or pray like we do, or have a different last name, because being an American is something more than that. What makes us American is our shared commitment to an ideal that all of us are created equal."
This article has been updated with reaction from Obama.