Obama Interviewed by 'YouTube Personalities'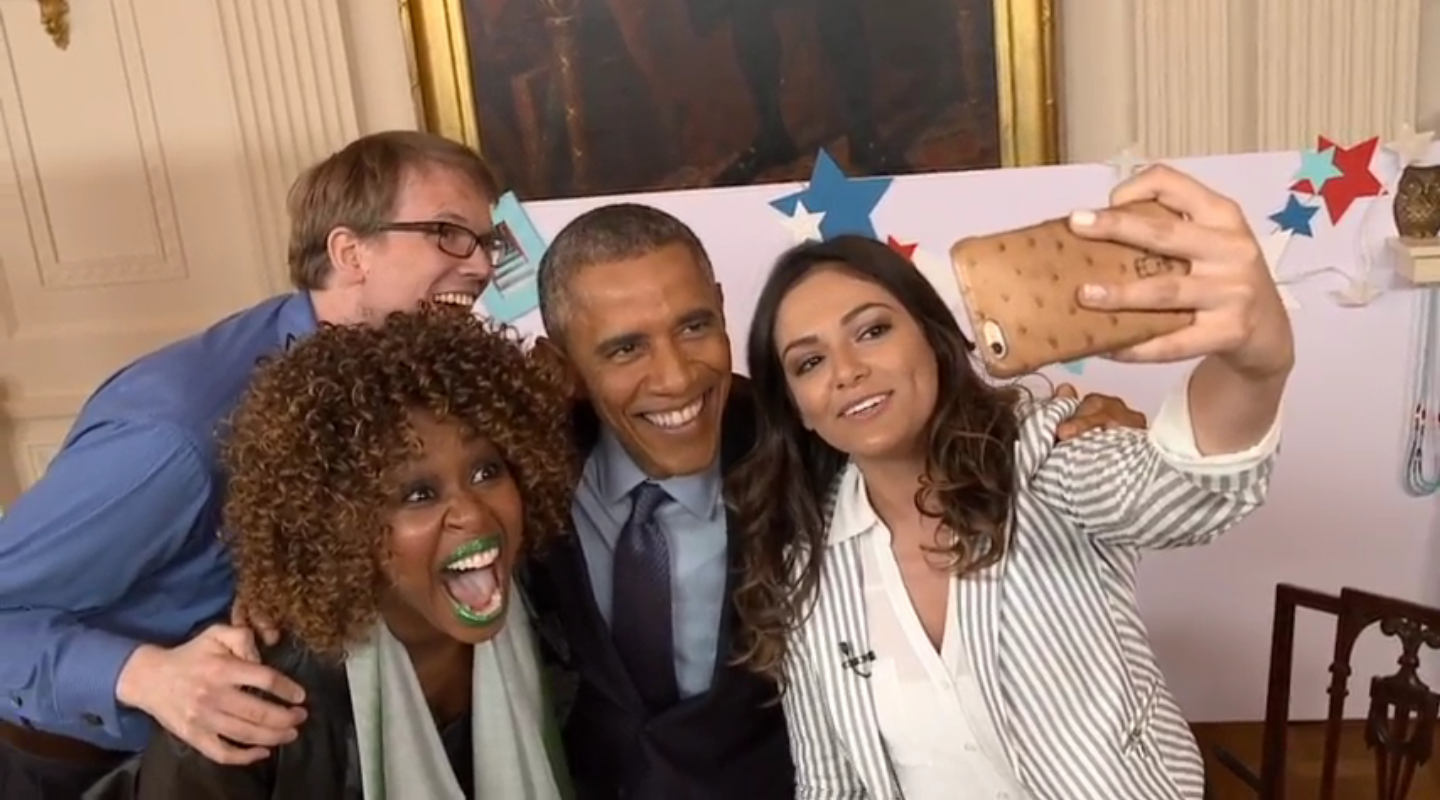 What do a makeup artist, a comedian famous for eating cereal out of a bathtub, and a science video blogger have in common?
First: Boatloads of followers on YouTube.
Second, and most likely because of the first point, they each shared the rare distinction of being allowed to interview the leader of the free world, Barack Obama, on Thursday.
The president's decision to sit down and be interviewed by e-celebrities famous for, some may argue, very little, may come as a surprise to some, but it fits with the White House's push to use humor and social media to connect with young Americans.
In March 2014, for example, Obama appeared on Between Two Ferns, an online comedy variety show hosted by comedic actor Zach Galifianakis.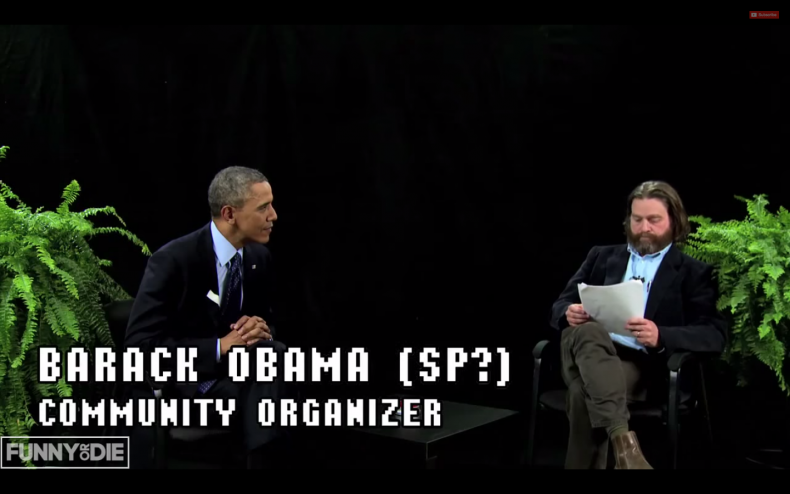 The interview was viewed more than 9 million times, found its way onto major media channels and was also nominated for an Emmy award.
The White House has also been trying to get ahead of mainstream media to push its message to the masses—case in point, the early release of Tuesday's State of the Union address on publishing platform Medium, which broke with the tradition of providing media outlets an early embargoed preview of the address. The speech was also live-tweeted and live-streamed (with annotations) by the White House on YouTube. Indeed, social media has been part of Obama's campaign to reach America from the start, proving an integral part of his 2008 and 2012 campaigns.
"Before I came here to do this interview for YouTube, I never really followed politics that much," quipped Bethany Mota, whose makeup tutorials have earned her more than 8 million followers on the video streaming site. "Why should the younger generation be interested in politics?" she asked Obama in an interview live-streamed in the East Room of the White House.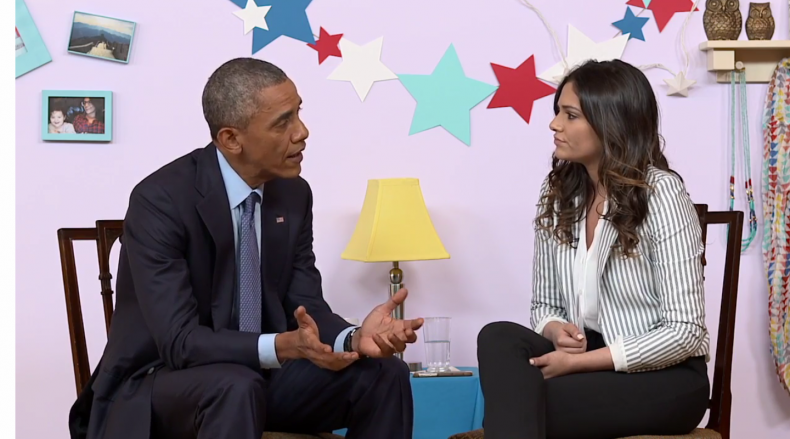 "Politics is how we organize ourselves as a society," Obama explained. "It's something that people do all the time with their friends and with their family—they negotiate, they compromise, they try to decide how they'll live together. We just do it at a national level."
GloZell Green, whose first became popular after her video titled "My Push up Bra will help me get my man" went viral, asked Obama about his recent announcement that his administration would attempt to normalize relations with Cuba. "He puts the dick in dictatorship," said Glozell about Fidel Castro, causing Obama to laugh nervously. Green also asked questions about police and community relations, saying she had cut the hoods off her husband's hooded sweatshirts because she was worried he might be hurt or killed by a police officer. "It's not like regular folks, it's the Popo," Green said. "How can we bridge the gap between…African-American males and white cops?"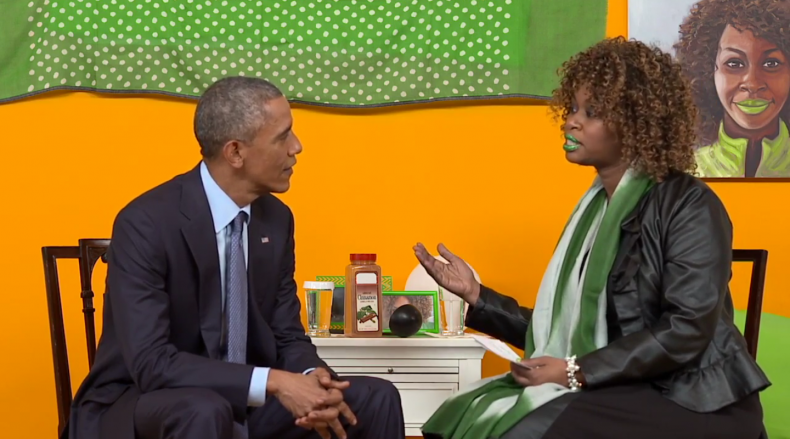 "Most cops are doing their jobs well and professionally," Obama said, and told Green about a task force he has set up to look into the issue.
Hank Green, who hosts a regular YouTube science series called SciShow, asked the president about the policies he advocated in his State of the Union address Tuesday, such as free community college and tax reform. "None of them are politically feasible—am I wrong?" he asked. Obama replied that some areas, such as infrastructure, have traditionally been non-partisan, and expressed hope he could make progress in repairing roads and bridges and expanding broadband internet.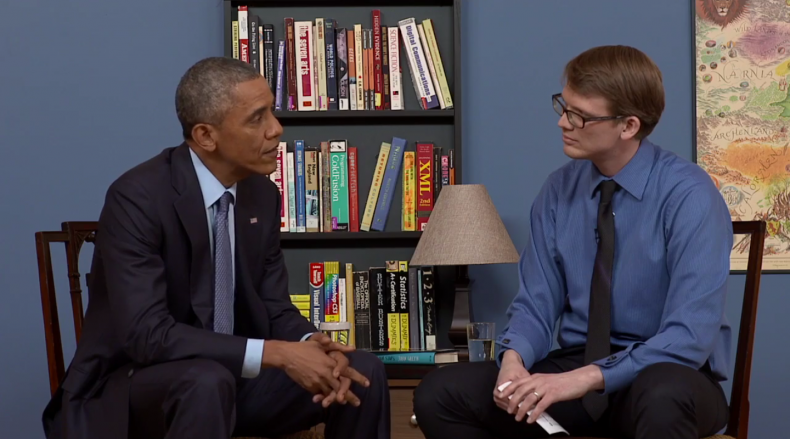 Obama's attempts to reach out to millennials immediately after delivering his State of the Union address on Tuesday speaks to the president's concentration on the 2016 presidential election. Millennial votes helped usher Obama into office in 2008 and 2012—keeping those voters engaged in 2016 will be absolutely necessary if the Democrats are to counter the Republicans' reliable base of seniors.
It also speaks to the American public's mounting distrust of well-established institutions of journalism. Google, for instance, is not the most-trusted name in news.
The interviews lasted nearly an hour, with Obama also fielding questions on a wide variety of topics. He ended his chat with the YouTube stars with the ultimate millennial gesture: a crouching between his interviewers, smiling broadly, to capture a cellphone selfie.