Obama Jabs Trump for Watching TV, Reading Social Media in Rare Rebuke: It 'Clouds Your Judgment'
Speaking at a tech conference Wednesday, former President Barack Obama appeared to comment on the Trump administration. In a move that should surprise no one, Obama's comments were not positive.
Obama was speaking at a conference hosted by Splunk, a company whose software monitors, searches, and analyzes data. While Obama mostly spoke about how technology can aid society, he did take a moment to explain his methodology for being President.
"The other thing that is helpful," Obama said, according to Axios, "is not watching TV or reading social media."
Obama went on to say that participating in those two activities "...creates a lot of noise and clouds your judgment."
While Obama never mentioned President Trump by name, the implications were clear. Trump is active on Twitter, often using the social media platform to make political announcements.
Trump's love of television has also been well-documented. In 2018, Trump publicly excoriated Alec Baldwin for his impression of him on Saturday Night Live. Trump made commented about Baldwin on Twitter.
"Alec Baldwin, whose dying mediocre career was saved by his terrible impersonation of me on SNL, now says playing me was agony. Alec, it was agony for those who were forced to watch. Bring back Darrell Hammond, funnier and a far greater talent!" Trump tweeted.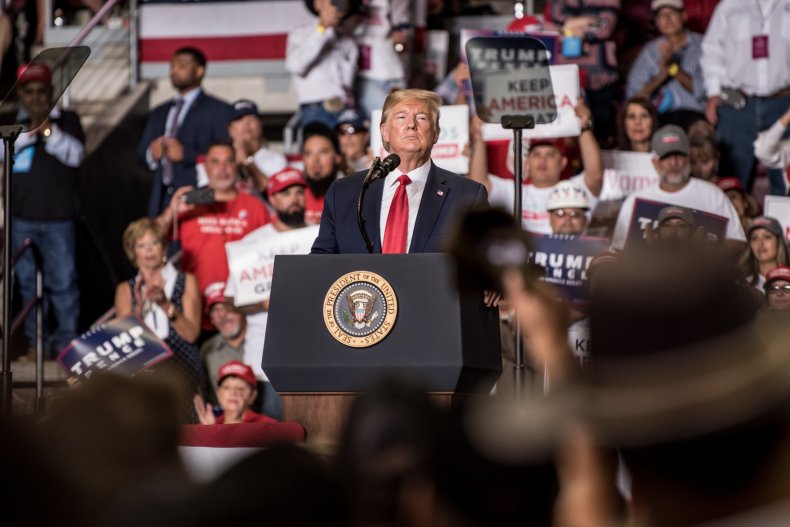 Obama's comments about how watching television can adversely affect Presidential decision making are interesting in light of the deal he and his wife, Michelle, recently struck with Netflix. Programming coming to the streaming service include a show for preschoolers, a biography of Frederick Douglass and documentaries.
Trump has already weighed in on the Obamas' venture into media by calling for an investigation.
Whether Trump's enjoyment of television and large social media presence (as of this writing, President Trump has 64.4 million followers on Twitter) affects his presidency is arguable. But it is certainly something others have noticed.
For his part, Obama has usually taken the high road. His comments on the Trump Administration have been rare. He has not made personal verbal attacks on the current President. However, Obama's sly dig about President Trump's viewing and tweeting habits was not the only one he made.
During the chat, Obama claimed that he sometimes hired the wrong people. "I won't say we enforced perfectly the 'no-jerk rule,' but it's a pretty good rule," Obama said.
"I won't say who violated that rule," Obama added.
After that, Obama said, "I'm proud of the fact we didn't have indictments. I've said that before but that is pretty rare in modern day."
It's not so rare in Trump's White House, where a collusion investigation by special counsel Robert Mueller resulted in six Trump advisers being indicted. These include informal adviser Roger Stone, former personal lawyer Michael Cohen and Paul Manafort, former Trump campaign chair.
Obama Jabs Trump for Watching TV, Reading Social Media in Rare Rebuke: It 'Clouds Your Judgment' | U.S.