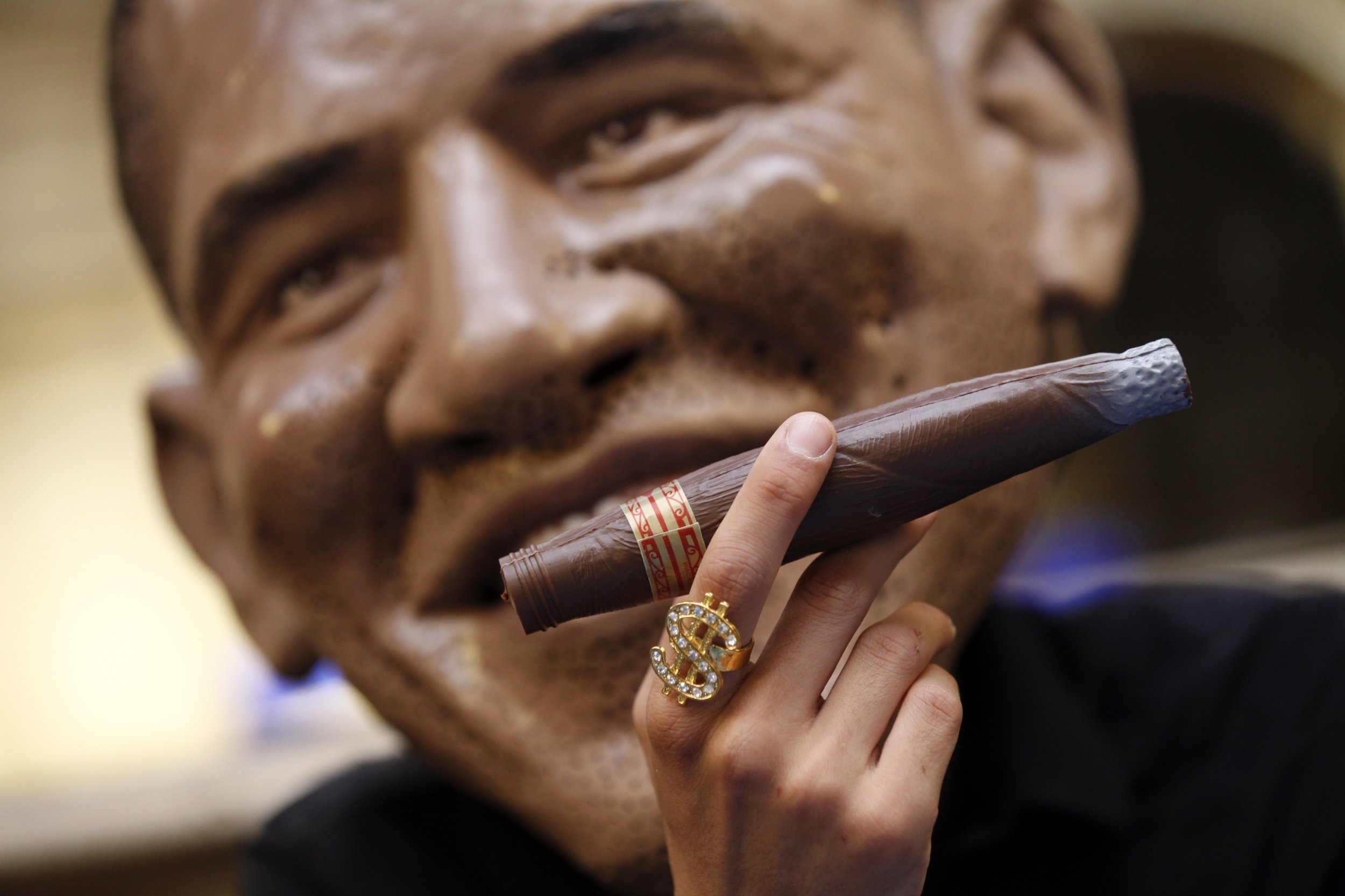 Moscow is taking down a controversial anti-smoking poster depicting U.S. President Barack Obama with a cigarette, an official for the city mayor's office told Russian radio RSN.
The poster features a large photo of Obama with a cigarette in his mouth and a caption that reads: "Smoking kills more people than Obama and Obama kills a lot of people." A sub-caption then instructs Muscovites: "Don't smoke. No need to be like Obama."
The poster was spotted by Russian opposition MP Dmitry Gudkov on Tuesday at a bus shelter in northern Moscow. He posted a photo of the poster on Facebook, saying that it was "disgusting and painful" that it was allowed to remain in plain view in the capital.
Following Gudkov's post, Konstantin Grohov, the spokesman for the mayor's department on advertisements, said on Wednesday that the companies responsible for installing ads on Moscow's public transport would remove the Obama image.
The identity of those who commissioned and put up the poster is unknown, Grohov said, adding that it was not a legitimate advertisement. He said the company that maintains bus shelters had reported that the poster had been glued in the place of another ad by vandals.
This is not the first time Moscow's streets have featured posters critical of Obama. In January, activists put up a banner in the style of the U.S. president's election poster, but instead of the word "Hope" they had written "Killer". The image was suspended across the street from the U.S. embassy in Moscow.
Earlier this month, a group calling itself the 60 Second Project, projected a short video depicting Obama with devil horns, eating Iraq, Afghanistan, Libya, Ukraine and Syria as a kill count adding up to over 56,000 people. The final caption reads "Killer No. 1. Obama Welcome to the Hague Tribunal in 2016."