Obama's 'War on Leakers' Was More Aggressive Than Trump's So Far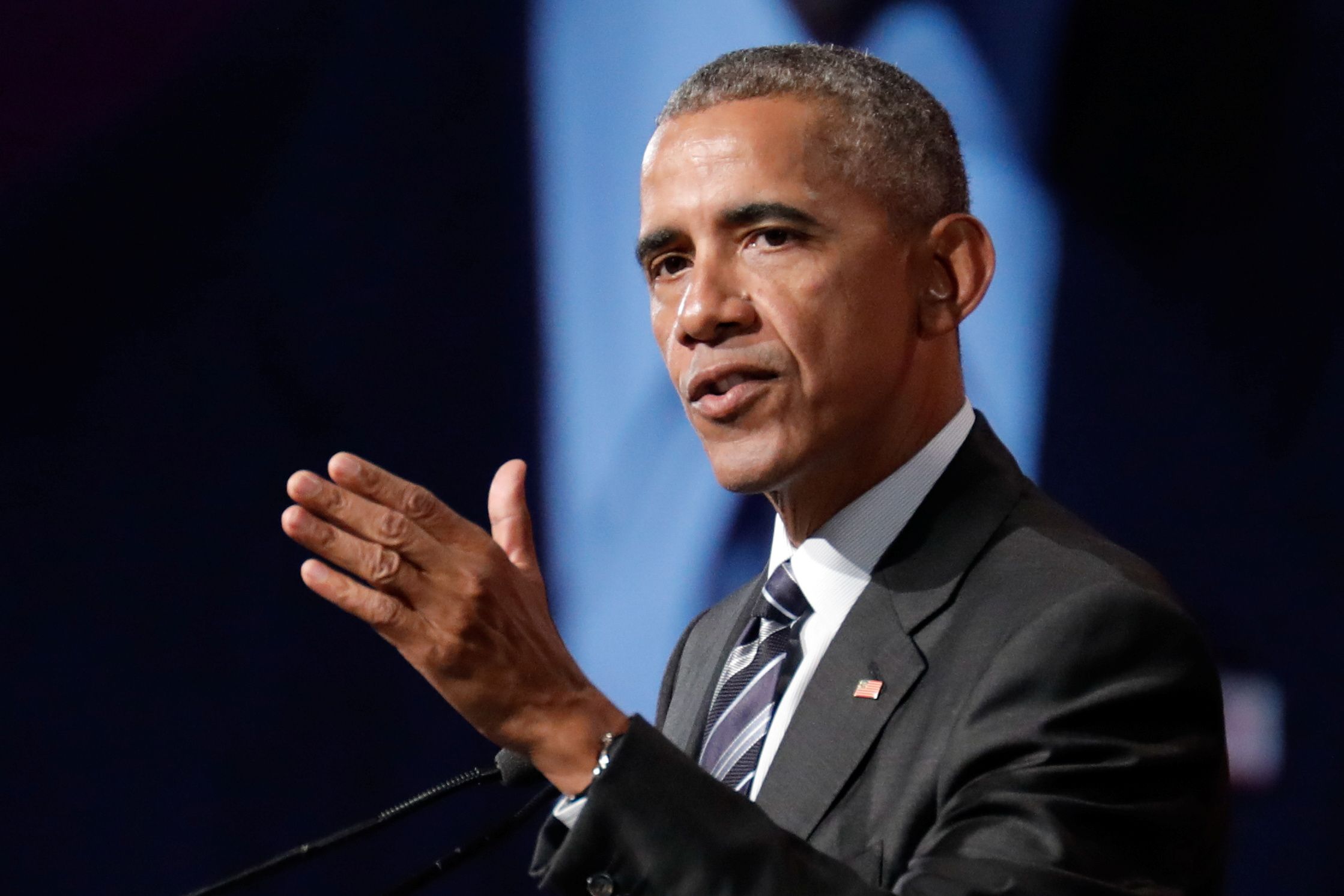 The U.S. Justice Department has significantly ramped up its number of leak investigations, Attorney General Jeff Sessions announced Friday, more than tripling them compared with the past three years' numbers combined.
The statement likely came much to the glee of President Donald Trump. But it was his predecessor, Barack Obama, who charted a course for Trump when it came to leak crackdowns.
Perhaps answering his boss's cries for investigations, Sessions said that at least four people, three of whose cases had not been reported on as of Friday, have already been charged "with unlawfully disclosing classified material or with concealing contacts with foreign intelligence officers." He also said the Justice Department had seen a boom in criminal referrals for probes into intelligence agency leaks.
"Referrals for investigations of classified leaks to the Department of Justice from our intelligence agencies have exploded," Sessions said. "In the first six months of this administration, DOJ has already received nearly as many criminal referrals involving unauthorized disclosures of classified information as we received in the last three years combined."
To date, only Reality Winner, a 25-year-old federal government contractor accused of leaking classified information to The Intercept, is known to be facing prosecution. Her trial is set to begin in October.
Sessions's DOJ still has to play catch-up to reach the number of leak investigations from Obama's time.
DOJ prosecutors under the Obama administration pursued nine leak cases, and in May 2013 it was disclosed that federal investigators had surreptitiously seized two months' worth of phones records from Associated Press reporters and editors, including home phones and cellphones, The New York Times reported.
Later in 2013, a scathing report from the Committee to Protect Journalists (CPJ) said the Obama administration's "war on leaks" had been the worst of its kind since the days of Richard Nixon, who engaged in a cover-up that eventually led to his resignation in 1974.
At the time of the CPJ's report, Obama's team had used the Espionage Act, passed in 1917, to kick-start eight prosecutions involving allegations of leaked classified information, including those against Chelsea Manning and Edward Snowden. Manning was later granted clemency by Obama, before he left office earlier this year, while Snowden remains in exile in Russia.
Though CPJ's report did show that the September 11 attacks in New York and Washington set off a major expansion of information deemed to be classified—starting with the administration of President George W. Bush—Obama's eight prosecutions far outranked the three Espionage Act prosecutions under every other president before him.
In May 2016, Obama said that many of the cases prosecuted during his time in office actually were holdovers, but according to Politico that proved to be untrue.
"Many of the cases that are often lumped into, you know, my ledger, essentially were cases that were brought before we came into office," Obama said to a college newspaper. "Some of them are serious, where you had purposeful leaks of information that could harm or threaten operations or individuals who were in the field involved with really sensitive national security issues."
Politico found that of the eight cases, three were from the Bush administration that preceded Obama.
One of those cases involved New York Times reporters James Risen and Eric Lichtblau, who in 2005 revealed the National Security Agency's domestic and clandestine surveillance program. Risen also wrote about a CIA operation to disrupt Iran's nuclear program in a book published in 2006. Under Obama, the DOJ and Attorney General Eric Holder attempted to force Risen to testify and reveal his source of the classified information.
In December, Risen penned an op-ed for the Times, and its closing paragraph now seems almost prophetic: "Press freedom advocates already fear that under Senator Jeff Sessions, Mr. Trump's choice to be attorney general, the Justice Department will pursue journalists and their sources at least as aggressively as Mr. Obama did."