Obama Library Has 'Jackpot' UFO Records, but They'll Take a While to Get
Saying he's "absolutely floored" by UFO records at the Obama Presidential Library, a researcher says it could still take 16 years to obtain.
UFO researcher John Greenewald Jr. said that the Obama Presidential Library notified him that it has potentially tens of thousands of documents concerning past government programs studying extraterrestrial encounters. While the federal government has become less tight-lipped about UFOs in recent years, Greenewald's request shows challenges remain in shaking loose new information.
Greenewald heads The Black Vault, which uses the Freedom of Information Act (FOIA) to obtain declassified government documents that he posts online.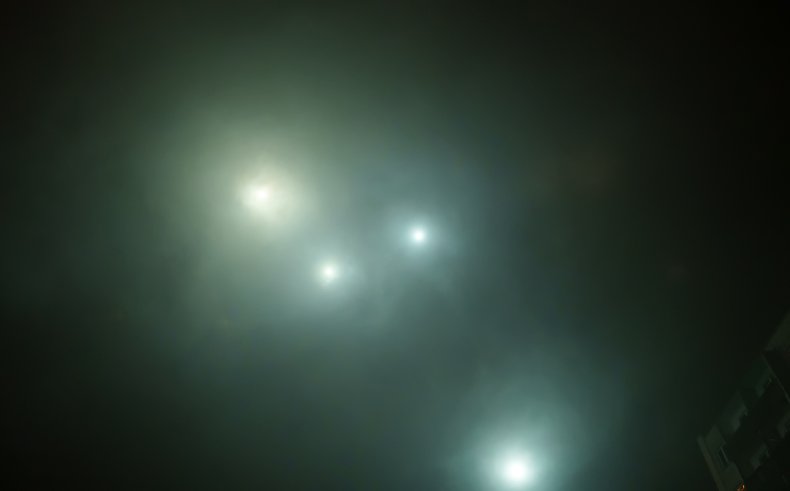 In a blog posted to The Black Vault's website, Greenewald said he filed a FOIA request for records, communications, photos and videos concerning several government programs on unidentified flying objects or "aerial phenomena."
Greenewald said on March 10 the library responded saying it has approximately 3,440 pages and 26,271 electronic files responsive to his request.
"Jackpot," Greenewald said in a tweet Wednesday, adding, "If true, I am absolutely floored the Obama Presidential library has that."
However, he said on Twitter that another letter from the library's staff "took the wind right out of my sails of excitement." The letter said his request was be completed in approximately 16 years.
Greenewald said he asked the library to arrange an on-site visit to review unclassified material to no avail. He's also reached out to members of Congress calling the records "of immense public interest" that play "a crucial role in understanding an issue now being explored heavily by the House and Senate."
After being treated with derision for years, high-ranking government officials are now taking UFOs seriously. Florida Senator Marco Rubio said in an interview with Newsweek last year that UFOs could be a matter of national security.
"Dozens of men and women we have entrusted with the defense of our country are telling us about encounters with unidentified aircraft with capabilities we do not fully understand," Rubio said. "We cannot allow the stigma of UFO's to keep us from seriously investigating these encounters."
The Pentagon last year released a highly anticipated report mandated by Congress. The report included 120 incidents involving UFOs examined by the Pentagon over the last two decades, including videos of "unexplained aerial phenomena."
"The limited amount of high-quality reporting on unidentified aerial phenomena (UAP) hampers our ability to draw firm conclusions about the nature or intent of UAP," reads the report.
The 2022 National Defense Authorization Act approved by Congress last year contains a provision requested by Rubio as well as Senator Kirsten Gillibrand and Representative Ruben Gallego that created an office dedicated to studying unidentified aerial phenomena.
Newsweek has reached out to Greenewald and the Obama Presidential Library for comment.