In Memorial Day Address, Obama says veterans embody "the best of America"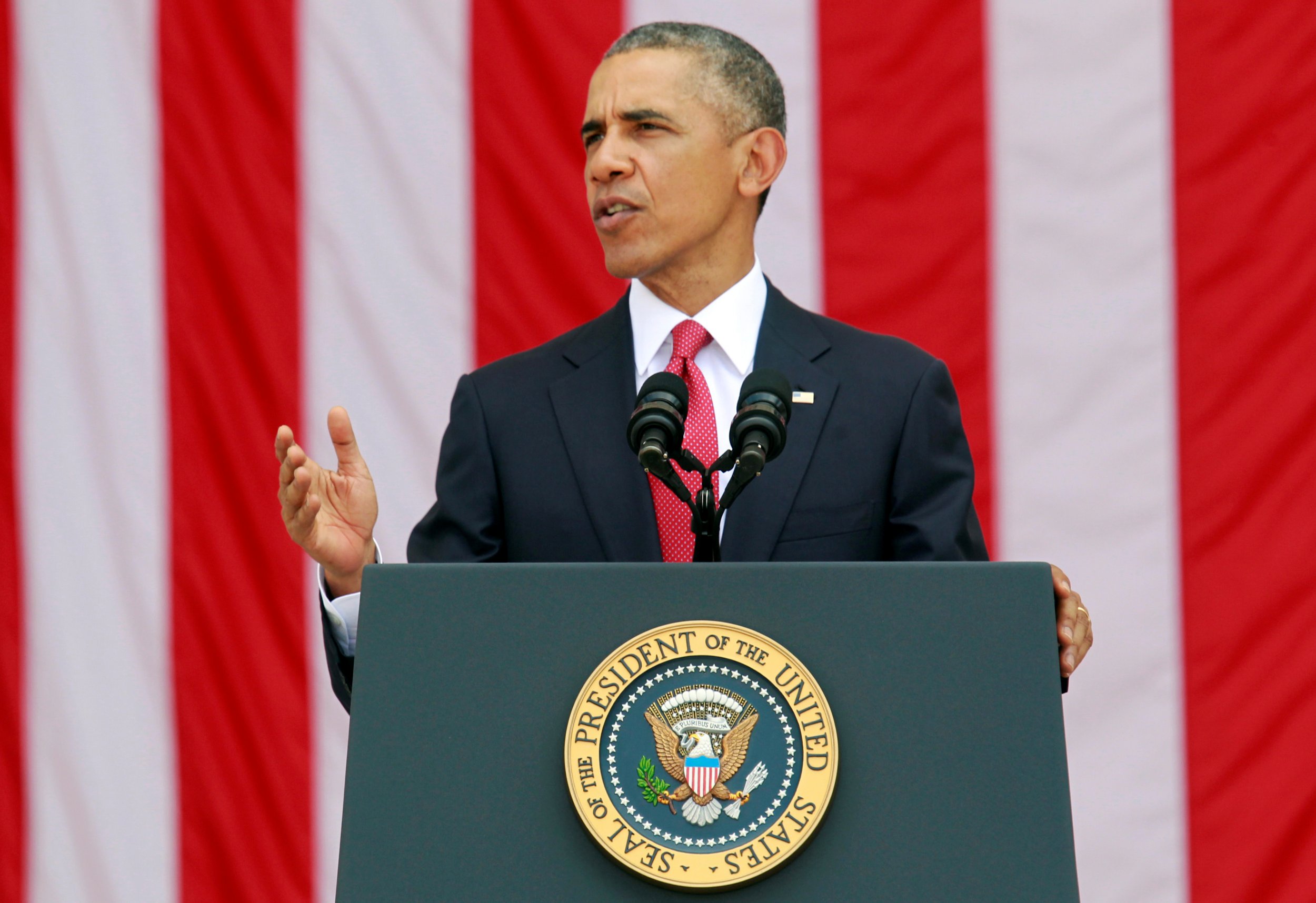 After placing a substantial wreath of red, white and blue flowers in front of the Tomb of the Unknown Soldier in Washington, D.C., President Barack Obama asked fellow Americans to "truly remember" the acts of patriotism by veteran military servicemembers throughout the nation's history. They will be his last such remarks as a sitting president.
Round paper fans furiously waved in attempts to cool unshaded attendees on a bright and warm day at Arlington National Cemetary. Introductions of and remarks by top military brass followed the national anthem just prior to the president's brief speech. The seated crowd included many children and teenagers, active servicemembers in modern military wear, and older veterans in original uniforms.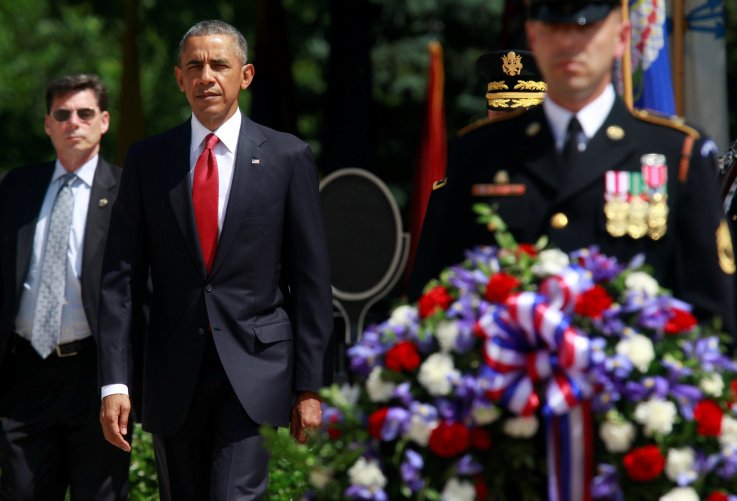 Obama's voice echoed in the large ampitheater near the cemetary's honored graves. "Less than one percent of our nation wears the uniform, and so few Americans see this patriotism with their own eyes or know someone who exemplifies it," the president said. "But every day, there are American families who pray for the sound of a familiar voice when the phone rings or the sound of a loved one's letter or email arriving. More than 1 million times in our history, it didn't come, and instead a car pulled up the the house, and there was a knock on the front door, and the sound of taps floated through a cemetery's trees."
Watch the entire address below (video courtesy of the White House).
"Truly remembering means that after our fallen heroes gave everything to bring their battle bodies home, we make sure we give everything they have earned, from health care to a good job," Obama told attendees. "And we have to do better. Our work is never done. We have to be there not only when we need them but when they need us."
About an hour after 11 a.m. ET, the annual ceremony ended as solemnly as it began on the national holiday.
In Memorial Day Address, Obama says veterans embody "the best of America" | U.S.