Obama More Admired Than Trump in Every Country Except Russia: Poll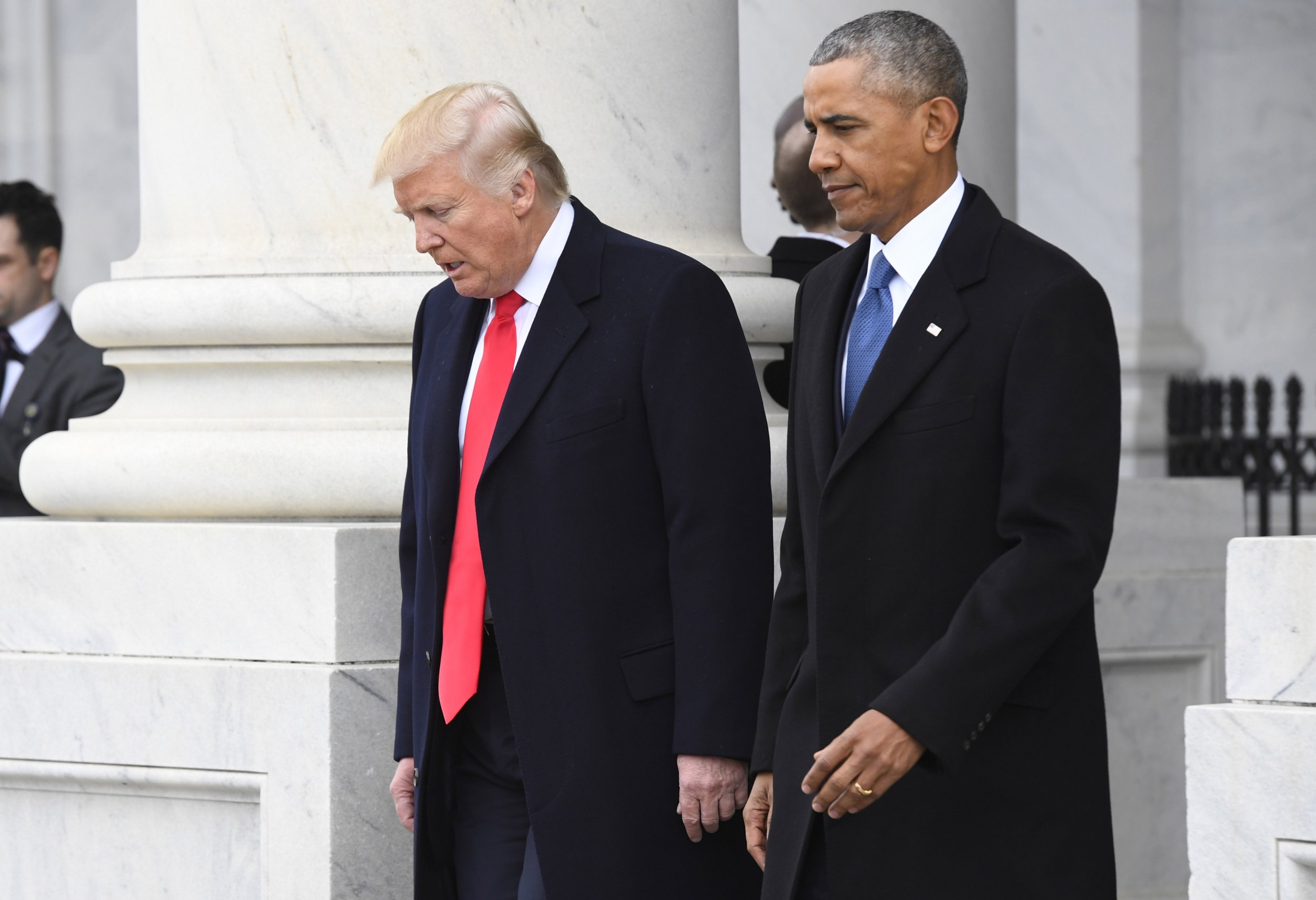 Ex-President Barack Obama is more admired than President Donald Trump in all of nearly three dozen countries featured in a new survey, except for one—Russia.
In a shortlist of admired men compiled by YouGov's 2018 "World's Most Admired" survey, released Wednesday, Obama ranked higher than Trump in 34 countries, while Trump came out ahead of Obama only in Russia, and, even then, only by a single spot—eleventh versus twelfth.
Related: Obama Deserves More Credit Than Trump for Good Economy, Americans Say in New Poll
Obama grabbed the top spot overall in 19 countries, including the United States, South Korea, Mexico and the United Kingdom. Trump ranked second in the U.S., eleventh in South Korea, thirteenth in Mexico and seventh in the United Kingdom. The commanders in chief were compared to other admired men including Russian President Vladimir Putin, Bill Gates, Pope Francis and the Dalai Lama.
The findings of Trump's greater popularity in Russia come as special counsel Robert Mueller intensifies a probe into possible collusion between the Trump campaign and Russians in the 2016 presidential election. Mueller has charged 13 Russians with supporting Trump's campaign and disparaging his opponent, Hillary Clinton.
But Trump has repeatedly denied allegations of collusion and last month claimed that he had taken a more aggressive stance toward Russia than his predecessor.
"I have been much tougher on Russia than Obama, just look at the facts," Trump tweeted.
The YouGov poll is not the first to indicate that Trump is less than beloved around the world. A survey from the Pew Research Center last year found that Trump was having a serious dent on the image of the U.S. globally, with a median of just 22 percent of people in 37 surveyed countries having confidence in him to do the right thing when it comes to international affairs.
The survey interviewed more than 37,000 people and calculated the results based on whether respondents admired the public figure at all and whether they admired that figure the most. Results from each country were weighted to represent the size of that nation's population.