Is Obama Moving to New York City? Real Estate Insiders Say He Could Be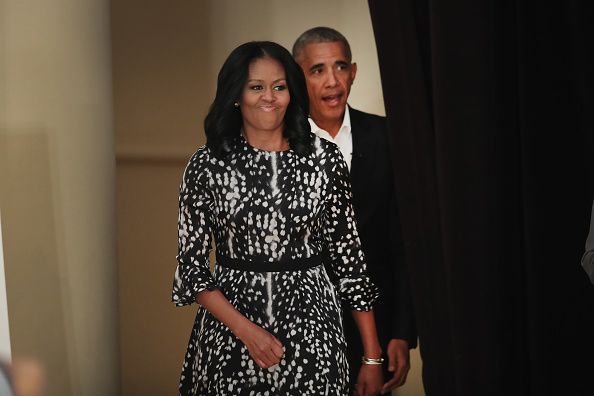 Former President Barack Obama and the former first lady are apparently in a New York State of mind.
The Obamas have checked out at least one apartment in Manhattan, a $10 million five-bedroom, four-bath aerie in one of the richest corners of the already ritzy Upper East Side, The New York Post reports.
The 87-year-old, full-service building, located at 10 Gracie Square, is between East End Avenue and the FDR Drive, across the street from the fanciest digs in town: Gracie Mansion, the current residence of Mayor Bill de Blasio.
Legends such as Gloria Vanderbilt, conductor Alex Kostelanetz and New Yorker critic Alexander Woollcott lived in the 15-floor building over the years. Amenities include a gym and an indoor basketball court, a private elevator and an underground drive-in garage.
Last week, a duplex apartment in the building was purchased for the same $10 million price, but it was not confirmed if place was purchased by the Obamas.
The once-strapped first couple certainly could afford it: Bidding rights for their book deals shot up to $60 million this year. Meanwhile, Barack has earned $400,000 for a speaking engagement, and Michelle has also done more public speaking appearances since leaving the White House. The couple already owns a nine-bedroom 8,200-square-foot, Tudor-style mansion in Washington, D.C.,'s fancy Kalorama area. The house cost the Obamas $8.1 million.
The Gracie Square area is equally exclusive: Former Mayor Michael Bloomberg, fashionista Betsey Johnson and former New York Governor Eliot Spitzer all live near the would-be "little White House."
Former president Richard Nixon also called the Upper East Side his home after buying an apartment in 810 Fifth Avenue in 1963. Rumors circulated that former president Bill Clinton and recent presidential candidate Hillary Clinton would move to New York City; Bill's Clinton Foundation office was located in Harlem for years. The two eventually settled on a $1.7 million home in Chappaqua, New York.
If the Obama's don't settle on the Gracie Square apartment, there are currently 546 listings in NYC for apartments for more than $10 million.
The brokers for the registered listing have declined to comment on the showing at this time. The photos of the apartment can be found here.