Obama Must Woo Latinos With Immigration Reform or Democrats Will Lose in 2014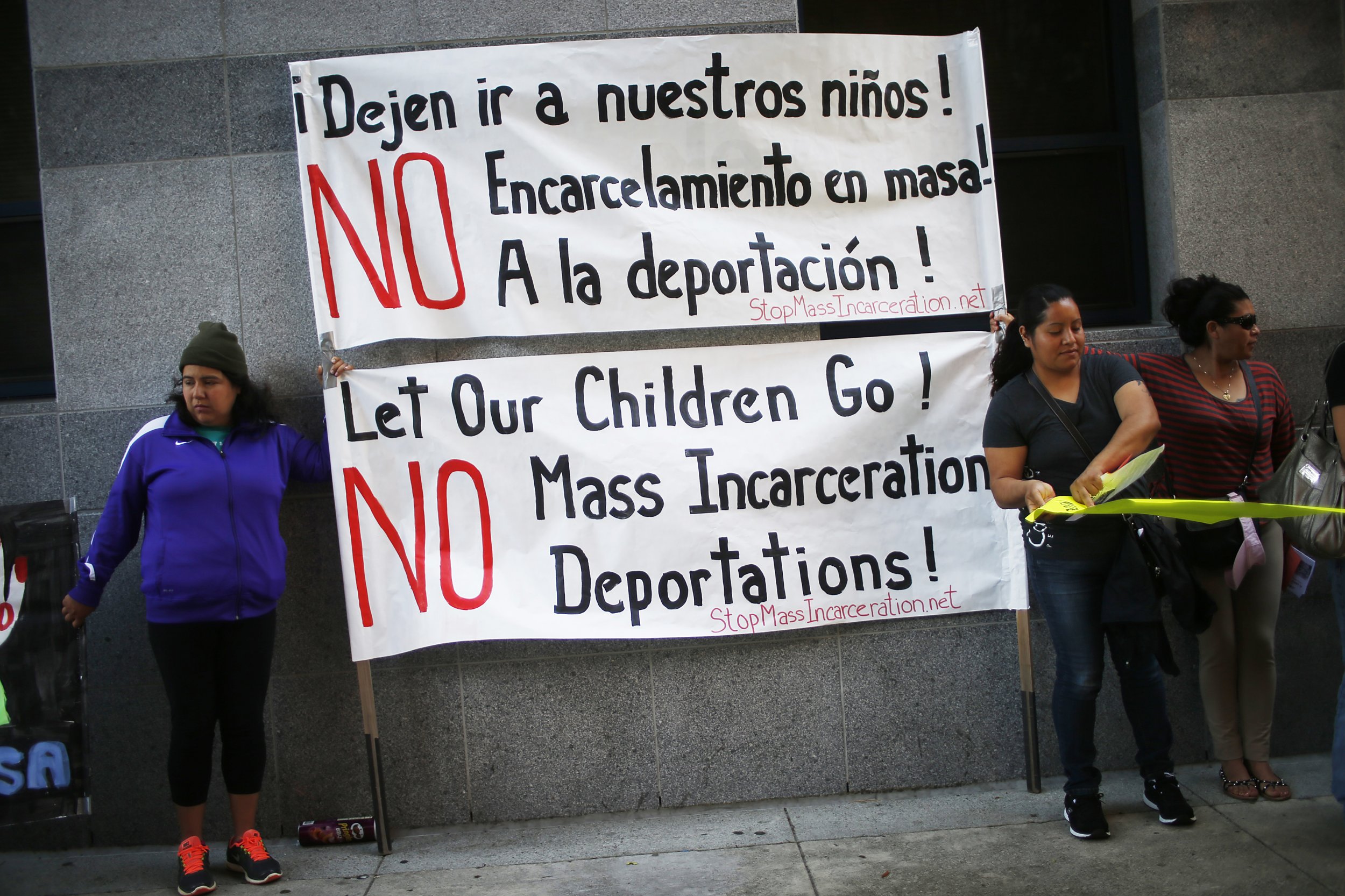 It's not exactly a surprise, but it's a message Democrats would do well to remember — act on immigration or they risk losing Latinos at the 2014 elections.
A new poll conducted by Latino Decisions, a political opinion research firm, found that support for Democrats among Latino voters in 2014, and consequently Democrats' overall fortunes in 2014, depend heavily on President Obama taking executive action on immigration reform. Of those polled, 54 percent said they would be less likely to support Democratic candidates in 2014 if Obama takes no action, and 57 percent said they would not be enthusiastic about voting at all.
The firm released the results of its poll one day after President Obama castigated Congressional Republicans for failing to act on immigration reform. Another poll conducted by the same firm earlier in June found that a majority of Latino voters disapprove of the job Republicans in Congress are doing handling immigration reform.
Frank Sharry, the Founder and Executive Director of America's Voice, an organization that advocates immigration reform, said Obama's announcement yesterday of his intention to tackle the immigration reform issue without Congressional backing was a "huge turning point." The Democrats' and Republicans' stances on immigration will "cement the difference between the two parties for a generation," he said. Congressional Republicans' refusal to vote on immigration reform this year sends a signal to Latino voters, Sharry said: "We don't like your kind and we don't want your people here."
Although the President did not offer any specifics in his speech yesterday, he has a variety of policy options available for wooing Latino voters in 2014. Perhaps the most popular option among Latinos, according to the poll, involves allowing undocumented immigrants to renew DACA ("Deferred Action for Childhood Arrivals") requests. DACA, which was issued by the Department of Homeland Security in 2012, gives immigration agencies the option of a two year deferral on prosecutions of individuals who arrived illegally in the United States as children and who have no criminal record. The poll found that fully half of the Latino electorate became much more favorable to Democrats after DACA. More importantly, the poll found 86 percent percent of Latino voters would be somewhat or much more favorable toward Democrats in 2014 if the President allows undocumented immigrants who have previously made deferral requests through DACA to extend their deferral period an additional two years.
Other options with strong Latino support available to Obama include stopping the deportations of undocumented parents with children younger than 18, undocumented immigrants who are married to a U.S. citizen or legal resident, and undocumented immigrants who have lived in the U.S. more than ten years. Between 60 percent and 70 percent of respondents said they would be more favorable to Democrats in 2014 if the Obama administration pursued any of these options.