Obama Designates Bears Ears and Gold Butte As New National Monuments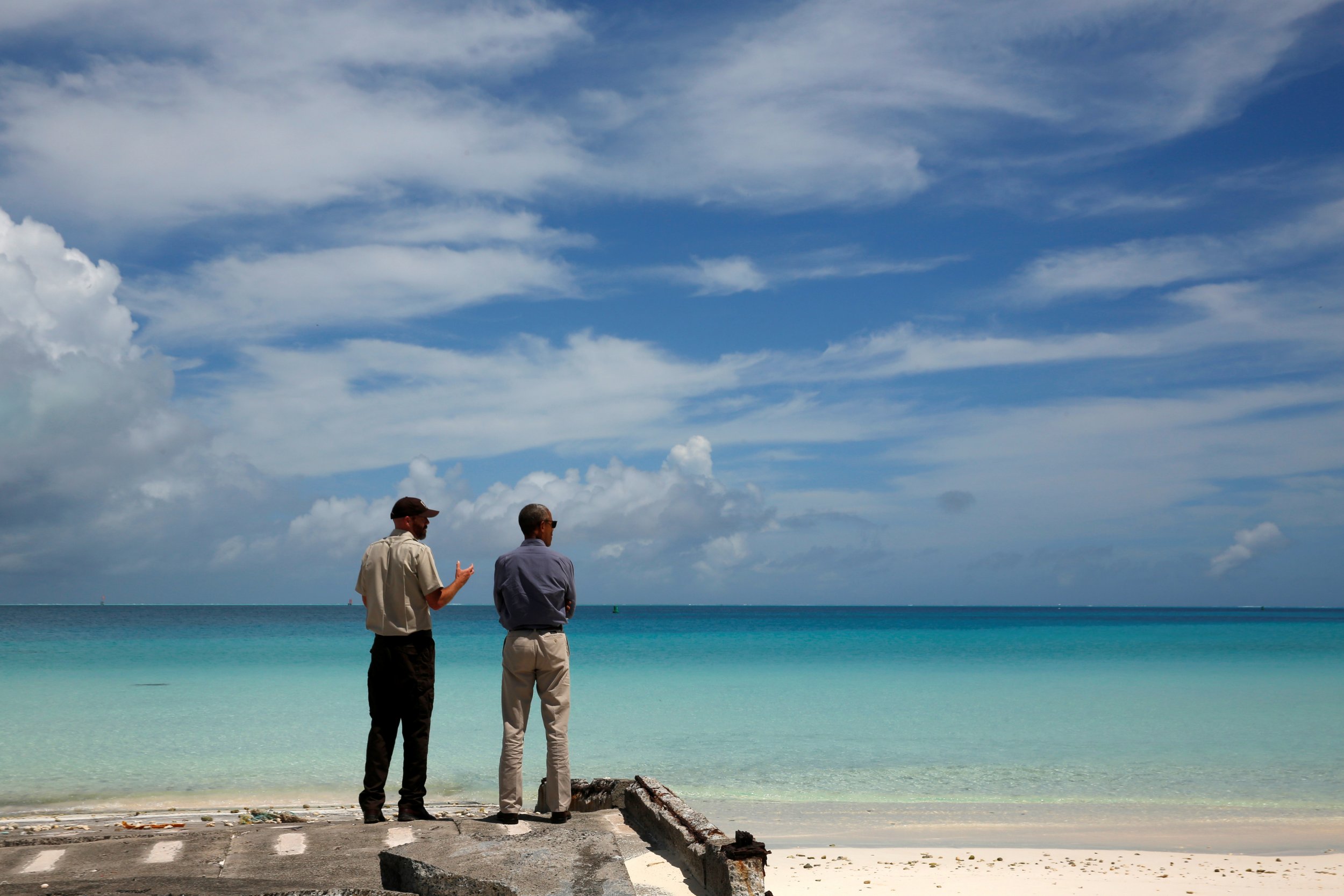 Now in the final stretch of his two-term presidency, Barack Obama announced on Wednesday that he will designate two new national monuments in the American West.
The creation of the Bears Ears National Monument in southeastern Utah and the Gold Butte National Monument in southern Nevada protects 1.35 million acres of federal land. Both areas encompass Native American homeland and cultural sites, including rock art and archaeological sites. It's the 29th time Obama had used executive power to create national monuments while in office.
Related: Obama designates three new national monuments
"Today's actions will help protect this cultural legacy and will ensure that future generations are able to enjoy and appreciate these scenic and historic landscapes," Obama said in a statement on Wednesday. Obama added that he has created a Bears Ears Commission "to ensure that tribal expertise and traditional knowledge help inform the management of the Bears Ears National Monument and help us to best care for its remarkable national treasures."
The move protects "more land and water than any Administration in history," according to the White House. Bears Ears, named after two buttes located in the center of sacred Native American tribal land, includes space used for hunting, rock climbing and hunting. The designation of Gold Butte, which encompasses nearly 300,000 acres of land, will protect wildlife and plant habitats and geological formations, as well as Native American historical sites. The White House said Gold Butte also will "serve as an important connection" between Lake Mead Recreation Area and the Grand Canyon-Parashant National Monument, both of which are already protected lands.
"It's hard to describe the sheer vastness and majesty this protects," Rhea Suh, president of the National Resources Defense Council, said in a statement on Wednesday. Suh said Obama has made "conservation history" by preserving Bears Ears, while "permanent protections for Gold Butte are long overdue."
Criticism in Utah
While Obama's action was applauded by environmental groups, not all lawmakers are happy. Utah Representative Jason Chaffetz called Obama's designation of Bears Ears a "midnight move" and "a slap in the face to the people of Utah" in a statement released on Wednesday. Chaffetz condemned Obama's "unilateral decision to invoke the Antiquities Act" which he says "politicizes a long-simmering conflict" in the area.
Utah Attorney General Sean Reyes said his office plans to file a lawsuit over the designating of "another national monument here in Utah," Fox News reports.
Speaking with reporters, Russell Begaye, Navajo Nation president, said Wednesday was an "exciting day" and called Bears Ears "a place of refuge."