Obama: NATO 'Must Stand United Against Russia's Aggression in Ukraine'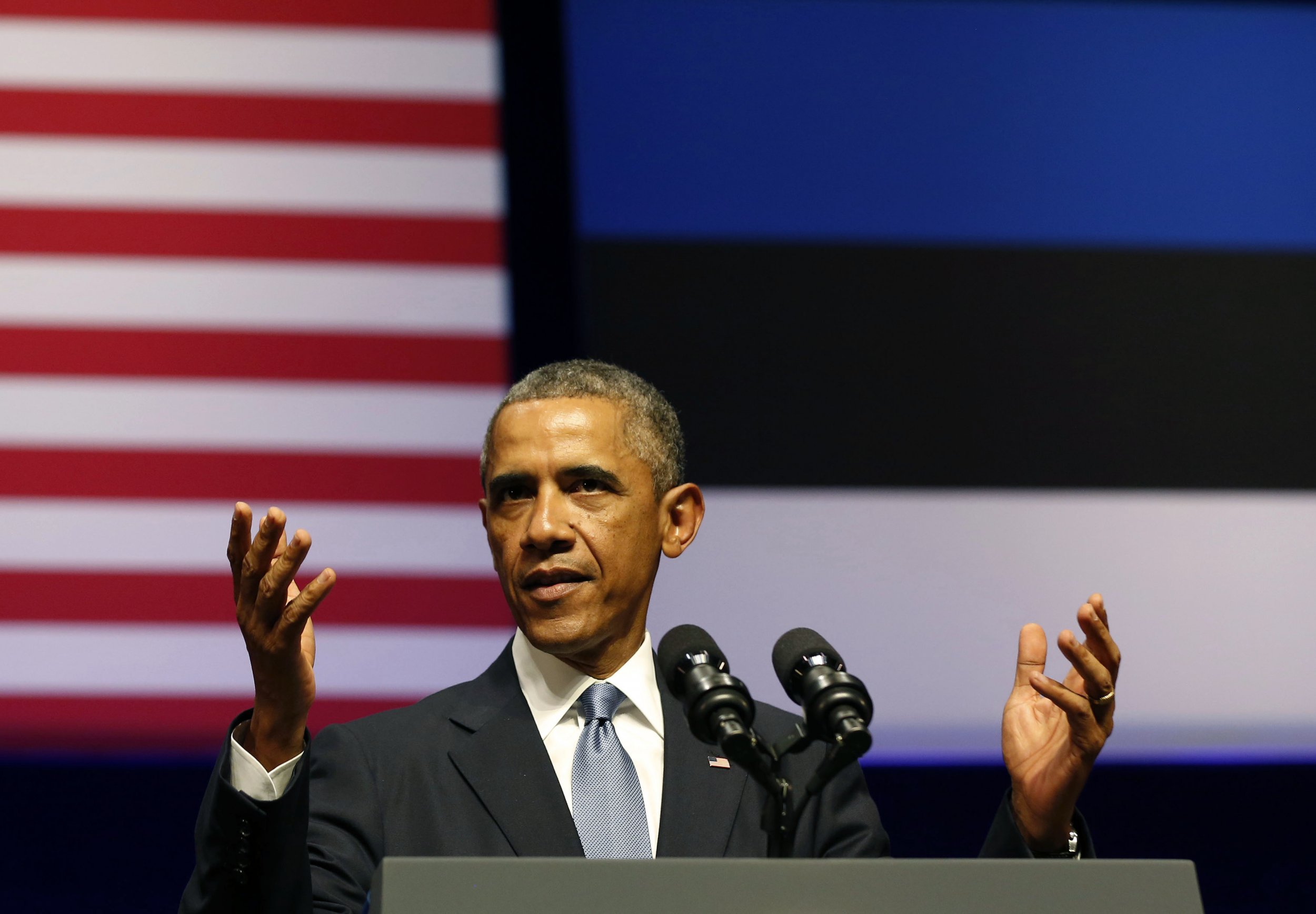 President Barack Obama urged NATO allies on Wednesday to "stand united against Russia's aggression in Ukraine," in remarks delivered in Tallinn, Estonia. The president, who is in Estonia for talks with leaders of Baltic nations, said, "Our nations have to come together in steadfast support of those who seek their freedom. Few understand this better than the Baltic peoples," he told his Estonian audience.
Obama also called on NATO allies to send "an unmistakable message" to Russia over its invasion of Ukraine. He praised Estonia and other Baltic nations for pledging 2 percent of their gross domestic product to support NATO military spending. He said there was "no military solution to this crisis," however.
Obama had harsh words for Russia and its president, Vladimir Putin, who he said is refusing to cooperate to create peace in Ukraine. "Russia's actions in Ukraine are weakening Russia," Obama said. "Capital is fleeing, foreign investment is plummeting...its credit rating is near junk status."
Still, Obama insisted a "path remains available" to work with Russia to resolve the crisis diplomatically.
The president will fly to Wales later today to continue talks with NATO leaders.