Obama Needs to Be a Better Party Leader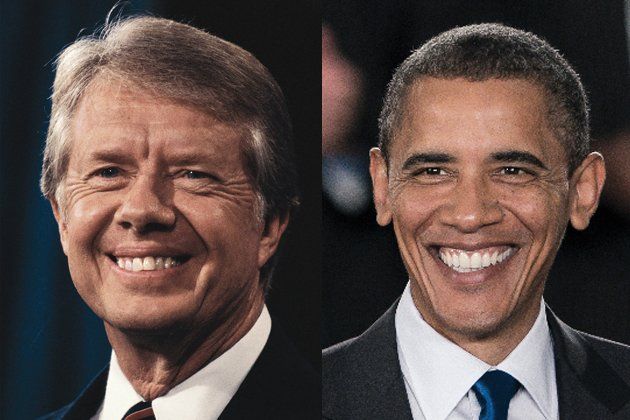 President Obama has looked to Franklin Roosevelt and Lyndon Johnson because of their ability to move big legislation through Congress. He has looked to Ronald Reagan because he was a transformative leader. He's looked to Bill Clinton for help, because nobody plays the game of politics better. Unfortunately, however, as Obama leads his party into the 2010 midterms he seems to be following the model of Jimmy Carter in 1978.
Obama can boast that he's enjoyed several legislative victories in his first 20 months: an economic-stimulus bill, health-care reform, and financial regulation. But like Carter, he hasn't been comfortable acting as a party leader. On top of the recession, the policies that Obama decided to pursue have left Democrats in a weaker position than they were in 2008, when many commentators predicted a liberal renaissance. At least some members of his party don't feel he has their backs.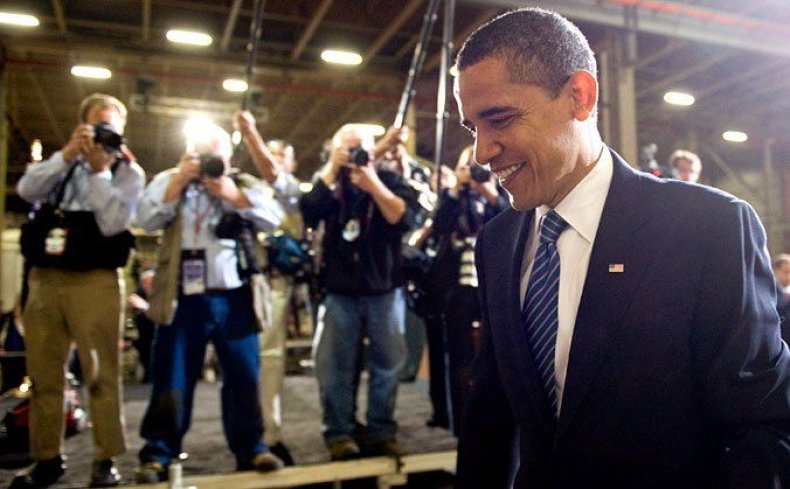 It's easy to forget that Carter also scored big victories during his first two years in the White House. After his first 100 days he enjoyed 68 percent approval ratings, and Washington Post columnist Joseph Kraft noted that "Republicans and Independents like him as well as Democrats do." In 1978, the president used that political capital to push the Senate to ratify the Panama Canal treaties. The treaties were crucial, in Carter's mind, if the U.S. wanted to rebuild trust among Latin Americans. The Senate ratified the treaties by one vote, and Carter claimed a major victory. On domestic policy Carter won passage of energy-reform legislation, though it was watered down and divided his party. Congress also enacted the Ethics in Government Act, which created the Office of the Independent Counsel, and it deregulated the airlines. Yet none of these initiatives excited middle- or working-class Americans suffering through stagnation.
The Obama White House has likewise pressured Democrats to take up controversial measures. With the economy faltering, Obama persuaded Democrats to push through a health-care bill that will require many citizens to purchase coverage or pay a fine. Yet most of the biggest benefits don't kick in until 2014. Polls show that more than 50 percent of the country does not support the bill. While financial regulation will help reduce speculative behavior on Wall Street, it is not the kind of program that most Americans feel puts money in their pockets. Moreover, after the huge TARP bailout—and given the enormous power of Washington lobbyists—many ordinary citizens are justifiably leery about how strong the new financial regulations will be.
Obama has also managed to aggravate liberal Democrats. His troubles with what Press Secretary Robert Gibbs has derisively called the "professional left" are reminiscent of the tensions that developed between Carter and Sen. Ted Kennedy, the leading voice for liberal Democrats in the 1970s. Obama has left many of George W. Bush's key policies in place while accelerating or expanding others, like the war in Afghanistan. He has also compromised on key liberal priorities, as when he agreed to drop the public option from health care.
Fortunately for Obama, he's still in a better position than Carter was ahead of the '78 midterms. His domestic legislation is much bolder than anything Carter accomplished. Obama's personal relationships with congressional Democrats are stronger than Carter's were, and Republicans don't yet have another Ronald Reagan to unite them. He can take heart from the fact that both Reagan and Clinton also had low approval ratings near their first midterms and were able to bounce back. Still, the president needs to take better care of his party, and shouldn't believe—as some have argued—that a loss in Congress in 2010 will help him in 2012.
Although Democrats retained control of Congress in '78, losing only three seats in the Senate and 15 in the House, a new cohort of conservative Republicans won office. Carter moved to the right. He announced that inflation and deficit reduction, rather than unemployment, would be his top domestic concerns. Democratic allies only felt more alienated. When Carter conceded the 1980 election to Reagan unusually early in the evening, before the voting had ended in California, Speaker Tip O'Neill exploded at White House official Frank Moore. "You guys came in like a bunch of jerks," he bellowed, "and I see you're going out the same way."
Zelizer is a history professor at Princeton University. He is the author of Jimmy Carter (The American Presidents Series).