Obama in New Zealand: Kiwi Press Pack Clamors for Access to Elusive Former President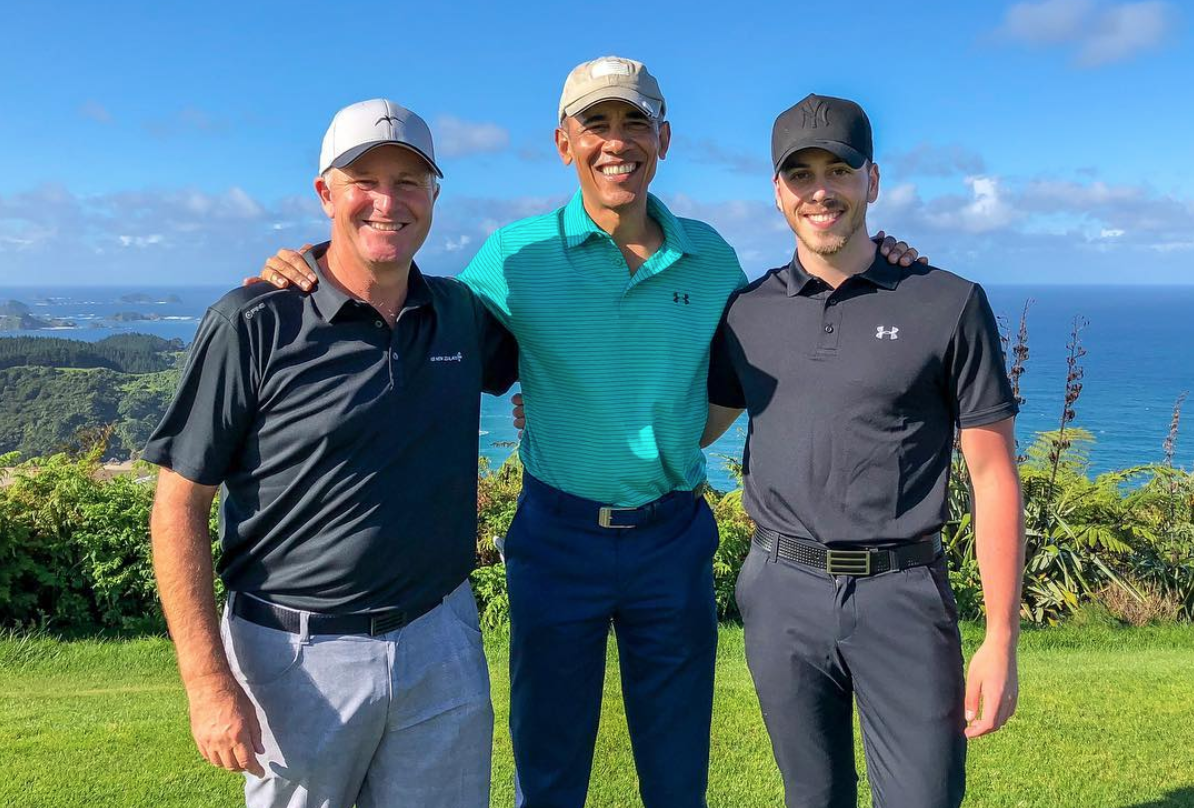 Former President Barack Obama landed in New Zealand on Tuesday night for a three-day visit mixing Obama Foundation business and pleasure.
Obama's agenda includes speaking engagements at New Zealand-United States Council and Obama Foundation events, including a meeting with indigenous Maori leaders of the Wahine Toa Women's Network, a private dinner with 1,000 guests, as well as some time on the country's best golf courses, as The New Zealand Herald reported.
The trip was sponsored by companies such as Air New Zealand, Westpac and Mastercard, local media reported, and the events are invitation-only and closed to press. Prime minister Jacinda Ardern discussed aspects of Obama's visit in her weekly press conference on Tuesday, saying she'd be welcoming the former U.S. president at the Government House in Auckland for an informal, private meeting.
Aware of the media's disappointment in the lack of a press conference with Obama, she said: "I'd be happy to to relay some insights after my meeting with him for you."
Former prime minister and Air New Zealand director John Key, who has played golf with Obama in Hawaii in 2014, reunited with the President on the links. The two played the 18-hole Kauri Cliffs course, where team New Zealand narrowly beat Obama's Team U.S., according to the Kiwi news outlet Newshub, which quoted a text from Key himself. His son Max documented the golfing experience on his Instagram account.
Key looked delighted to host his golfing buddy in his country. "I was kind of like the bait out there saying, 'Hey, come and play a couple of courses,'" Key told Television New Zealand 1's Breakfast on Wednesday. "And, obviously, he's doing other things while he's here."
Key said he sympathized with the frustration of those who wished the President held a more public profile. "It's a long standing issue of not wanting to trample over the new administration," he explained.
Obama, who spoke in Singapore at an Obama Foundation event for young people representing Southeast Asian nations on Monday, will head to Australia on Friday and conclude his trip with a visit to Japan on Sunday.