Obama: No 'Specific and Credible Information' About Possible Terrorist Attack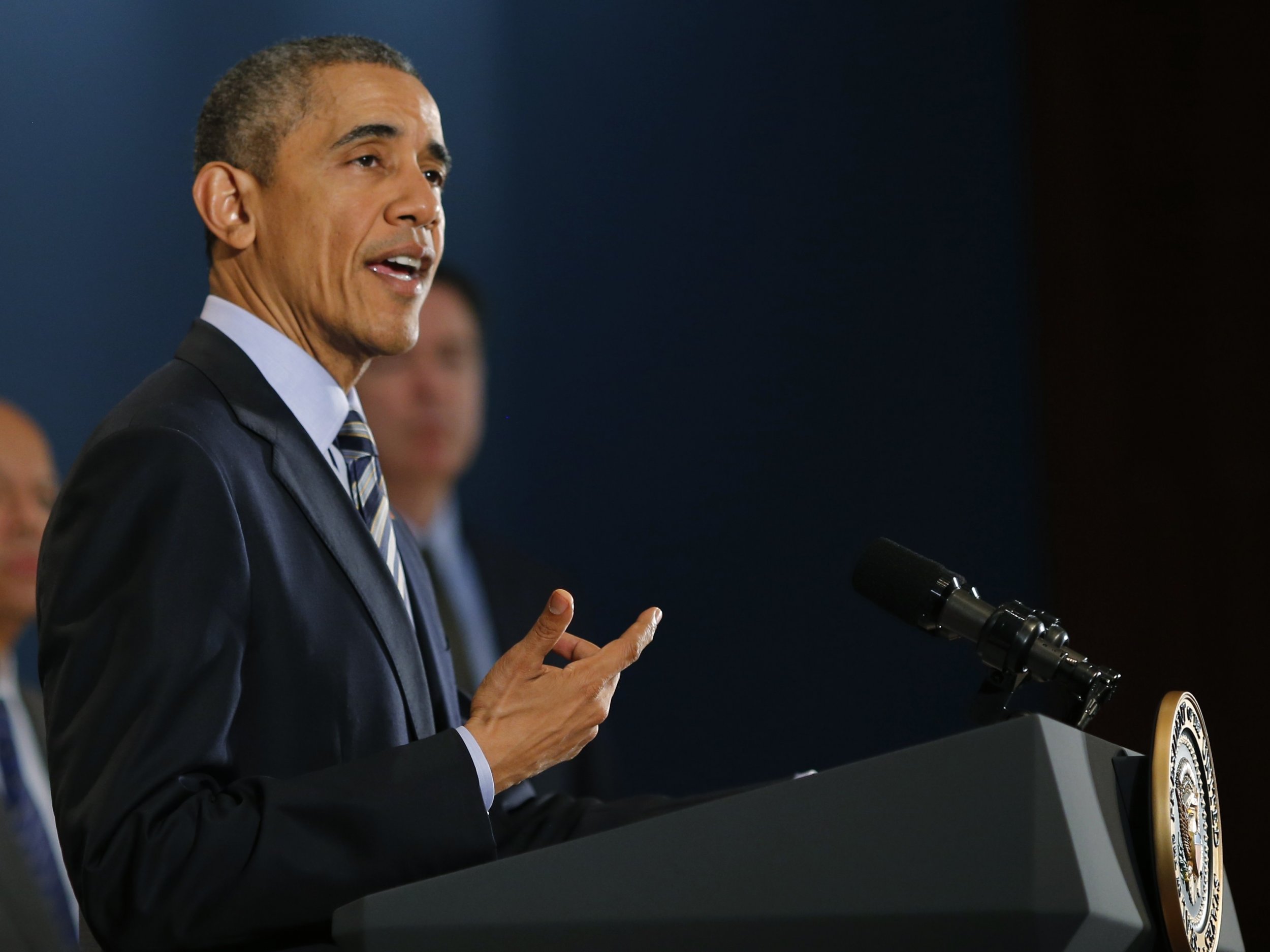 Law enforcement professionals have no "specific and credible information" about a terrorist attack on the United States, President Barack Obama said in an address to the nation on Thursday.
Since the FBI began investigating the December 2 attack in San Bernardino, California, as an act of terrorism, Obama has provided regular, public updates about national security.
Before he began his travels to Hawaii for his Christmas vacation, Obama on Thursday warned the country to stay vigilant in this new phase of terrorism, which includes lone actors and small groups of terrorists, rather than solely organized militant groups.
"Just as the threat evolves, so do we," he said. "We are constantly adapting, constantly improving."
U.S. authorities continue to target terrorists abroad, prevent terrorists from entering the country and step up efforts to thwart attacks within the borders. As Obama said earlier this week, the U.S.-led coalition is hitting the Islamic State militant group (ISIS) harder than ever in Syria and Iraq, taking out the group's leaders as they lose territory. U.S. authorities are working to collaborate with other countries to prevent the flow of foreign terrorist fighters, and implementing additional layers of security for visitors.
"Any refugee coming to the United States—some of them victims of terrorism themselves—will continue to get the most intensive scrutiny of any arrival," he said, adding that they go through two years of vetting. In light of the November 13 attacks in Paris, several U.S. governors came out in opposition to accepting Syrian refugees into their states.
Rather than speaking from the White House, on Thursday Obama addressed the nation from National Counterterrorism Center in McLean, Virginia, which he called the "hub" for the country's experts and efforts merging. Their work, he added, disrupts terrorist plots, thwarts attacks and saves American lives. Vice President Joe Biden and Director of National Intelligence James Clapper stood behind Obama as he provided the security update.
One of Americans' greatest weapons against terrorism is "resistance," Obama said.
"Our greatest ally in this fight is each other," he added. "When Americans stand together, nothing can beat us. Most of all, we cannot give in to fear or change how we live our lives because that's what terrorists want."
On his way to Hawaii, Obama on Friday is expected to stop in San Bernardino to meet with victims' families of the mass shooting there earlier this month that left 14 dead.