Obama Now Living His Best Life In Italy With Michelle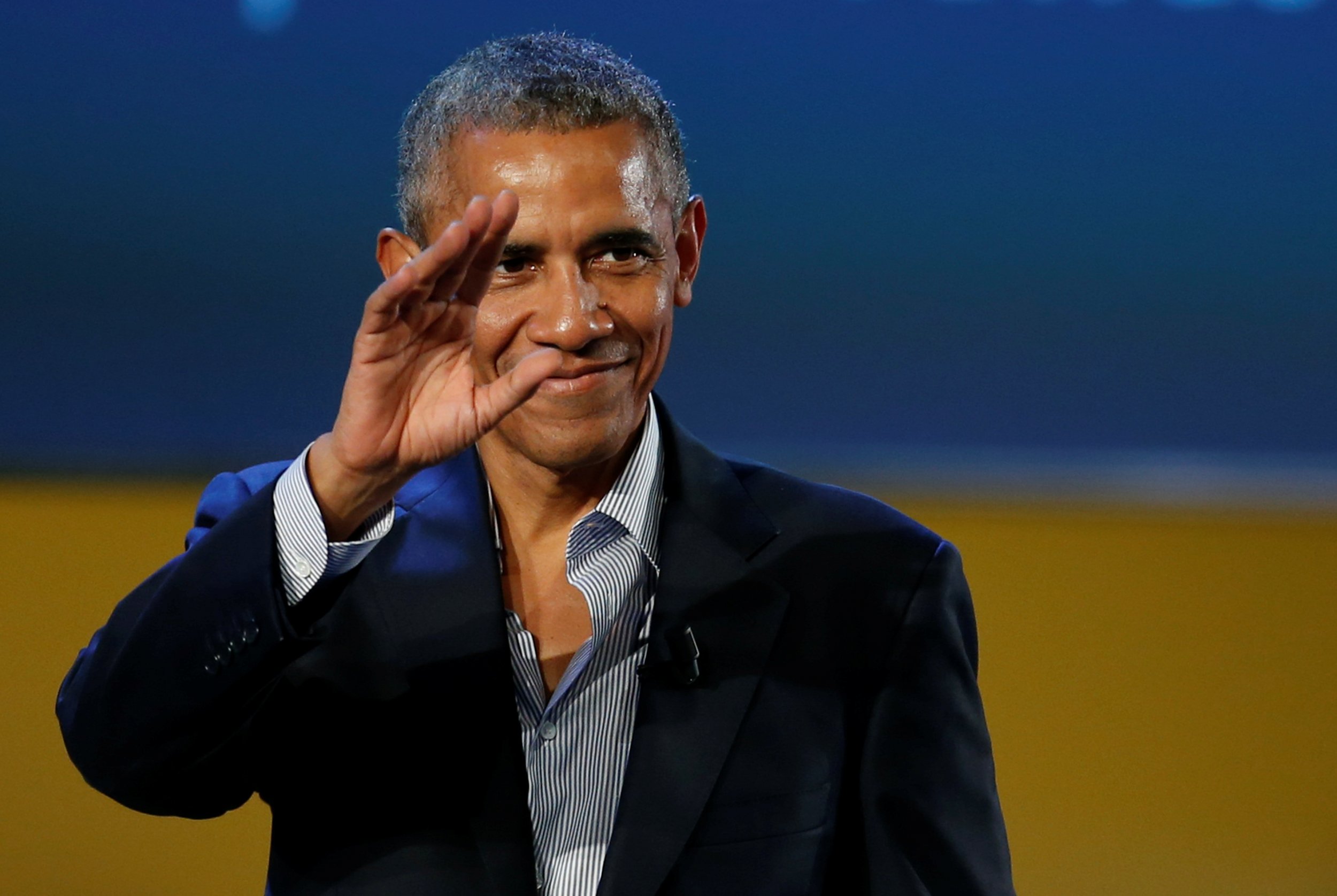 This week, former President Barack Obama and President Donald Trump will travel abroad in Europe. While Obama enjoys his retirement with a vacation in Italy and a meeting later this week with a U.S. ally, Trump is in the midst of his first international trip as leader of the free world, with stops in both Europe and the Middle East.
Related: Obama on his decision that "took the most political courage"
Obama and former first lady Michelle Obama arrived in Italy over the weekend and are expected to vacation there for six days. Since their arrival, Obama has played golf at an exclusive course in Tuscany, and the former first lady has hiked. On Thursday, the former president will deliver a speech alongside German Chancellor Angela Merkel at Berlin's Brandenburg Gate. Also that day, his successor is scheduled to be in Brussels for a meeting and dinner with Secretary of Defense James Mattis and NATO leaders, before moving on to Sicily and wrapping up his multiday trip on May 27.
Since leaving the White House in January, the Obamas have been on multiple vacations, including islands in the Caribbean and the Pacific. Photos surfaced of Obama enjoying relaxation by kitesurfing and Jet-Skiing.
In his few public appearances this year, Obama has avoided commenting on Trump. Instead, he has participated in a roundtable discussion with young men from Chicago, and he has encouraged young Americans to remain politically active. He continued to lay out plans for his presidential library in his hometown of Chicago, and gave a speech urging Republicans to do what they believe is right in saving the Affordable Care Act, his signature law. The U.S. House of Representatives narrowly passed a bill to repeal and replace Obamacare.
Earlier this month, Obama received the Profile in Courage award from the John F. Kennedy Presidential Library on the waterfront in Boston. Previous recipients of the award include Presidents Gerald Ford and George H. W. Bush, and former U.S. Representative Gabrielle Giffords.
A measure to make Obama's August 4 birthday an honorary holiday in his home state of Illinois awaits approval from the Republican governor of Illinois. Both the state House and Senate have endorsed the proposal, which recognizes Obama's effort to protect the rights of Americans. Before becoming the 44th president, he served in the Illinois Senate from 1997 until his election to the U.S. Senate in 2004.